Tre nye havbaserede vindmølleparker fra Vattenfall i de danske farvande bliver blandt de første til at bruge Siemens Gamesas nylancerede gearløse 8 MW-vindmølle.
Med en rotordiameter på imponerende 167 meter kommer møllevingerne på Vattenfalls nye havvindmøller i Nordsøen og Østersøen til at tegne en cirkel i luften, der er 18 % – eller næsten en halv fodboldbane med internationale mål – større end vindmøllens forgænger fra samme leverandør.
I den evige jagt på at udvikle stadigt mere effektive vindmøller kommer alle parametre i spil, når der skal vælges vindmøller til kommende vindmølleparker. Til det, der er en af de største investeringer i vedvarende energi i Vattenfalls historie, har virksomheden valgt en 8 MW-vindmølle fra Siemens Gamesa til sine tre nye vindmølleparker; Kriegers Flak i Østersøen samt Vesterhav Syd og Vesterhav Nord.
Med idriftsættelse mellem 2020 og 2022 kommer der til at snurre i alt 113 nye vindmøller i vindmølleparkerne, og sammen med vindmølleparken Horns Rev 3, som Vattenfall i øjeblikket er ved at opføre ude i Nordsøen, kommer de tre vindmølleparker til at levere næsten 1.400 MW vedvarende energi – eller nok til at sikre elforsyningen til næsten 1,5 millioner danske husstande.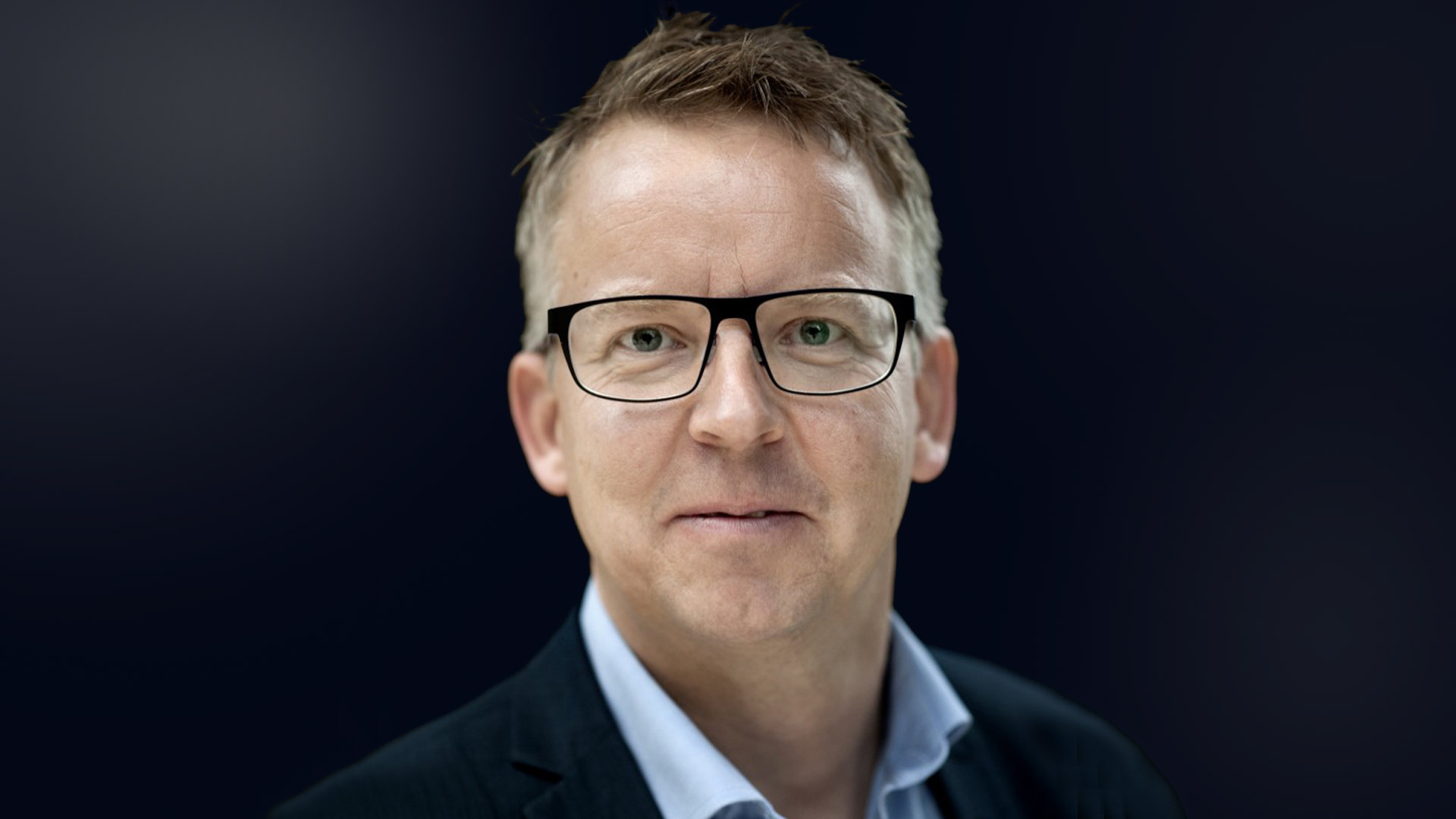 Michael Simmelsgaard, Head of Offshore Wind og Country Manager for Vattenfall i Danmark.
Valg af vindmølle
I forhold til valget af vindmølletype forklarer Michael Simmelsgaard, Head of Offshore Wind og Country Manager for Vattenfall i Danmark:
"Den nye havvindmølle fra Siemens Gamesa var simpelthen det billigste valg på markedet målt på omkostning pr. produceret MWh elektricitet. Lidt populært kan man sige, at vi har valgt den nyeste version af, hvad der har vist sig at være en god, gedigen arbejdshest. Hvis det var en bil, ville man sige, at den er driftssikker og har et rigtigt godt bundtræk, og at den er supereffektiv i dagligdagen."
"Den nye vindmølle har længere vinger, og når rotorerne bliver længere, stiger energiproduktionen. Møllen tager simpelthen mere energi ud af vinden, og vi får mere energi ud af den samme maskine. Faktisk 10-12 % ekstra årlig produktion i forhold til samme mølle med kortere rotor. Den her mølle producerer mere og bedre ved lavere vindhastigheder. En kæmpemølle på 20 MW hjælper ikke nødvendigvis, hvis den sjældent når op på maksimum", fortsætter Michael Simmelsgaard.
I hans øjne er det her alt sammen godt for energisystemet. Vindmøllerne producerer mere balanceret og dermed i højere grad, når markedet har brug for det.
"Det betyder ikke, at vi helt er i mål, når det gælder integration af vindmøllestrøm i energisystemet. Der er stadig brug for at sætte meget mere strøm til vores varme og transport, og for forbindelser til udlandet. Men det er et skridt i den rigtige retning," konkluderer han.
Innovation gennem samarbejde
I et interview med nyhedsbureauet Ritzau Finans peger Markus Tacke, CEO for Siemens Gamesa Renewable Energy, på, at et tæt samarbejde med Vattenfall var med til, at sikre vindmølleproducenten ordren.
"Hvad vi gjorde rigtig godt, var, at vi arbejdede tæt sammen med Vattenfall ud fra et teknisk og kommercielt perspektiv for at hjælpe Vattenfall med at underbygge det lave bud."
"Specielt inden for offshore er vi nødt til at være partnere med vores kunder for at finde de optimale løsninger – projekt for projekt – for der er mere end bare mølleproduktionen, der er også det logistiske og fundamentet."
Danmarks grønne omlægning
I alt investerer Vattenfall over 20 milliarder danske kroner i Danmarks grønne omlægning i årene 2016-22.
"Det understreger vores position som den førende danske udvikler af havbaseret vindenergi og vores store engagement i Danmarks grønne omlægning", siger Michael Simmelsgaard.
Ifølge erhvervs- og interesseorganisationen Dansk Energi vil vindmøller "om få år dække, hvad der svarer til 60 procent af Danmarks elforbrug, hvilket er en markant stigning i forhold til en andel på knap 45 procent i det første halvår 2017. En betydelig del af forklaringen ligger i de planer, Vattenfall er ved at realisere til havs, kystnært og på land."