Stærkt vækstpotentiale i solcelleparker
Solenergiprojekter med en kapacitet på over 200 MW er allerede ved at blive udviklet i Holland. Nu er planen at udvide til andre lande.
"Solenergi og batterilagring er nået langt ud over pilotfasen. Investeringsbeløbene er faldet drastisk, og denne form for bæredygtig energiproduktion har potentialet til at vokse betydeligt", siger Margit Deimel, Head of Large-scale Solar Power. Enheden er en del af Business Unit Solar & Batteries, under Business Area Wind.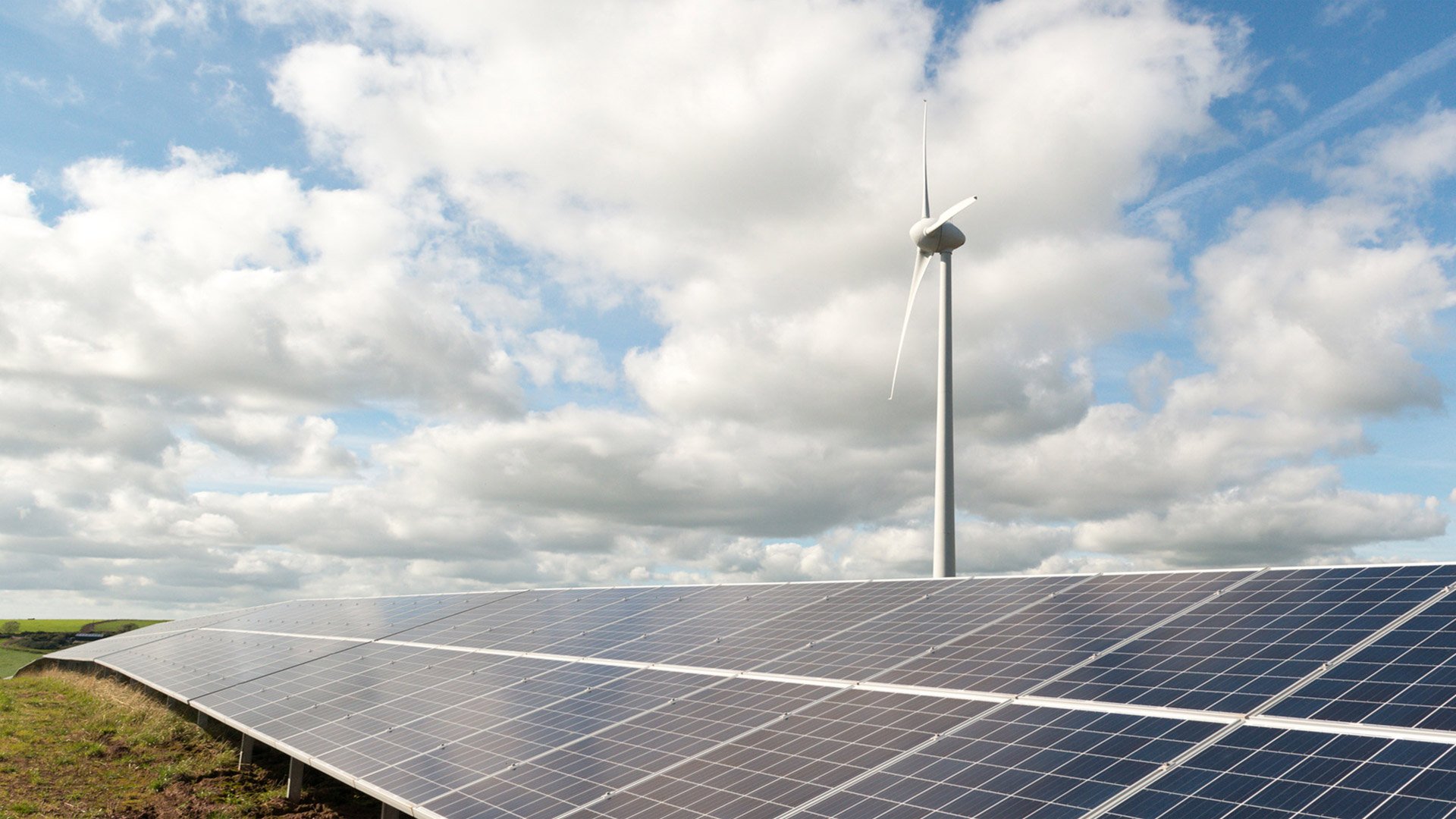 Solcelleparken Parc Cynog i Wales.
På jagt efter realistiske business cases
Business Unit Solar & Batteries fokuserer på tre produkter: Solenergi i stor skala, decentraliseret solenergi (B2B-kunder med store tage) og batterier (i stor skala samt decentraliseret på B2B-kunders arealer). På alle produkterne starter enheden med at lede efter potentielle business cases i kernelandene. I dag er solenergi og batterilagring klar til at levere et betydeligt bidrag til Vattenfalls energimål.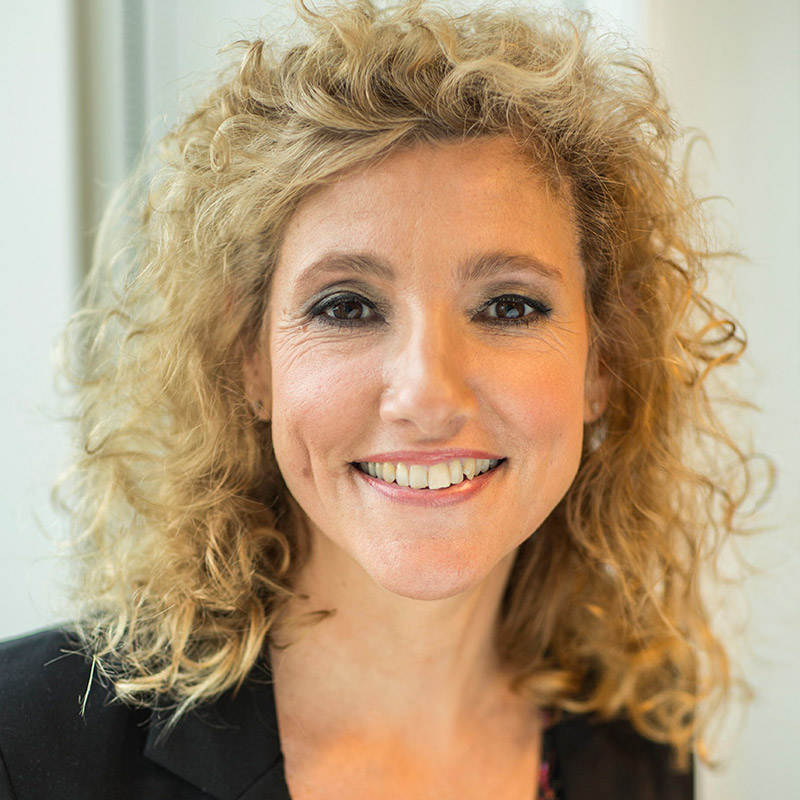 Margit Deimel har ansvaret for solenergi i stor skala. Der er allerede en solcellepark i stor skala i Wales (i vindmølleparken Parc Cynog, 5 MW). I Holland er solenergiprojekter med en kapacitet på over 200 MW ved at blive udviklet. Men det er ikke Margit Deimels eneste fokusområde. Hun er også på jagt efter potentielle projekter i Tyskland, Storbritannien, Danmark, Sverige og de tilstødende lande. "Det første, jeg gør, er at finde ud af, om vi eventuelt kan arbejde på projekter sammen med vores eksisterende kontakter, og jeg udarbejder en potentiel business case for hvert enkelt land. Det varierer naturligvis fra land til land."
I Tyskland har Vattenfall eksempelvis allerede et godt netværk af kontakter, og mange virksomheder er ivrige efter at få kontakt til og samarbejde med Vattenfall. I Tyskland er der stadigvæk statsstøtte til solenergi via auktioner.
"I Storbritannien er der derimod ingen statsstøtte til solenergi (og heller ikke til landbaseret vindenergi), så hvis vi gerne vil gennemføre nye solenergiprojekter dér, er vi nødt til at være kreative", siger hun og fortsætter: "Vi støtter helt klart overgangen til bæredygtig energi. Når det så er sagt, driver vi en kommerciel forretning, og alle business cases skal være realistiske og gennemførlige. Det er dér, vores udfordring ligger."
Fremtidens landskaber
Som Margit Deimel ved fra sin tidligere stilling som Head of Wind Development NL, kan solcelleprojekter gennemføres hurtigere end vindprojekter. Alligevel skal der underskrives en masse aftaler, eksempelvis vedrørende interessenthåndtering, der er næsten de samme for både vind- og solenergi. Det betyder, at det ofte er en rigtigt god ide at placere de to teknologier samme sted.
Et godt eksempel på det er vindmølleparken Haringvliet i Holland. I samarbejde med en bred vifte af lokale interessenter har Nuon/Vattenfall været i gang med at udvikle en vindmøllepark her i mange år. Vindmølleparkens elnettilslutning kan også bruges af en solcellepark. Det er grunden til, at udviklingsteamet sidste år aktivt begyndte også at arbejde på udviklingen af en solcellepark. Det indebærer igen tæt samarbejde med interessenterne. Margit Deimel er begejstret for udviklingen: "Vi har også fået en licens på et 12 MW-batteri, så det tager ikke ret lang tid, før vi praktisk taget har konstant produktion af bæredygtig energi. Det er en fantastisk udvikling. Det her er fremtidens landskaber."
Det er ikke ensbetydende med, at det altid er nemt at kombinere vindmølleparker og solcelleparker. Mange eksisterende vindmølleparker er placeret på landbrugsjord, og det passer ikke altid lige godt med udvidelser i form af solcelleparker i stor skala. I disse situationer kan svaret være at benytte den ubrugte jord mellem vindmøllerne til solcellepaneler. Hvis der er tale om en stor vindmøllepark, kan der stadig produceres mange megawatt solenergi.
Men til nye vindmølleparker undersøger Vattenfall også mulighederne for at kombinere vindenergi, solenergi og batteristrøm. Ifølge Margit Deimel er en af de primære fordele ved kombinationen, at en del af processen kan tilbageføres. Det er muligt at fjerne alle solcellepanelerne, så landskabet med det samme vender tilbage til sit oprindelige udseende. "I mine øjne er solcellepaneler lidt ligesom afgrøder," siger Margit Deimel. "De påvirker udsigten, men man kan se hen over rammerne, der kun er 1,5 meter høje, og de støjer ikke. Høsten: bæredygtig energi."
Et voksende marked og masser af muligheder
Markedet for solenergi er i hastig vækst. På grund af det voksende behov for bæredygtig energi resulterer det i en lang række muligheder. Og i den sammenhæng er der brug for alle produktionstyper.
Vedvarende energi er faktisk stadigvæk på babystadiet. Det europæiske mål for 2020 er, at 20 % af det samlede energiforbrug skal stamme fra vedvarende energikilder. Med andre ord, understreger Margit Deimel, er der stadig lang vej tilbage. "Vi skal gå efter 100 %. Budskabet til alle er, at vi skal vænne os til vind- og solenergi, for det er kommet for at blive – og vi har brug for det. Vi vil gøre tingene ordentligt, og vi vil gøre tingene på den bedst mulige måde, men det vil komme til at påvirke miljøet. Heldigvis har Vattenfall givet os grønt lys til at fokusere al vores energi på det."
Udfordringer
Udover de 19 kollegaer, som allerede arbejder i den nye enhed, er der ti ledige stillinger, der endnu ikke er besat, og Margit Deimel regner med, at der kommer flere i nær fremtid.
"Pipelinen for potentielle projekter i de forskellige kernelande er langsomt, men sikkert, ved at blive fyldt op. Og når projekterne kommer på plads, kan vi rykke hurtigt. Vi har kontakterne, projekterne, planerne og ambitionerne, så vi er seriøse aktører," siger Margit Deimel og tilføjer: "Men ansvarlig udvikling af projekterne indebærer også store udfordringer. Vi skal på den ene side optimere integration og inddragelse af interessenterne og på den anden side også optimere vores business case. Det er, og vil altid være, hårdt arbejde, men det er også dét, der gør det så spændende."