Vattenfall tildeles elektricitetens Nobelpris
Vattenfall Eldistribution og ABB får udmærkelsen "IEEE Milestone" for det kabel til højspændingsjævnstrøm, der blev lagt mellem Gotland og fastlandet i 1954 – verdens første af sin slags til kommerciel drift.
Udmærkelsen "Milestone", som er blevet kaldt elektricitetens Nobelpris, gives for afgørende teknologiske landvindinger og banebrydende hændelser i elektricitetens historie og uddeles af IEEE, Institute of Electrical and Electronics Engineers, der er verdens største brancheorganisation for teknikere og teknologiudvikling. Tidligere priser er gået til innovationer såsom glødelampen, cd-afspilleren og internettet.
– Vi er meget stolte over denne udmærkelse og fortsætter vores arbejde med at udvikle elnettet med nye intelligente og bæredygtige løsninger til fremtidens energisystemer, siger Annika Viklund, forretningsområdechef i Vattenfall Distribution.
I 1950'erne voksede elforbruget hurtigt i Sverige, men landets store vandkraftreserver lå i Norrland, mere end 1.000 kilometer fra de store forbrugscentre sydpå.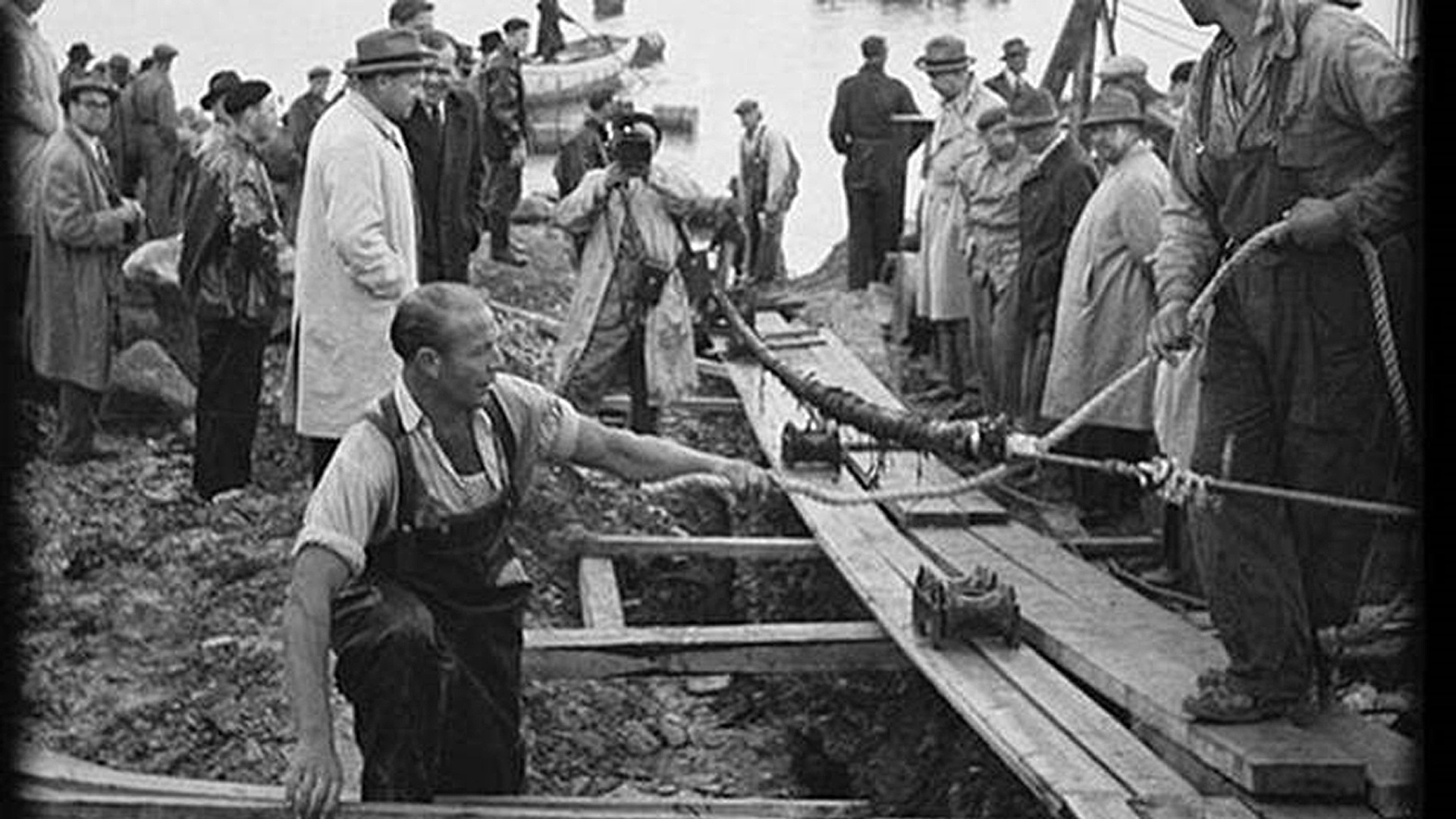 Søkabel til Gotland, 1954.
Løsningsmodel for lange afstande
Gotland blev f.eks. tvunget til at producere sin egen el til den dobbelte pris i forhold til fastlandet. Der var behov for en løsning, hvor elektricitet kunne transmitteres pålideligt og rentabelt over lange afstande.
Alt det blev ændret med den første kommercielle HVDC-forbindelse, dvs. en forbindelse til transmission af højspændingsjævnstrøm. Elektriciteten blev transmitteret via et 96 kilometer langt søkabel mellem Västervik på fastlandet og Ygne, en mindre by syd for Visby på Gotland. Transmissionen havde et spændingsniveau på 100 kV og en transmissionskapacitet på 20 MW.
Det er denne forbindelse, som IEEE Milestone nu tildeler en pris. IEEE har over 400.000 medlemmer.
Teknologien udvikles
Gotlandsforbindelsen er efterfølgende blevet opgraderet i takt med, at HVDC-teknologien er blevet udviklet. I dag har forbindelsen et spændingsniveau på 150 kV og en transmissionskapacitet på 320 MW. Den opfylder behovet for elektricitet hos de 60.000 indbyggere på Gotland og gør det muligt at transmittere den vindenergibaserede el, der produceres på øen, til fastlandet.
I 2016 påbegyndte man en yderligere opgradering af forbindelsen. Det vil styrke kapaciteten og gøre det muligt at integrere en øget mængde af den vindenergibaserede el, der produceres på Gotland, i elnettet. Ifølge planen vil opgraderingen være afsluttet i 2018.