Vattenfalls vindkraftprojekt Pen y Cymoedd kører nu på fuld kraft.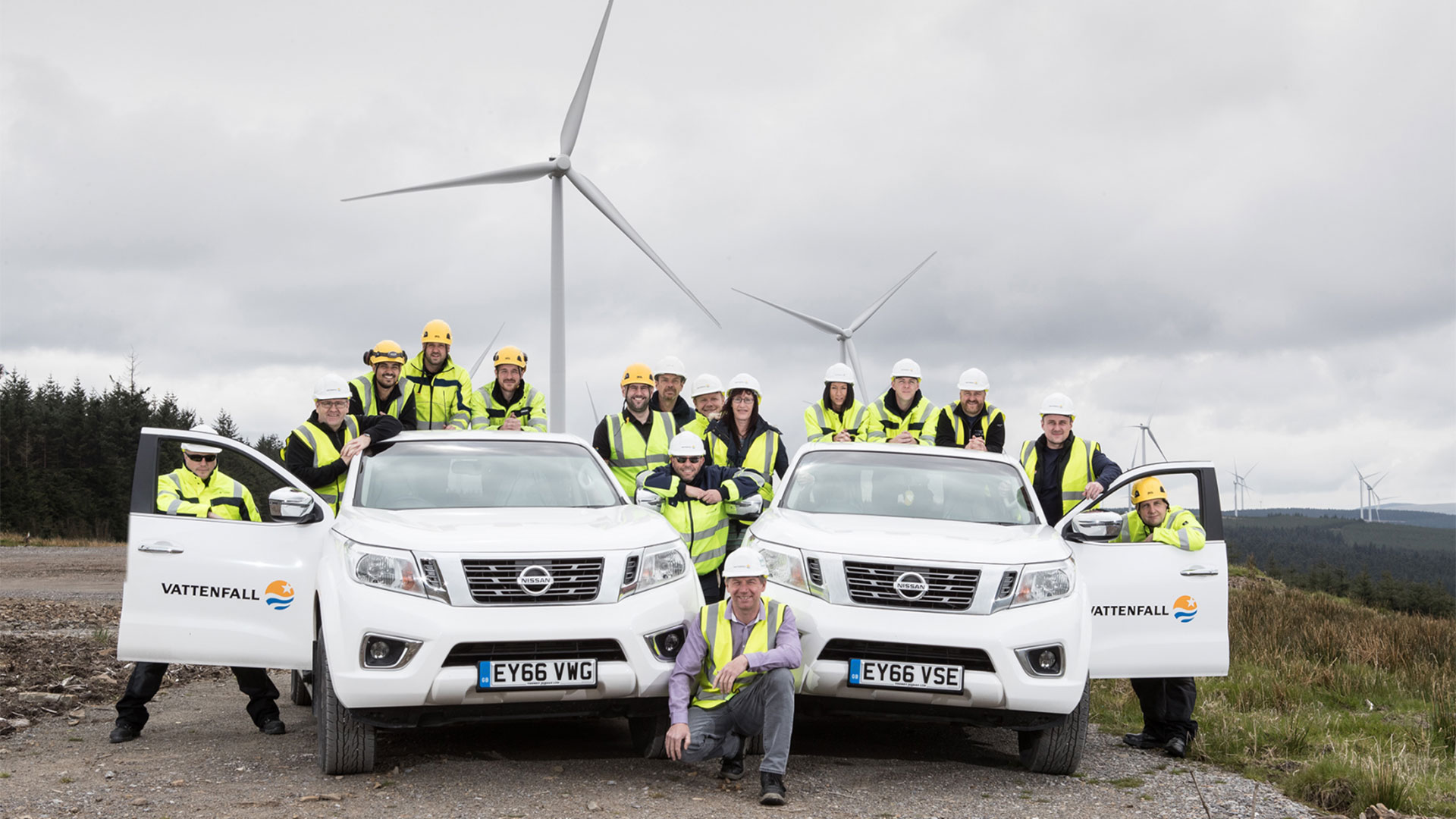 Den største landbaserede vindmøllepark i Wales kørte for første gang for fuld kraft sent søndag den 7. maj – 38 måneder efter opførelsen blev indledt på byggepladsen, der ligger i den øvre del af dalene Rhondda, Cynon og Afan.
Pen y Cymoedd-vindkraftprojektet med 76 vindmøller kan dække elbehovet i over 13 % af husstandene i Wales hvert eneste år. Det sætter også fart på realiseringen af Wales' ambitioner i forhold til klimaforandringer, idet man på et gennemsnitligt år sparer over 300.000 tons CO2 sammenlignet med elproduktion, der er baseret på fossilt brændsel.
Projektet sætter også fart på Vattenfalls indsats for at tredoble virksomhedens europæiske vindkapacitet til 7 GW inden 2025 og dermed opfylde sit nydefinerede formål "Power Climate Smarter Living".
Will Wason, som er Vattenfalls Project Director for Pen y Cymoedd-vindkraftprojektet, der har en værdi af 400 millioner britiske pund, sagde: "Det er naturligvis meget vigtigt for Vattenfall og for vores underleverandører at få gennemført det her stadie af projektet både sikkert og til tiden. Det er en stor begivenhed for Wales, når landets største landbaserede vindmøllepark producerer for fuld kraft."
Gunnar Groebler, Head of Business Area Wind i Vattenfall, sagde: "Med Pen y Cymoedd på fuld kraft tager Vattenfall endnu et stort skridt mod at blive fossilfri og være drivkraften bag en mere klimaintelligent måde at leve på, som defineret i vores nye formål. Jeg vil gerne takke kolleger og underleverandører for at have fået os sikkert frem til det her punkt, med offentlighedens støtte og efter tidsplanen. Det er en stor præstation."
---
Pen y Cymoedd
Pen y Cymoedd forventes i gennemsnit at producere over 700.000 MWh hvert år.
En gennemsnitlig husstand i Storbritannien bruger 3.994 kWh hvert år.
Den walisiske regering har sat et mål om en CO2-reduktion på 40 % fra 1990 og frem til 2020, og 80 % inden 2050. Det anslås, at Wales i 1990 udledte 55,8 millioner tons CO2.
Læs mere om vindkraftprojektet Pen y Cymoedd (på engelsk)