Crowdfunding af hollandske solcelleparker
Gennem et nyt crowdfundingprogram, som drives af Nuon, kan hollænderne nu investere i solenergi og få et bæredygtigt udbytte. Initiativet voksede frem af en ide, der blev udviklet af en medarbejder i Vattenfalls datterselskab i Holland.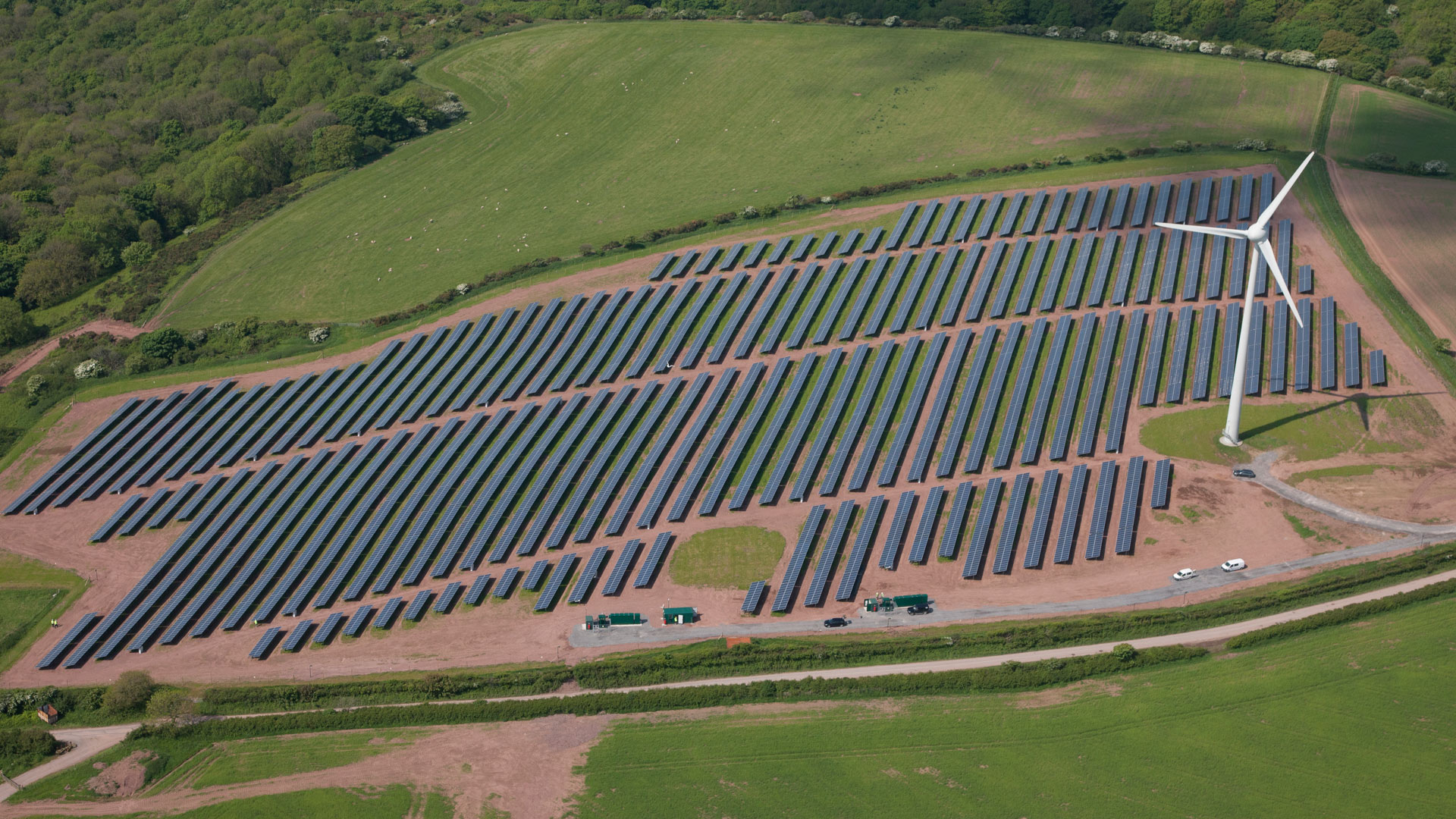 Når man tilføjer en solcellepark på en vindmøllepark, betyder det, at den eksisterende infrastruktur og elnettilslutningen kan deles, så begge får mest muligt ud af mulighederne og den begrænsede plads, der er til rådighed.
Crowdfunding-programmet betyder, at kunder og andre kan købe andele og dermed investere i solenergi og bidrage til opførelsen af en solcellepark. Initiativet er en del af Vattenfalls formål om at blive fossilfri inden for én generation, og det giver personer, som ikke ejer et tag eller et andet passende sted til placering af solcellepaneler, mulighed for at bidrage til en mere bæredygtig elproduktion.
I første omgang kan der købes andele i en solcellepark, der vil blive etableret på det hollandske kraftværk Velsen-Noord, men hensigten er, at dette anlæg vil blive fulgt af solcelleparker i Eemshaven og Amsterdam. Vattenfall-datterselskabet Nuon ønsker at bruge crowdfundinginitiativet til at tage endnu et vigtigt skridt frem mod bæredygtig energiproduktion sammen med kunderne.
Aktivt bidrag til bæredygtighed
For et stykke tid siden fik Nuons medarbejdere et lignende tilbud om at bidrage til bæredygtig energiproduktion gennem "ZonSamenproject" (SolSammen-projektet), hvor der blev placeret solcellepaneler på taget af virksomhedens hovedkontor i Amsterdam og på kraftværket Hemweg. I fortsættelse af den succes ønsker Nuon nu at investere i solenergi sammen med kunderne og andre miljøbevidste mennesker i Holland.
Vattenfall Head of BA Customers and Solutions, Martijn Hagens, er glad for tilbuddet: "Vi oplever i stigende grad, at vores kunder gerne vil bidrage aktivt til bæredygtighed. 'Nuon Samen in Zon' er perfekt for forbrugere og små virksomheder, som ikke har mulighed for selv at købe eller leje solcellepaneler, men som alligevel gerne vil glæde sig over solproduceret elektricitet sammen med os."
Investering i solenergi
Nuon er blandt andet aktiv inden for solenergi. For nylig blev der tildelt SDE+-statsstøtte (til fremme af bæredygtig energiproduktion) til solcelleparken Haringvliet i det sydlige Holland. Over de næste to år vil Vattenfall investere 100 millioner euro i solcellepaneler og i udvikling af decentraliseret solenergiproduktion, både hos private og på tagarealer hos erhvervsvirksomheder.
Eksisterende faciliteter
Nu går "Nuon Samen in Zon" i luften. Den store fordel ved at opføre en solcellepark på et eksisterende energianlæg er, at man kan benytte den eksisterende infrastruktur og elnettilslutningen. Energiproduktion er allerede en del af stedets arealudnyttelsesplan, hvilket betyder, at vindmølleparken kan få mest muligt ud af mulighederne og den begrænsede plads, der er til rådighed.