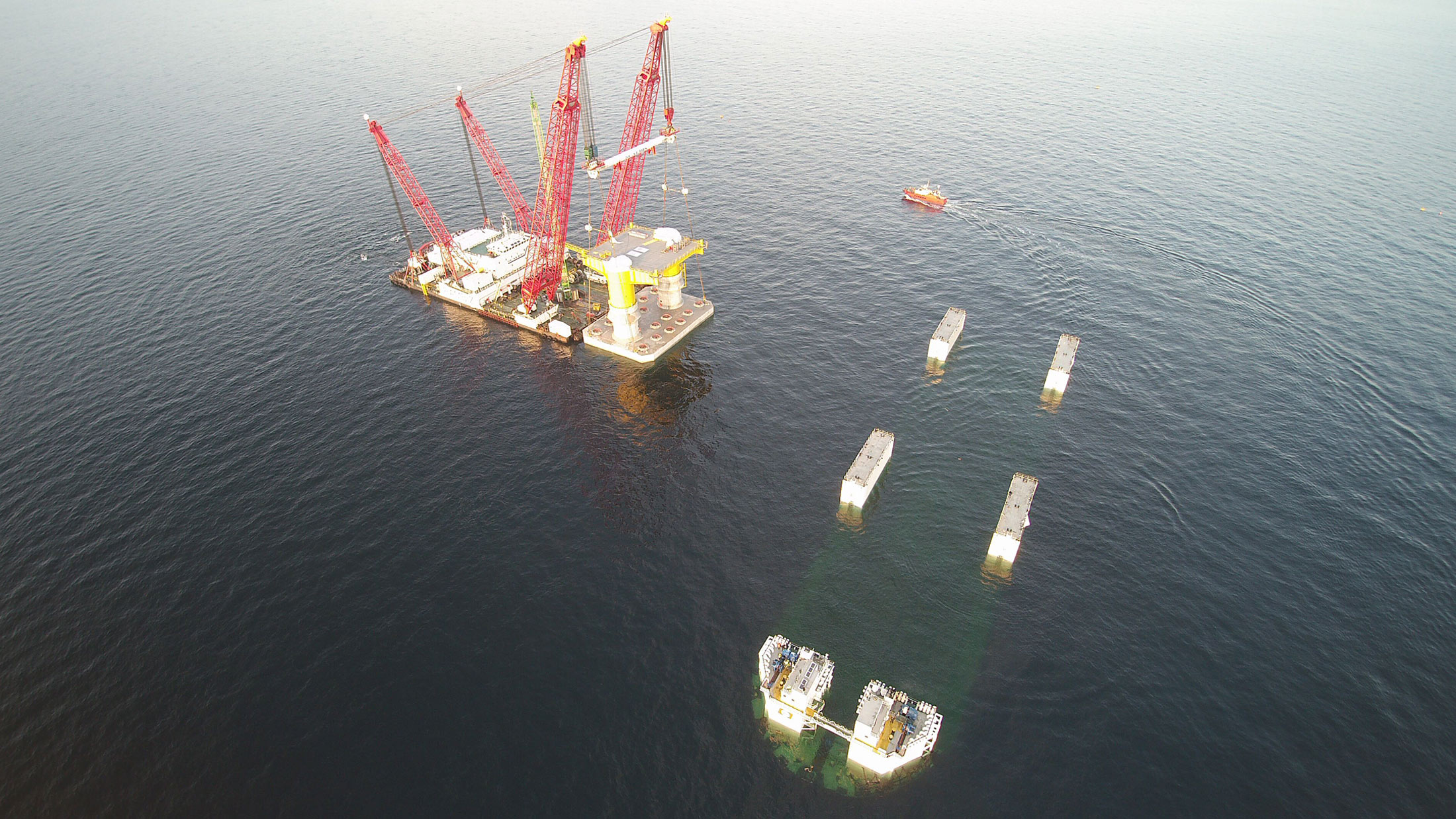 Energinet.dk's underleverandør Jan de Nul har med succes placeret de to fundamenter til transformerstationerne på Kriegers Flak.
Et 10.000 ton fundament i beton, med et overgangsstykke i stål, blev torsdag den 22. februar placeret på havbunden på Kriegers Flak omkring otte kilometer fra det første fundament, der er på 8.000 ton. Placeringen af de to fundamenter skete med kun tre dages interval, fordi vejret på Østersøen har været godt den seneste uge. Fundamenterne havde da ligget i havn i Køge siden januar.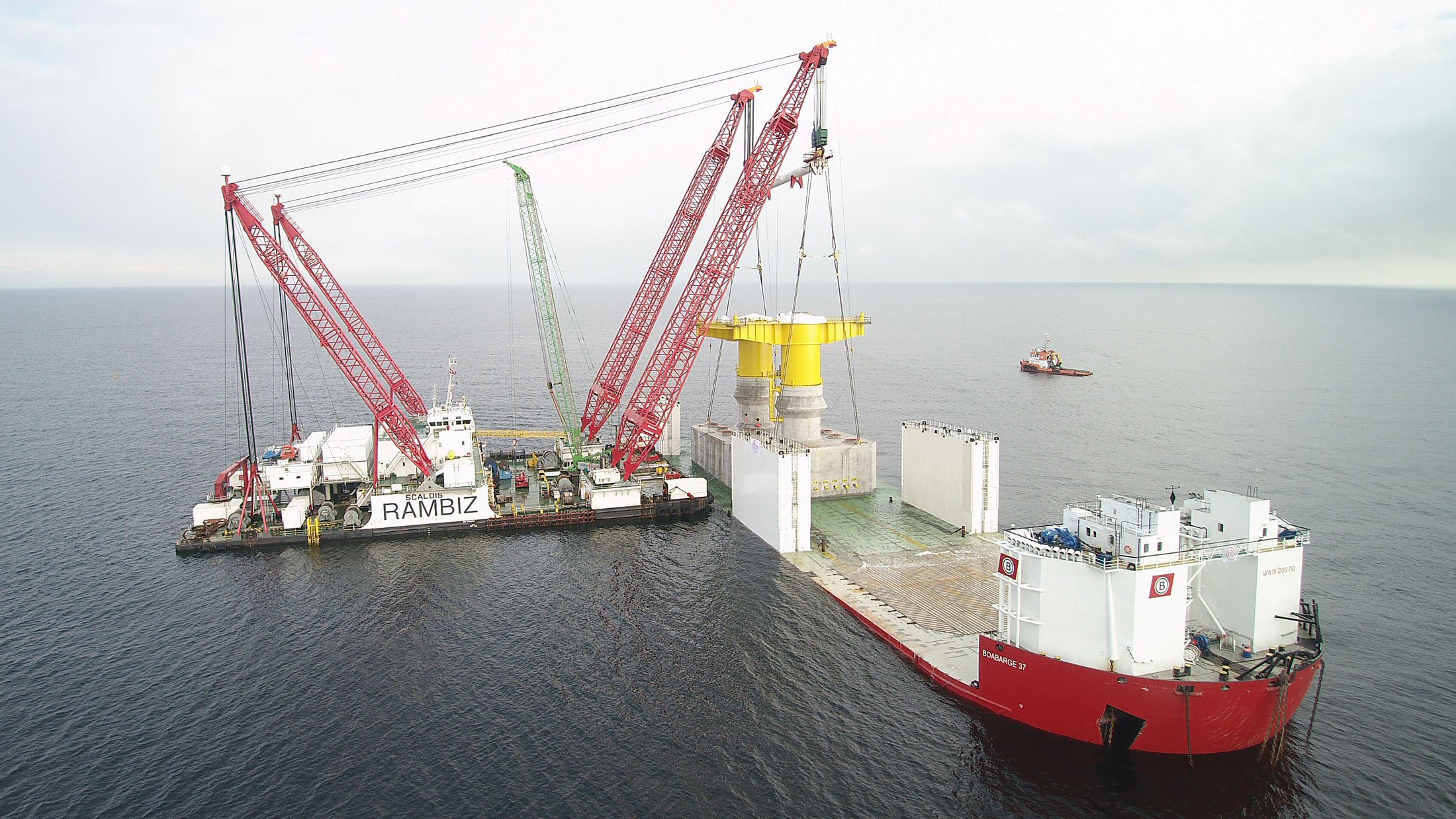 Den belgiske leverandør Jan de Nul i Ostende byggede fundamenterne på en speciel pram, som kunne sænke sig under vand, når fundamenterne skulle løftes fri og placeres på havbunden ved hjælp af kranskibet "Rambiz". Foto: Jan de Nul Group.
Kriegers Flak delt i to
De to transformerstationer skal stå otte kilometer fra hinanden, fordi havmølleparken er delt op i to områder med en korridor imellem til råstofudvinding fra havbunden. Det største fundament skal bære transformerstationen på 400 MW, der kommer til at fungere som en kobling mellem Kriegers Flak og den tyske havmøllepark Baltic 1. Energinet.dk og energiselskabets tyske kollega Hertz 50 bliver de første i verden til at anvende havmølleparker til at koble to landes elforsyninger sammen.
De to transformerstationer med kapacitet på hhv. 200 MW og 400 MW bliver installeret på fundamenterne inden sommer.