Op mod 100 medarbejdere fra to af Vattenfalls underleverandører har fået arbejdsplads i Hvide Sande. Samtidig har fem mandskabsfartøjer fået base i havnen. Alt sammen har skabt travlhed og omsætning til Hvide Sande.
To af Vattenfalls underleverandører til havmølleparken, vindmølleproducenten MHI Vestas og selskabet Boskalis, der udlægger kabler mellem møllerne og transformerstationen, har etableret sig på havnen med mellem 80 og 100 mand. Horns Rev 3 aktiviteterne har desuden medført, at fem mandskabsfartøjer sejler frem og tilbage mellem havmølleparken og Hvide Sande. Alt sammen har øget omsætningen hos en række af de lokale erhvervsdrivende, skriver Hvide Sande Havn i en pressemeddelelse.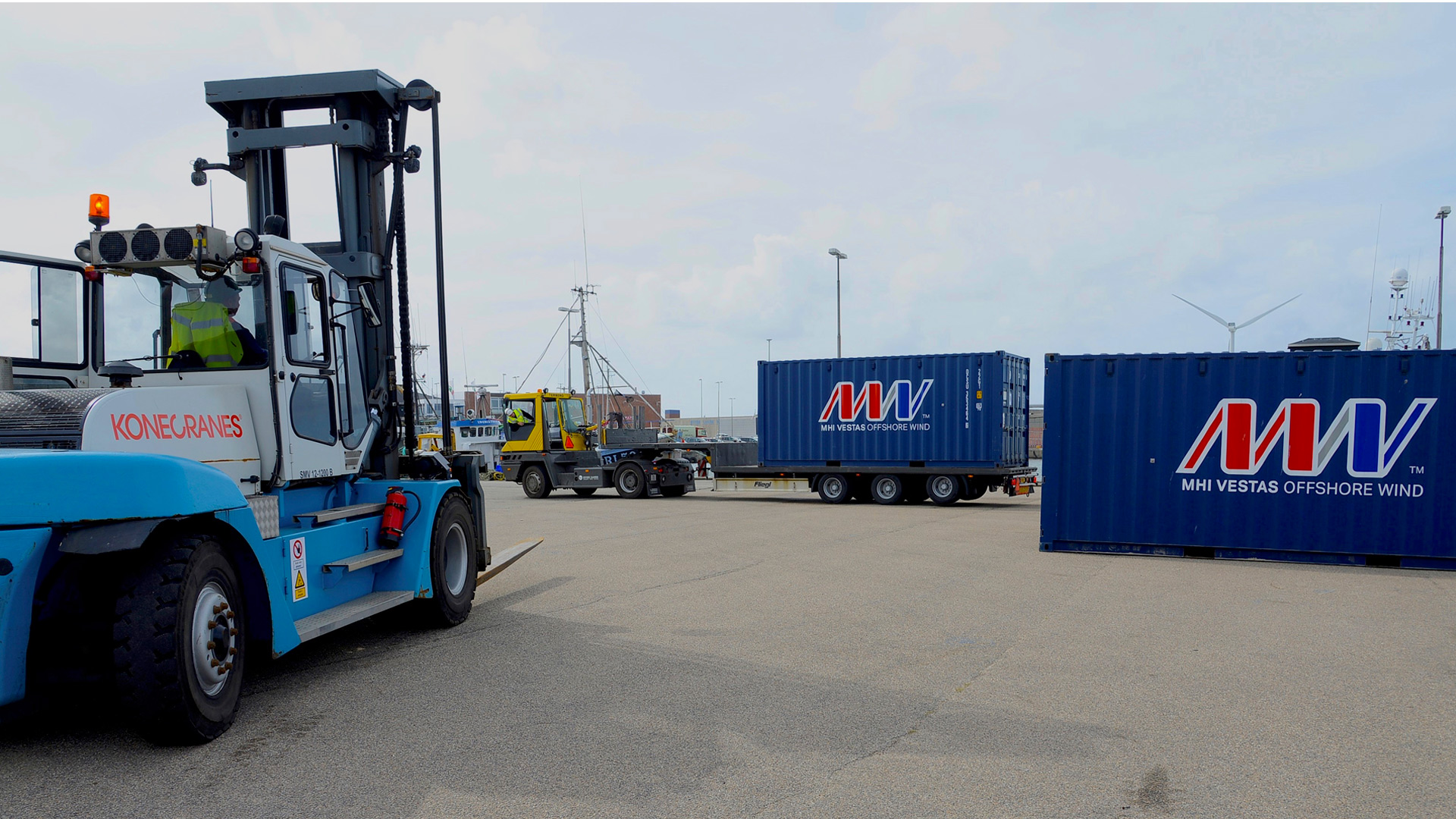 MHI Vestas tilstedeværelse på havnen i Hvide Sande har sammen med de øvrige aktiviteter tilført havnen 80-100 nye medarbejdere. Foto: Apollo Media, Hvide Sande.
Fra værftet til bageren
Hvide Sande Shipyard, der er den største arbejdsplads i byen, har fået en del serviceopgaver for fartøjerne, der sejler ind og ud af havnen. Hvide Sande Bageri har haft dage, hvor 10 pct. af omsætningen har været leverancer til de mange nye folk på havnen. Byens supermarkeder mærker også til aktiviteterne, og Klittens Møbler og tæpper har leveret inventar til Boskalis afdeling, som har lejet sig ind i en bygning, der har stået tom et stykke tid.
Aktiv for turismen
Udlejningsfirmaet Feriepartner Hvide Sande er rigtig glade for udviklingen. Konkret har firmaet udlejet lejligheder til selskaberne, men overordnet får aktiviteterne også betydning for turismen, som hele byen nyder godt af.
"Havnen er en stor del af turismebilledet i Hvide Sande, og det er havnen, der gør, at vi adskiller os fra de øvrige turistbyer på vestkysten," siger direktør Lykke Høj fra Feriepartner Hvide Sande.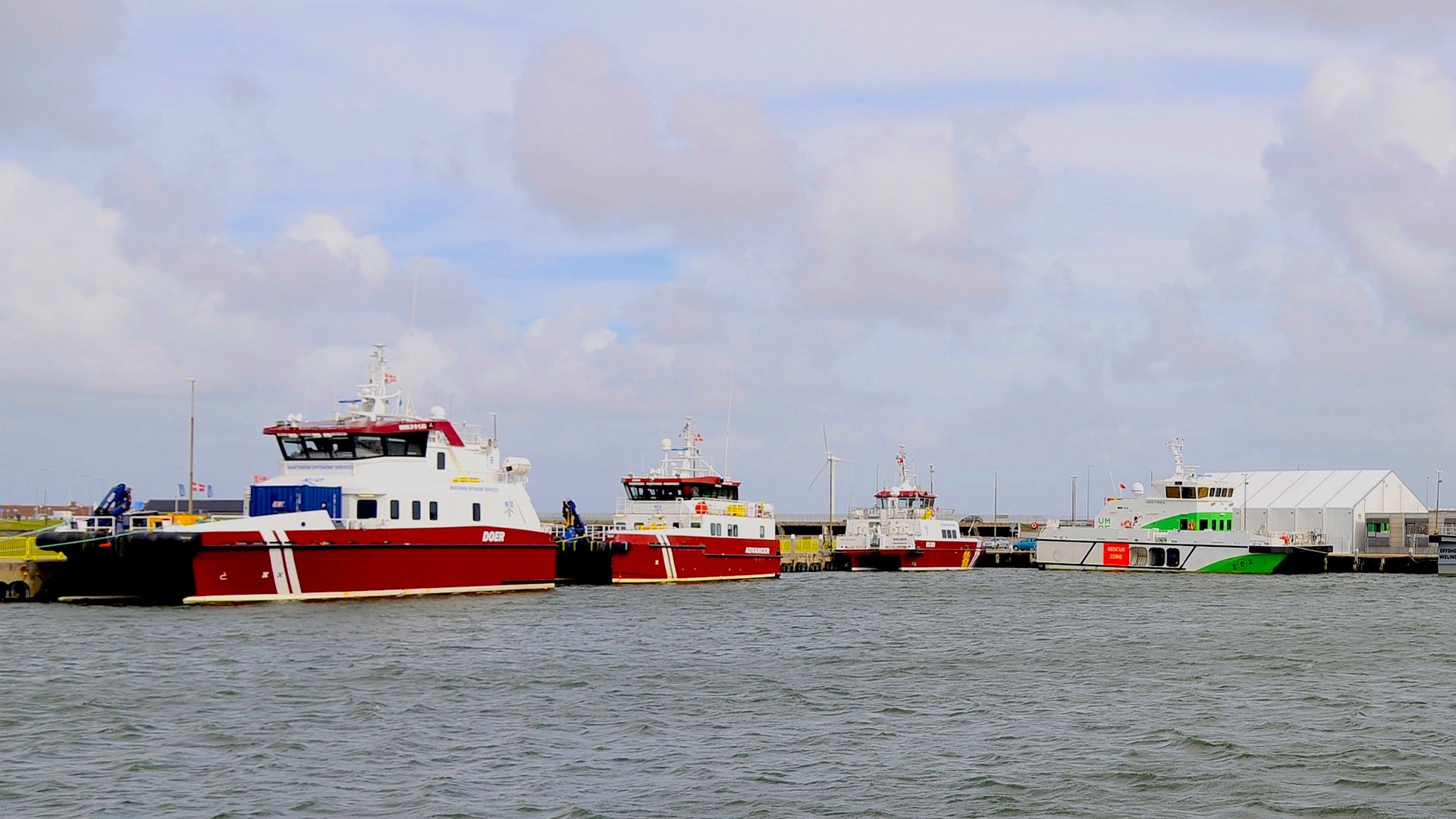 Fem mandskabsfartøjer har fået fast kajplads i Hvide Sande, hvorfra de sejler mandskab til og fra Horns Rev 3 havmøllepark. Foto: Apollo Media, Hvide Sande.