Nu er HYBRIT-byggeriet i gang
Magnus Hall og den svenske statsminister tog det første spadestik.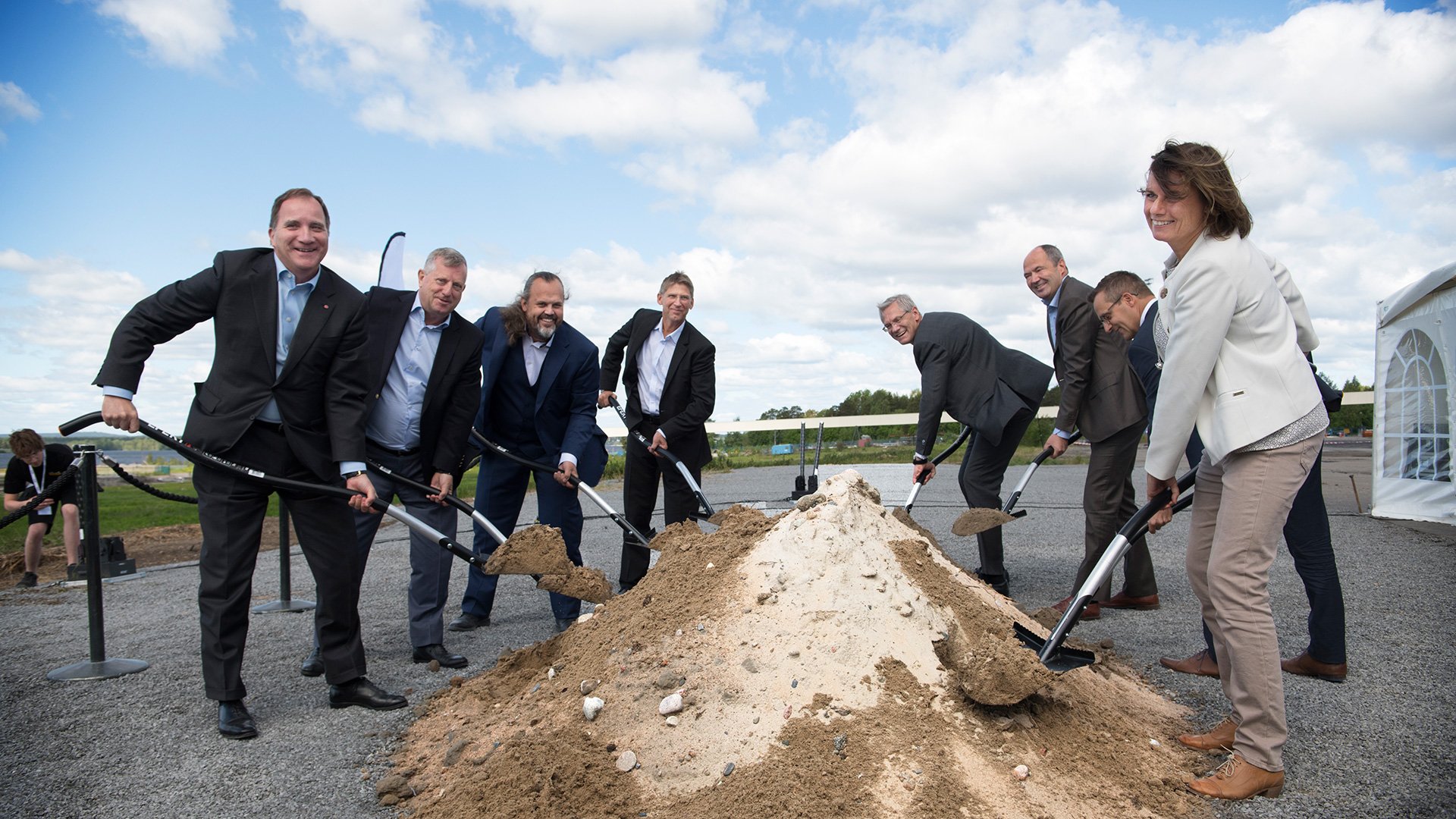 Forrest på billedet ses Sveriges statsminister, Stefan Löfven, og vicestatsminister Isabella Lövin.
Om formiddagen den 20. juni indledtes byggeriet af verdens første fossilfri stålværk på SSAB's område i Luleå.
Der er tale om en investering på i alt 1,4 mia. svenske kroner, hvoraf størstedelen finansieres af de tre partnerselskaber bag HYBRIT-projektet: Vattenfall, SSAB og LKAB.
Den svenske energimyndighed har bevilget 528 mio. svenske kroner i støtte til projektet, og det er den største støtte, der er givet i myndighedens historie.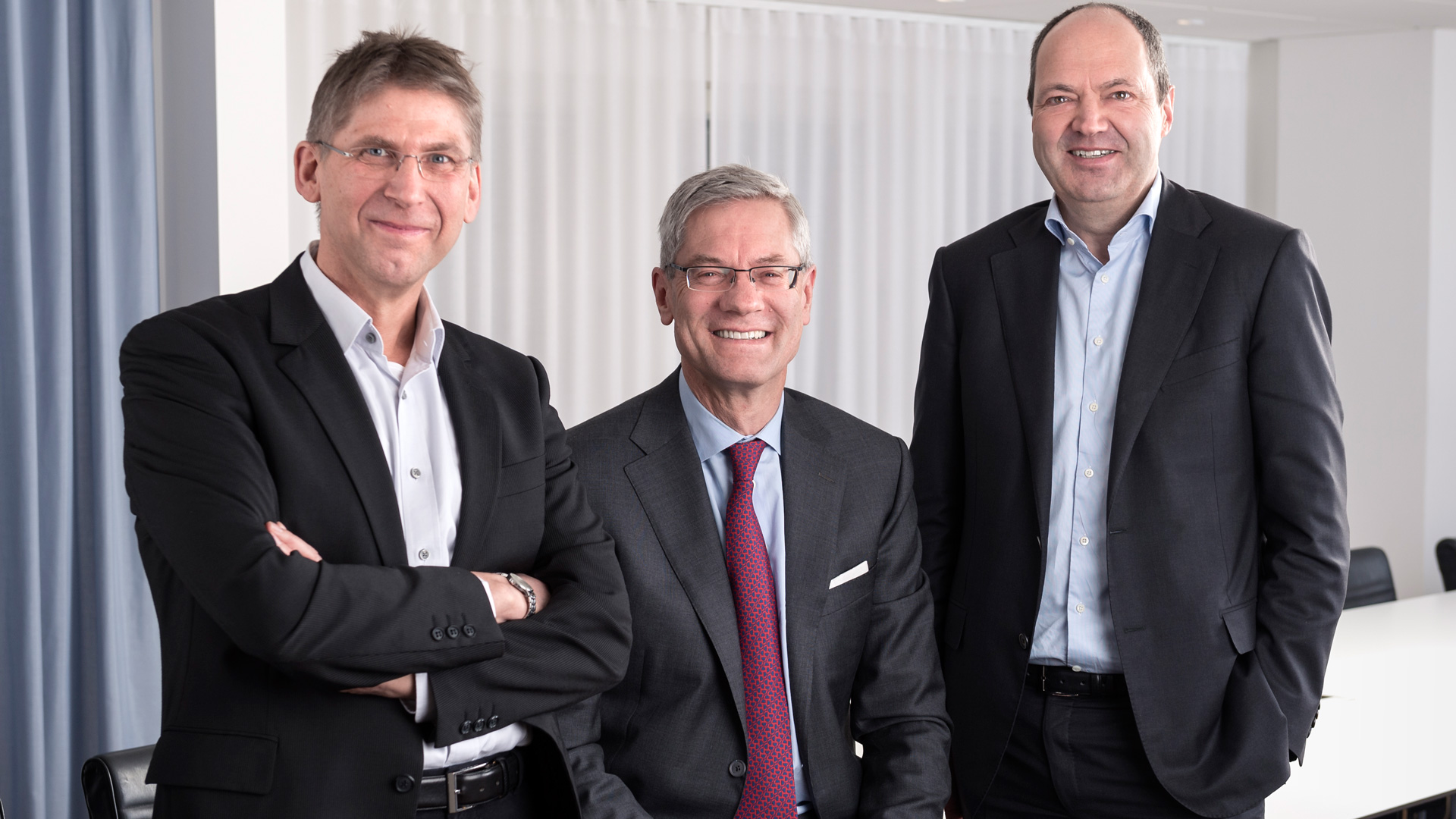 Jan Moström, CEO LKAB, Magnus Hall, CEO Vattenfall, Martin Lindqvist, CEO SSAB.
To anlæg
Der bygges to pilotanlæg til udvikling af den banebrydende teknik, der er helt enestående i verden, og de skal stå klar i 2020. På det ene skal der foretages undersøgelser af metoden til at fremstille stål ved hjælp af brint i stedet for stenkul. Denne proces er til stor gavn for klimaet, eftersom den nuværende CO2-udledning erstattes af vanddamp. Brint kræver til gengæld store mængder elektricitet til produktionen, og derfor er der brug for Vattenfalls ekspertise.
På det andet pilotanlæg skal der udvikles en fossilfri teknik til fremstilling af jernmalmpiller for at gøre hele stålprocessen så klimaintelligent som overhovedet muligt.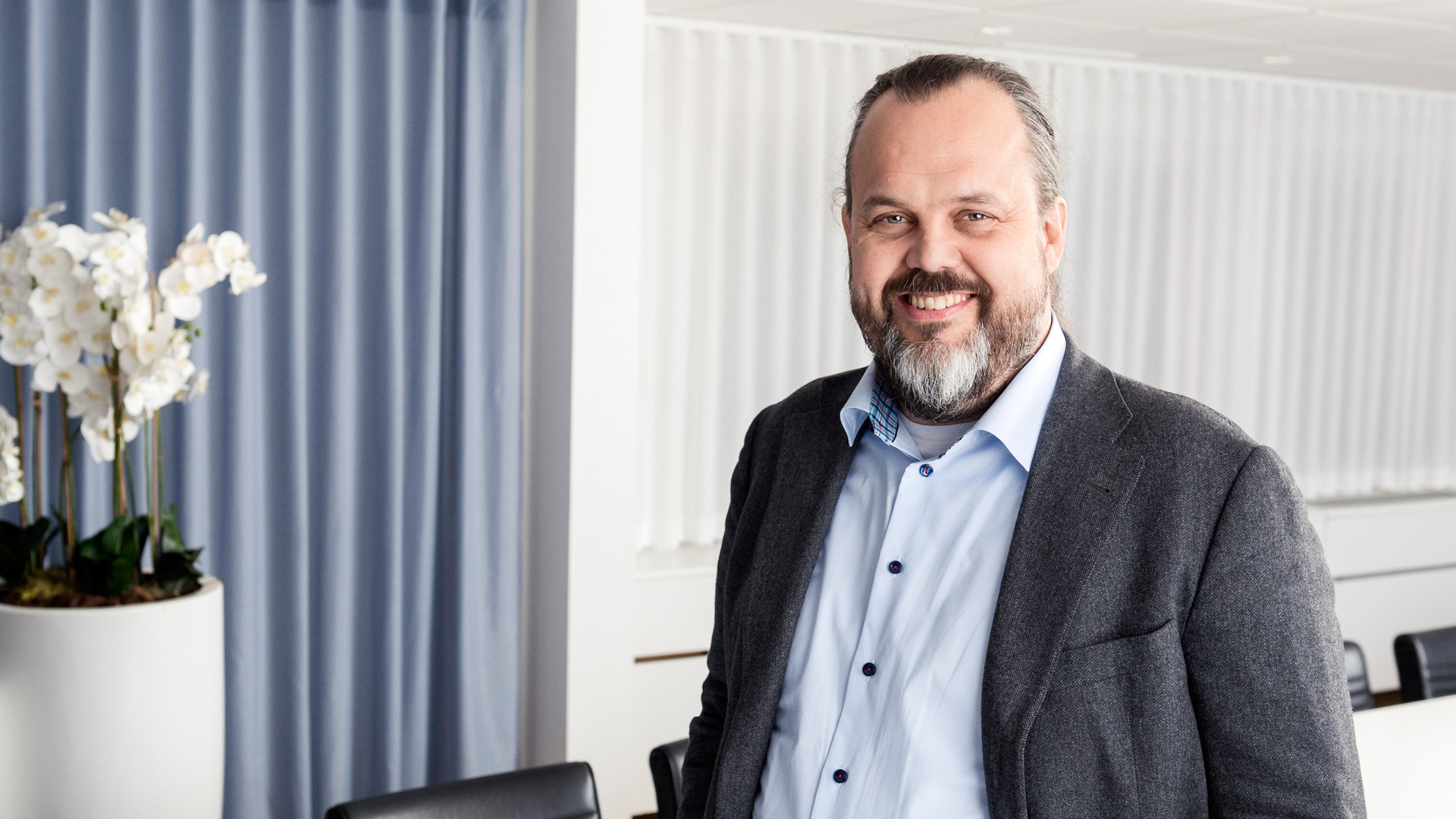 Mårten Görnerup, CEO HYBRIT.
Efterligner den kommercielle proces
"Pilotforsøg er nødvendige for at bekræfte resultaterne af mindre laboratorieforsøg i større skala, der efterligner den kommende industrielle proces. Det giver os bedre forudsætninger for at forstå, hvad der sker i et sammenhængende industrisystem, og hvordan vi skaber en effektiv produktionsproces. Det er et afgørende skridt hen imod målet om at opnå fossilfri stålproduktion og de miljømæssige fordele derved", siger Mårten Görnerup, administrerende direktør for HYBRIT.
Den svenske statsminister, Stefan Löfven, holdt en tale i forbindelse med indvielsesceremonien. Blandt deltagerne var også den svenske vicestatsminister, Isabella Lövin, samt Mårten Görnerup, administrerende direktør for HYBRIT, Martin Lindqvist, administrerende direktør og CEO for SSAB, Jan Moström, administrerende direktør og CEO for LKAB og Magnus Hall, administrerende direktør og CEO for Vattenfall.
FAKTA
HYBRIT (Hydrogen Breakthrough Ironmaking Technology) er et fælles initiativ mellem de tre selskaber SSAB, LKAB og Vattenfall, der har som målsætning at udvikle verdens første fossilfri malmbaserede stålproduktion. Projektet blev igangsat i foråret 2016, og målet er at have udviklet en fossilfri proces til stålproduktion inden 2035.
Yderligere oplysninger findes på:
www.hybritdevelopment.com