Vattenfalls ingeniører har i samarbejde med Dansk Hydraulisk Institut og LIC Engineering udviklet et nyt design til at beskytte havmølleparkers monopæle på havbunden – kaldet Scour Protection. Scour Protection forhindrer havstrømme og bølger i at erodere havbunden omkring fundamentet.
Det nye design gør det muligt at spare på brugen af granit i forbindelse med opførelsen af havmølleparkerne Vesterhav Syd, Vesterhav Nord og Kriegers Flak. Designet er med stor succes blevet testet i et vandbassin hos Dansk Hydraulisk Institut i Hørsholm, fortæller Victoria Gómez Ruiz, der er souchef inden for civil design hos Vattenfall.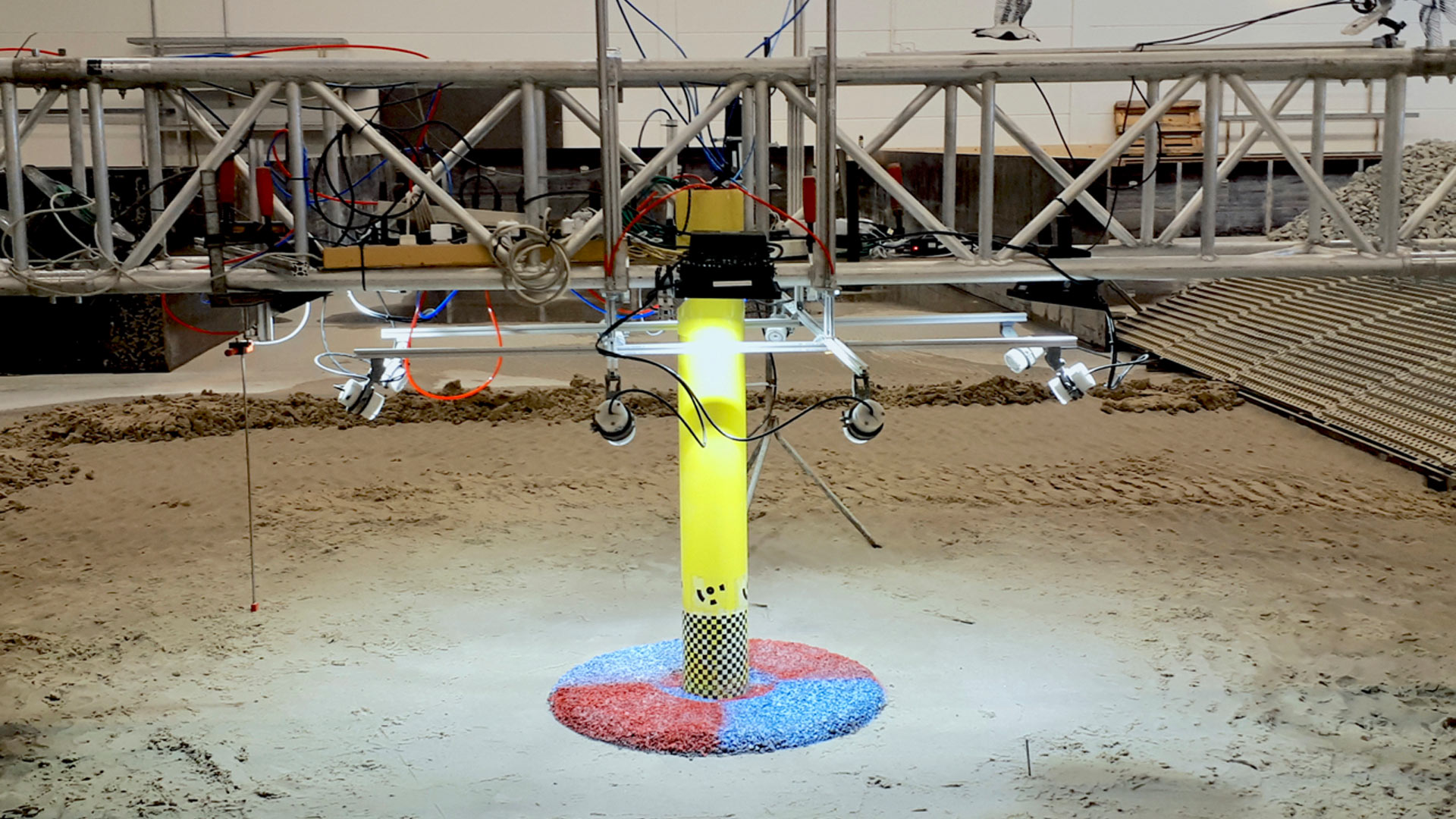 På Dansk Hydraulisk Institut i Hørsholm testes det nye Scour Protection design i miniformat på en sandbund. Der anvendes kun ét stenlag i forbindelse med den pågældende test – med en relativt mindre diameter end normalt - og dette design vil blive overført i fuld skala med den kommende Kriegers Flak havmøllepark. Foto: Victoria Gómez Ruiz.
"Jeg kan endnu ikke komme med et endeligt bud på, hvor meget vi sparer, men vi kan se, at der bliver brug for færre sten til de to Vesterhavsparker og endnu færre sten til Kriegers Flak. Designet gør det nemlig muligt at klare beskyttelsen af havbunden med et enkelt lag sten i stedet for to. Det sparer både granit og en hel operation til havs med det specialskib, der udlægger stenlagene. Desuden er det nok med en mindre kompakt stenkvalitet på Kriegers Flak", siger Victoria Gómez Ruiz.
Som et eksempel på Scour Protection ved havmølleparker, er granitten til fundamenterne ved Horns Rev 3 lagt på havbunden i to lag ved hvert fundament. Det første filterlag blev lagt i en cirkel, hvorefter monopælene blev banket ned gennem midten. Derefter blev det andet lag granit udlagt.
I forbindelse med etableringen af havmølleparken Horns Rev 3 er filterlaget på ca. 36 meter i diameter og det andet lag omkring 26 meter i diameter.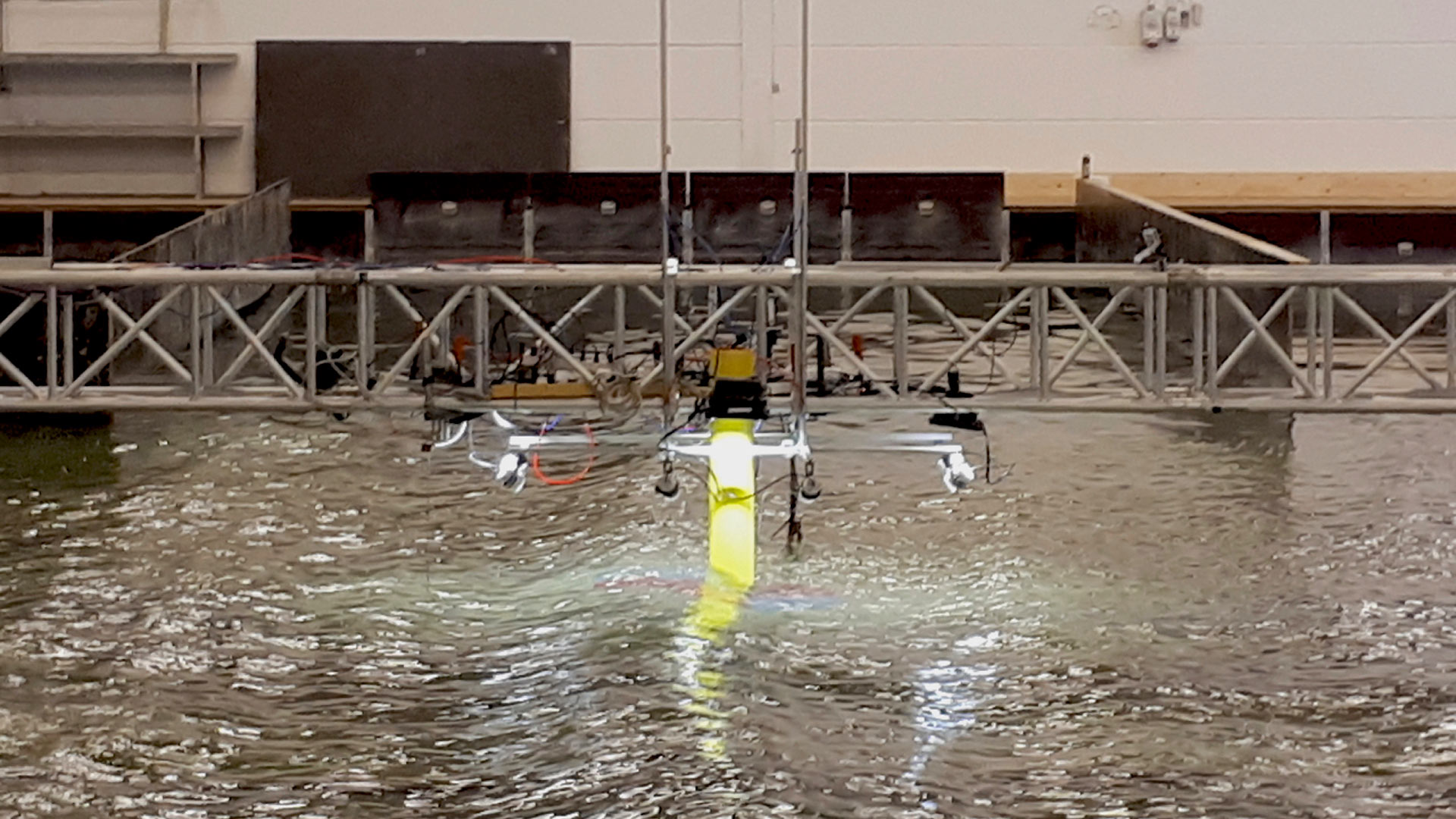 Modellen af et havmøllefundament med ét lag Scour Protection står nu under vand og testes ved forskellige strømforhold. Et specielt kamera registrerer påvirkningen af stenbeskyttelsen. Foto: Victoria Gómez Ruiz.