PPA'er, eller "Power Purchase Agreements" (aftaler om køb af strøm), er en ofte anvendt term nu til dags, men hvad er det egentlig?
I efteråret 2016 indgik Microsoft og Vattenfall (Nuon) en tiårig kontrakt om at levere vedvarende energi fra den nye vindmøllepark, Wieringermeer, i Holland til det nye datacenter, der skal opføres ved siden af. I maj 2018 annoncerede Facebook, at de havde indgået en kontrakt med Vattenfall om et nyt datacenter i Danmark og et i Sverige. De vil blive forsynet med grøn energi fra en vindmøllepark i Norge. Dette er blot to eksempler på Power Purchase Agreements.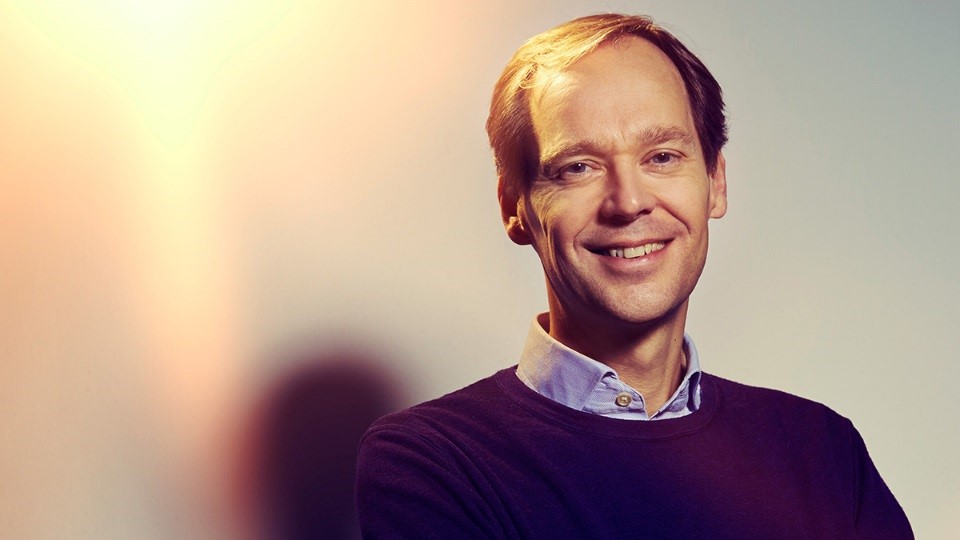 Erik Suichies, Head of Business Unit Customers på BA Markets, forklarer, hvordan Vattenfall kan hjælpe kunder med at blive bæredygtige.
"Det er ikke noget nyt i vores branche, at energi sælges eller købes via langsigtede Power Purchase Agreements. Vi har i årtier haft disse leveringsaftaler på plads med energiintensive kunder, som vil sikre sig faste energipriser i lange perioder. Det nye er, at flere og flere kunder nu er interesserede i at få adgang til vedvarende energi for at opnå deres bæredygtighedsmål. Vi kan imødekomme dette behov i form af PPA'er om levering af vedvarende energi til virksomheder. Det indebærer, at vi kobler vores kunder direkte til specifikke produktionsanlæg for vedvarende energi i perioder på op til 10 eller 15 år," siger Erik Suichies, Head of Business Unit Customers i Business Area Markets.
Den vedvarende energi, som Vattenfall sælger til sine kunder, er enten produceret på egne vindmølle- eller solcelleparker eller købt fra en tredjepartsudvikler. Vattenfall har en portefølje på 4,5 GW vedvarende energi fra tredjeparter og sigter efter næsten at fordoble denne mængde inden 2020.
Erik Suichies er hollandsk. Han bor uden for Amsterdam og har været i virksomheden i 16 år. Han samarbejder med sine BU-kunder om forskellige aktiviteter, hvoraf PPA'er udgør et stærkt vækstområde.
Tech-virksomheder som frontaktører
Nogle af de største virksomheder i verden, herunder Google, Facebook og Amazon, er frontaktører på PPA-markedet for vedvarende energi til virksomheder. I Europa har storbyer som Frankfurt, Amsterdam og London rollen som dataknudepunkter. Dertil kommer, at dataforbruget vokser eksponentielt i alle de lande, vi er aktive i. Datacentre er derfor meget interessante for PPA'er.
Men det er ikke kun tech-virksomheder eller telekommunikationsvirksomheder, som bliver grønne. Der er også større og større interesse fra traditionelle brancher.
"Mange af vores kunder ønsker at blive bæredygtige. Vattenfalls klare strategi om at blive fossilfri inden for én generation ansporer store virksomheder til at samarbejde med os. Jeg møder flere og flere kunder, som har de samme formål, vi har. Det er positivt og gør aftaleprocessen meget nemmere," siger Erik Suichies. Indgåelse af PPA'er med virksomheder er derfor en meget interessant mulighed på markedet.
Digitalisering af vores processer
For at maksimere indtægterne og minimere omkostningerne digitaliserer BA Markets sine processer i forhold til at drive produktionsanlæg med vedvarende energi.
---
Forskellige typer PPA'er
Der findes to typer PPA'er, afhængigt af hvem der ejer elproduktionen.
1: Vattenfall udvikler vindmølle- og solcelleparker, producerer og sælger elektricitet til specifikke kunder. Det er kontrakten med Microsoft et eksempel på. Dette sikrer kunden stabile priser og adgang til grøn energi. For Vattenfall betyder det, at eksponeringen mod markedspriser reduceres i en verden med mindre eller ingen statsstøtte. Det giver en lavere markedsprisrisiko og derved sikres en stabil indkomst i det lange løb.
2: Uafhængige udviklere af vindmølle- og solcelleparker, der ikke har slutkunder. Her er Vattenfalls rolle at købe den tilbudte mængde og sælge den til Vattenfalls kunder. Det kombineres ofte med serviceydelser, såsom balancering på produktionssiden, prognosticering og optimering af energiproduktionen. Det er kontrakten med Facebook et eksempel på.