Store havmølleparker vil også i fremtiden spille en vigtig rolle i Danmarks grønne omstilling. Men man skal tænke strategisk, når de skal placeres, så de ikke skaber problemer for hinanden. Det skal et nyt projekt på DTU Vindenergi kigge nærmere på i samarbejde med Vattenfall.
I dag findes der 13 havmølleparker i Danmark og flere forventes i fremtiden. Selv om det lyder positivt med flere havmølleparker, så kan klynger med mange parker tæt samlet have visse ulemper. DTU Vindenergi og Vattenfall er derfor gået sammen i projektet 'OffshoreWake' for at undersøge, hvordan havmølleparker bedst placeres, så de ikke skygger for hinanden.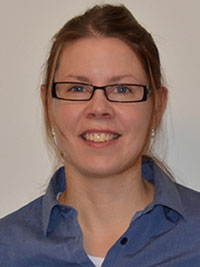 "Vi arbejder hele tiden på at udvikle mere præcise metoder for at estimere produktionen fra havmølleparker. 'OffshoreWake'-projektet skal gøre os bedre til at forudse, hvor meget to parker påvirker hinanden. Det vil reducere usikkerhed og gøre det nemmere lettere at træffe investeringsbeslutninger", siger Ylva Odemark, forskningschef for vindkraft i Vattenfall.
Årsagen er den såkaldte skyggeeffekt. Når en vindmølle bliver ramt af vinden og udnytter vindenergien til at producere elektricitet, så vil der være mindre vind bag ved vindmøllen. De "bagvedstående" vindmøller vil derfor producere mindre. Det samme kan være tilfældet med selve parkerne.
Når hele vindmølleparker skygger for hinanden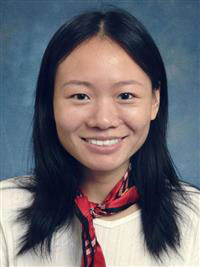 "Hvis ikke man tænker strategisk over placeringen af fremtidens store havmølleparker, så vil de kunne forårsage en reduktion i el-produktionen fra andre havmølleparker, som er placeret i nærheden," forklarer Xiaoli Guo Larsén fra DTU Vindenergi, der er projektleder på 'OffshoreWake'.
"I dag anvendes beregningsmetoder, som tager hensyn til skyggevirkningen inde i en vindmøllepark. Men DTU Vindenergi og Vattenfall vil udvide beregningsmetoden med yderligere to komponenter," forklarer Xiaoli Guo Larsén:
"De to nye komponenter er skyggevirkningen fra nærtstående havmølleparker og havoverfladeparametre så som bølger. Begge dele er vigtige at inddrage i beregningerne, hvis vi skal få det optimale ud af nye vindmølleparkerne i fremtiden," siger hun.
Projektet, som vil være afsluttet i april 2020, vil også undersøge, hvordan skyggevirkningen mellem de store parker kommer til at påvirke planlægningen og driften af el-systemet.