Vattenfall tager det første skridt til at nå ud til franske husstande. Fra og med den 1. oktober 2018 vil Vattenfall tilbyde privatkunder klimaintelligent energi, med det formål at hjælpe dem med at reducere deres afhængighed af fossile brændsler.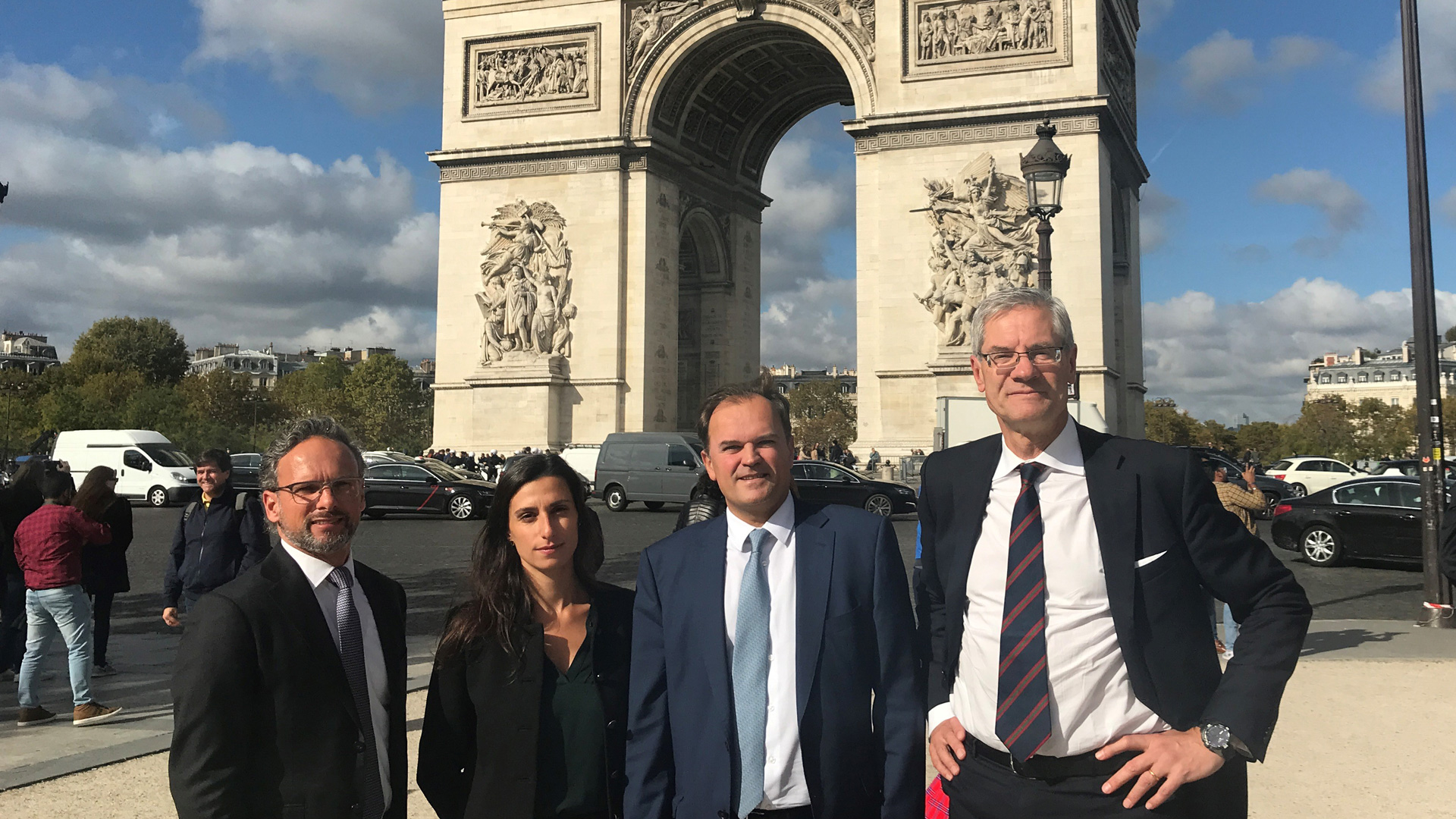 Martijn Hagens, head of BA Customers & Solutions, Yara Chaktoura, head of BU Wind France, Henri Reboullet, CEO Vattenfall Energies S.A., Magnus Hall, administrerende direktør og CEO, Vattenfall.
Vattenfall har været aktiv i Frankrig siden 2000 og leverer porteføljeløsninger og vedvarende energi til over 4.000 erhvervskunder. Virksomheden har tidligere i år offentliggjort sin deltagelse i udbuddet om havbaseret vindenergi i området ud for Dunkirk. Vattenfall har en klar strategi om at blive fossilfri inden for én generation og stræber efter at støtte sine kunder i at gøre det samme på alle de markeder, hvor virksomheden har aktiviteter.
"Frankrig er et interessant marked, hvor vi ønsker at skabe vækst, og Vattenfalls ambitioner her passer perfekt til vores strategi om intelligent, digitaliseret og fossilfri energi. Jeg tror på, at de franske privatkunder vil tage positivt imod os som en formidler af klimaintelligent energi med en klar strategi og intelligente løsninger," udtaler Magnus Hall, Vattenfalls administrerende direktør og CEO.
Vattenfall lancerer klimaintelligente løsninger omfattede forsyningsserviceydelser inden for el og gas til konkurrencedygtige priser . Vattenfall tilbyder allerede vedvarende energi med oprindelsesgaranti (GoO; Guarantee of Origin)* til franske erhvervskunder.
"Alle faktorerne er på plads til at sikre en succesfuld lancering. For det første er der vores særdeles konkurrencedygtige tilbud, med et unik miljømæssigt engagement, kombineret med kundeservice i høj kvalitet og stærke digitale værktøjer. For det andet er det et marked, der først lige er ved at åbne op, og hvor 80 % af privatkunderne stadigvæk er på regulerede tariffer. Det udgør et enormt, uopdyrket potentiale for en stor aktør som Vattenfall," siger Henri Reboullet, CEO for Vattenfall Energies S.A.

*Oprindelsesgaranti – En Guarantee of Origin (GoO) er et elektronisk dokument, hvis eneste funktion er at dokumentere over for en slutkunde, at en bestemt andel eller mængde energi er produceret ved hjælp af vedvarende energikilder.