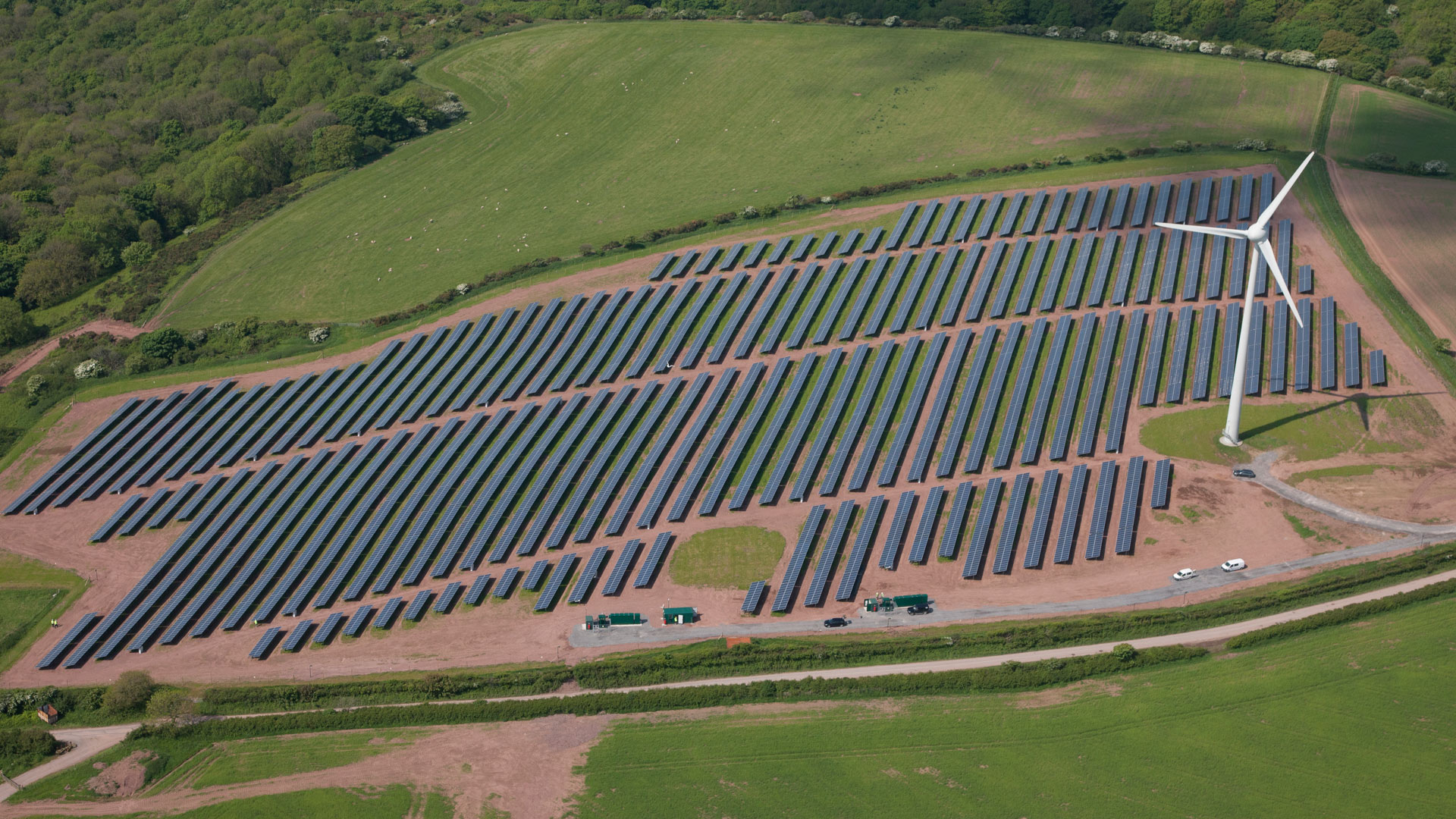 Vattenfall investerer kraftigt i produktion af solenergi i stor skala
Vattenfall vil investere 100 millioner euro i produktion af solenergi i løbet af de kommende to år. Investeringerne i solenergi styrker Vattenfalls mål om at blive fossilfri inden for en enkelt generation.
"Solenergi er et vigtigt supplement til vindenergi som vedvarende energikilde. Vi øger investeringsbudgettet til solenergi, så vi kan imødekomme vores kunders øgede interesse og efterspørgsel. Det gælder både elforbrugere, som kan få elektricitet fra vores fremtidige solcelleparker, men også de såkaldte 'prosumers', som ønsker både at forbruge og producere elektricitet fra solenergi", udtaler Magnus Hall, Vattenfalls administrerende direktør og CEO.
Vattenfalls investeringer i solenergi fokuserer på to hovedområder. For det første er der fokus på udviklingen af solcelleparker i stor skala – især på steder, hvor Vattenfall kan udnytte den eksisterende infrastruktur til at holde omkostningerne nede. Vattenfall har tidligere opført en kombineret vindmøllepark og solenergianlæg i stor skala i Parc Cynog i Wales.
For det andet vil Vattenfall lette decentraliseringen af energiproduktion for både private kunder og erhvervskunder. Det vil resultere i nye energitjenester, hvor Vattenfall leverer løsninger, som gør kunderne i stand til at producere og forbruge deres egen elektricitet, som er baseret på solenergi. I Sverige tilbydes dette i form af serviceydelser såsom InHouse til virksomheder og andelsboligforeninger. I Tyskland og Holland tilbydes der en leasingmodel til erhvervskunder. Derudover tilbyder Vattenfall solenergi fra taganlæg til boligselskaber og lejere via det såkaldte Mieterstorm-koncept i Tyskland.
Vattenfall tog for nylig den endelige investeringsbeslutning om solcelleanlæg i stor skala i Holland i forbindelse med de allerede eksisterende anlæg i Velsen, Hemweg og Eemshaven. Den samlede kapacitet for disse projekter udgør 38 MW. Det svarer til vedvarende elektricitet til 110.000 hollandske husstande. Der vil blive installeret over 140.000 solcellepaneler. En anden hollandsk solcellepark er allerede under opførelse og vil blive kombineret med vindmølleparken Haringvliet, der består af seks vindmøller. Byggearbejdet er allerede ved at blive forberedt til dette kombinerede produktionsanlæg for vedvarende energi.
Vattenfall har søgt om tilladelse til flere andre solcelleparker, der skal kombineres med vindmølleparker. Kombinationen af de to produktionsformer indebærer adskillige synergimæssige fordele, blandt andet kombineret brug af elnettet og videreførelse af et godt samarbejde med myndighederne, grundejerne og andre interessenter. Vattenfall undersøger også kommende muligheder for solenergi i stor skala i andre lande, eksempelvis de næste auktionsrunder i Tyskland.
Solcelleparken Parc Cynog i Wales har ca. 18.000 solcellepaneler med en samlet effekt på 5 MW og producerer elektricitet svarende til forbruget i 1.400 walisiske husstande.
Derudover arbejder Vattenfall med Power Purchase Agreements med tredjepartsproducenter. Dette sikrer producenter af solenergi en fast pris for deres elproduktion i løbet af aftalens varighed. Servicen mindsker den økonomiske risiko, hvilket kan gøre det mere interessant at investere i solenergi i stor skala, fordi ejere af solcelleparker bliver mindre afhængige af prisudviklingen på elmarkedet.