Vattenfalls CEO og administrerende direktør Magnus Hall har underskrevet et europæisk opråb om handling på bæredygtighedsområdet, CEOs Call To Action – A New Deal for Europe (CEO'er opfordrer til handling – en ny vej frem for Europa), sammen med over hundrede andre europæiske virksomhedsledere.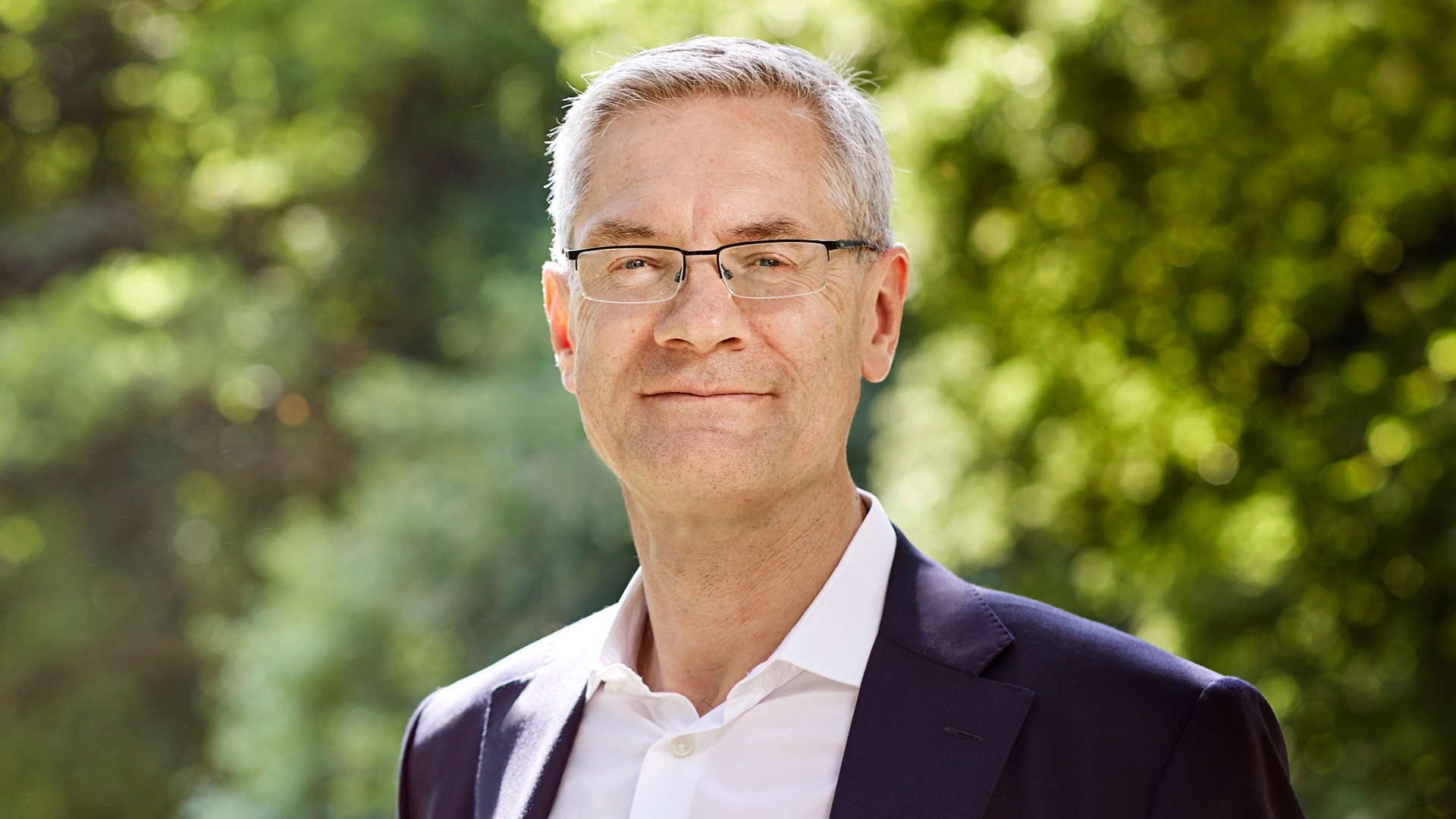 Magnus Hall, CEO og administrerende direktør for Vattenfall.
Det er et tiltag inden for rammerne af samarbejdsorganisationen CSR Europe, som Vattenfall er medlem af, hvis formål det er at påvirke og fremme et bæredygtigt europæisk samfund i overensstemmelse med FN's verdensmål i Agenda 2030.
"Bæredygtighed er grundlaget for Vattenfalls strategi og en grundlæggende forudsætning for langsigtet rentabilitet. Vi ser også tydeligt, at vi er nødt til at samarbejde om disse spørgsmål for at opnå en hurtig forandring, og det signalerer vi ved at underskrive dette opråb", fortæller Magnus Hall, CEO og administrerende direktør for Vattenfall.
På linje med Vattenfalls egen strategi
Opråbet om handling ligger på linje med Vattenfalls egen strategi, som bygger på de mål, der er fastlagt på basis af tendenser for fremtiden og det konkurrenceprægede landskab, virksomheden agerer i og i kombination med de krav, der stilles til Vattenfalls aktiviteter.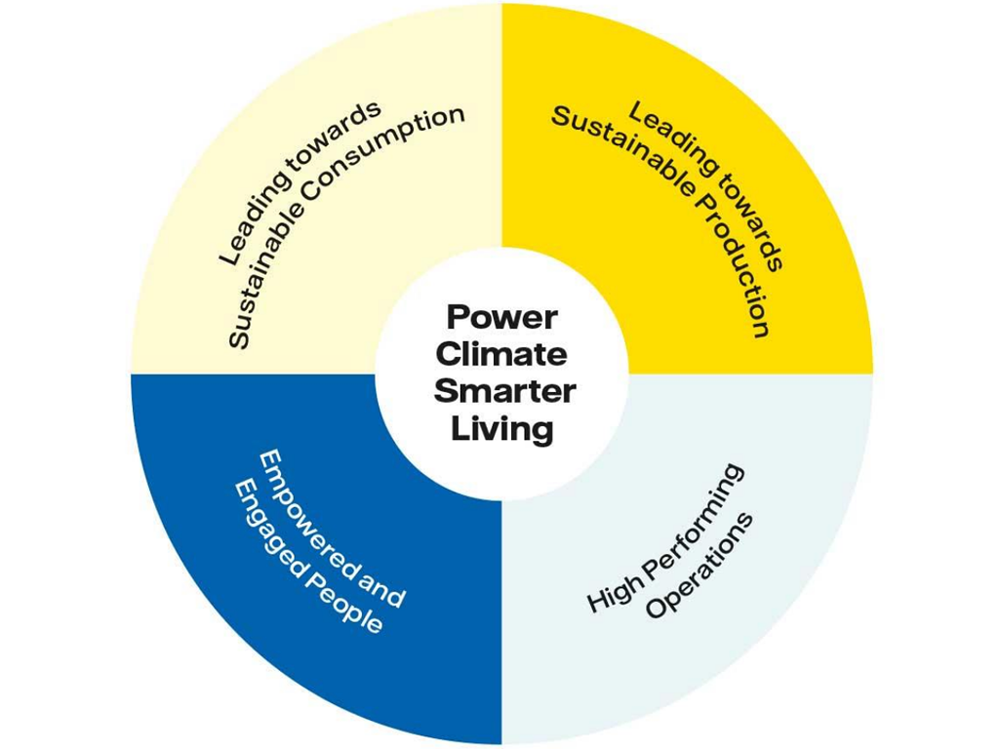 Strategien kan sammenfattes i fire ambitioner:
Førende inden for bæredygtigt forbrug ved at øge kundefokus, skabe en stærk position som leverandør af decentraliseret energi samt fremme elektrificering og et klimaintelligent samfund.
Højeffektiv virksomhedsdrift via forbedring af den driftsmæssige effektivitet samt ved at fremme digitaliseringen og tage et socialt og miljømæssigt ansvar i hele værdikæden.
Selvstændige og engagerede medarbejdere ved at være en attraktiv arbejdsgiver og skabe en inkluderende og engagerende virksomhedskultur samt sikre de nødvendige kompetencer via rekruttering og løbende læring.
Førende inden for bæredygtig produktion gennem vækst inden for vedvarende energi og ved at gennemføre vores handlingsplan for mindre CO2-udledning med det mål at gøre det muligt at leve et fossilfrit liv inden for én generation.
"Agenda 2030 handler i høj grad om partnerskab og samarbejde; noget, som vi tydeligt ser fremmer innovation og sætter fart på udviklingen frem mod et mere bæredygtigt samfund. Tag for eksempel vores industrisamarbejde om udvikling af fossilfrie industriprocesser, blandt andet HYBRIT og det samarbejde, vi har med Preem, Boliden og Cementa. Det støtter helt klart vores egen strategi om at være førende inden for både bæredygtig produktion og forbrug med henblik på at gøre det muligt at leve et fossilfrit liv inden for én generation. Det understøtter helt klart også flere af Agenda 2030-målene", påpeger Vattenfalls Head of Sustainability, Annika Ramsköld.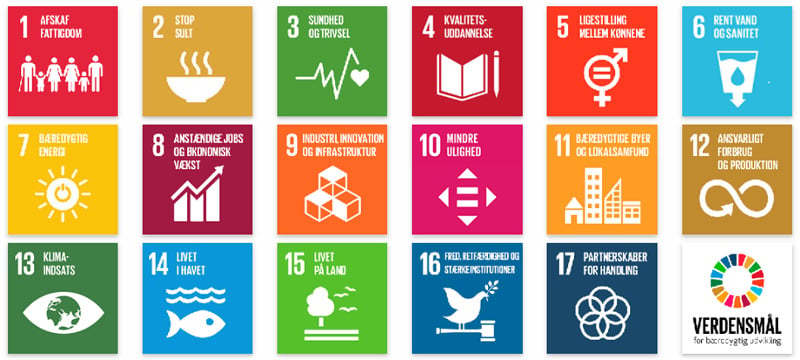 Agenda 2030 – FN's verdensmål for bæredygtig udvikling. De 17 verdensmål for bæredygtig udvikling blev vedtaget i 2015 af mere end 150 lande. Vattenfalls strategi understøtter specielt udviklingsmålene om bæredygtig energi (mål 7), industriel innovation og infrastruktur (mål 9), bæredygtige byer og lokalsamfund (mål 11), ansvarligt forbrug og produktion (mål 12), klimaindsats (mål 13) og partnerskaber for handling (mål 17).
Vattenfalls aktiviteter bidrager til FN's verdensmål for bæredygtig udvikling. I 2016 identificerede vi de seks mål, der er de mest relevante for Vattenfalls vedkommende. Virksomheden bidrager også til flere af de andre mål, eksempelvis vedrørende menneskerettigheder, både på lokalt niveau og indirekte via vores leverandørkæde.
"Også i vores leverandørkæde har vi igangsat og er drivkraft for flere brancheinitiativer, f.eks. WindEuropes Sustainability-platform, Bettercoal, Sustainable Biomass-partnerskabet osv. Disse initiativer bidrager til at skabe fælles mindstekrav til -bæredygtighed til forskellige aktører i branchen og til at fremme kontinuerlige forbedringer samt gennemsigtighed i bæredygtighedsarbejdet", uddyber Annika Ramsköld.