Vattenfalls vandkraftværker opgraderes og får større fleksibilitet for at kunne udligne i forhold til mere sol og vind.
Vandkraften har enorme vandmagasiner og er et stort "grønt batteri", som afbalancerer energisystemet i hele Norden. Med mere sol og vind i energisystemet kræves der endnu mere fleksibilitet i forhold til hurtigt at kunne skrue op eller ned for produktionen. Derfor skal vandkraftværkerne tilpasses til de nye forhold.
Vattenfall investerer en milliard svenske kroner om året i vedligeholdelse af vandkraftværker. Siden 2015 har der været et stort projekt i gang med henblik på at opgradere kraftværkerne samt øge effekten og fleksibiliteten.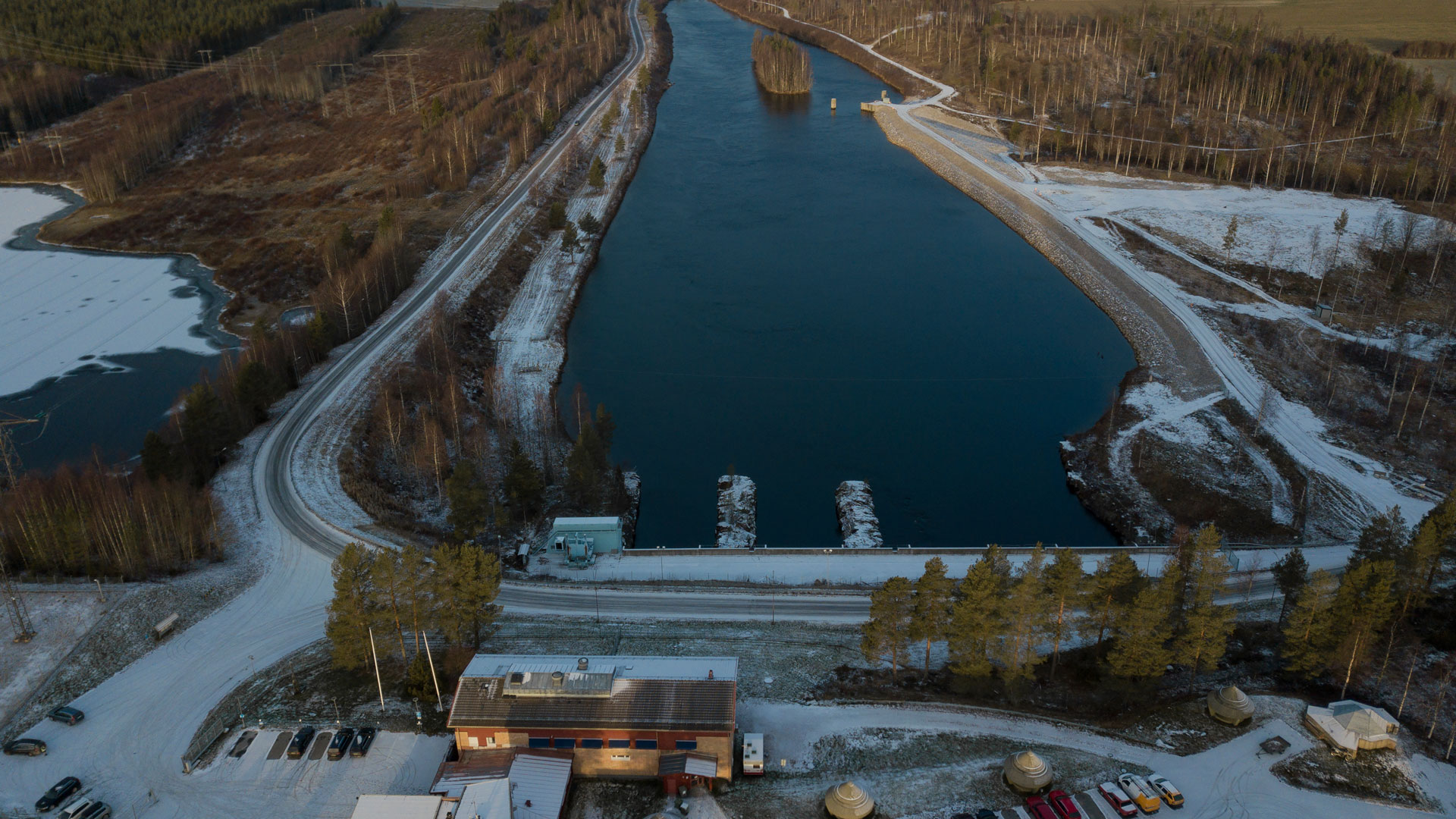 På Stornorrfors gav en opgraderet transformator 15 MW større effekt.
Bidrager til klimamål
Sammenlagt skal vandkraftværkernes effekt øges med 600 MW inden 2023, uden at der skal bygges én eneste ny dæmning. Det svarer til effekten fra et halvt kernekraftværk eller omkring 100 moderne vindmøller og er et væsentligt bidrag til Sveriges klimamål og Vattenfalls mål om at gøre det muligt at leve fossilfrit inden for én generation.
Formålet er dog i første omgang at øge evnen til hurtigt at kunne variere produktionen efter behov og ikke at producere mere el.
Allerede nu er ca. 20 kraftværker blevet opgraderet på forskellige måder, og herved er den tilgængelige effekt øget med omkring 450 MW.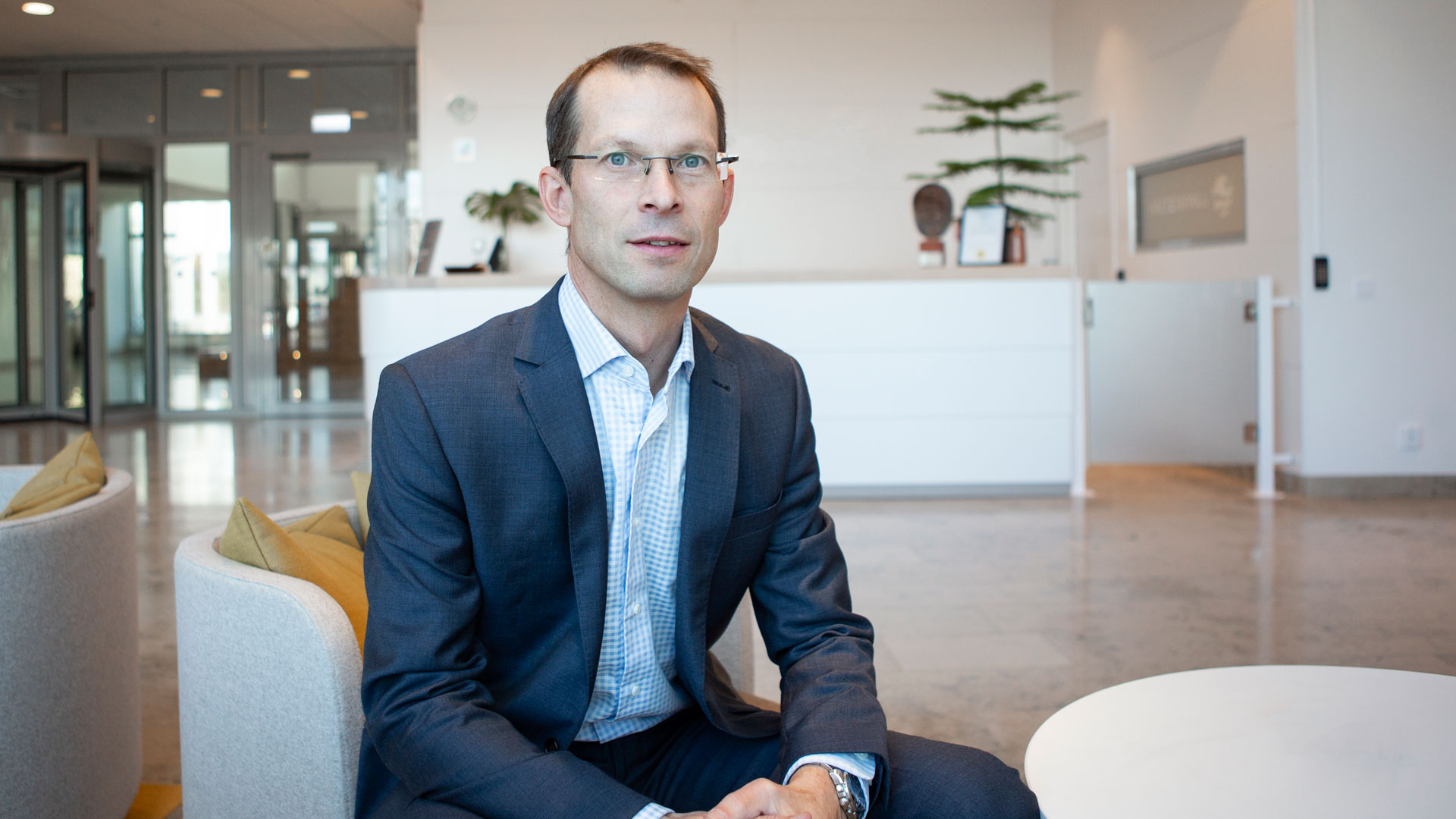 Tord Eriksson, Head of Production i Vattenfall Vattenkraft.
"I de fleste tilfælde øges anlæggenes virkningsgrad og effekt efter en fornyelse, idet de nye turbiner, generatorer og transformatorer er mere effektive end de gamle. I andre tilfælde handler det om andre tiltag, f.eks. at gennemgå afgørelser fra vanddomstolen og opnå nye tilladelser," siger Tord Eriksson, Head of Production i Vattenfall Vattenkraft.
Ændrede afgørelser fra vanddomstolen
Omfattende undersøgelser har vist, hvilke eventuelle driftsbegrænsninger det enkelte kraftværk har. Det handler ofte om tekniske begrænsninger, men det kan også vedrøre vanddomstolens tidligere afgørelser.
"I 2017 fik vi tilladelse af miljødomstolen til at øge afledningen af vand til kraftværkerne Lasele og Långbjörn. På den måde kunne vi øge effekten her med 27 MW. Dommen var principielt vigtig og viser nu vejen fremad for fortsatte ansøgninger om øget vandafledning," siger Tord Eriksson.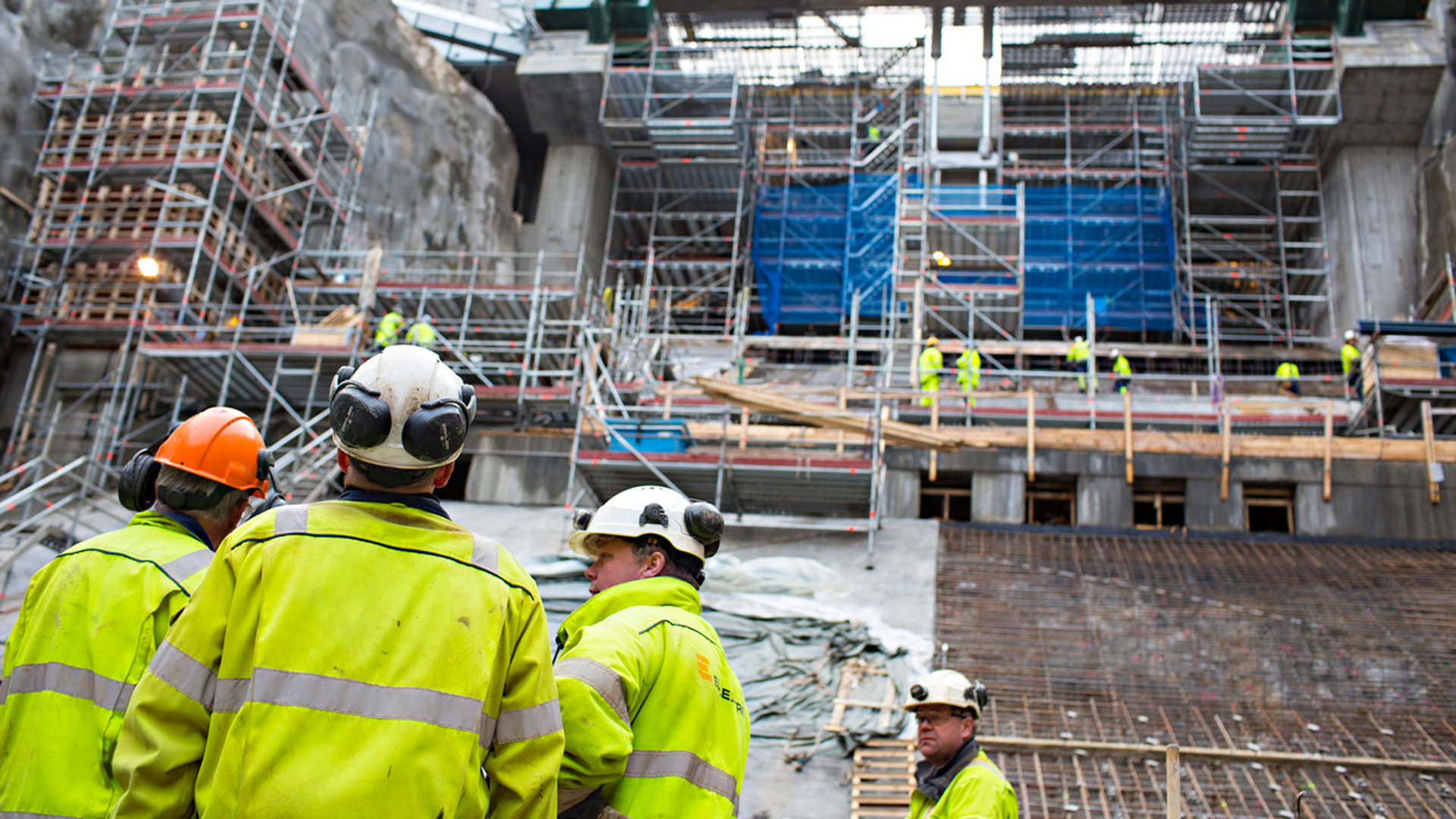 På Bergeforsens kraftværk kunne effekten øges med 29 MW efter en ny afgørelse fra den svenske vanddomstol.
Et andet tiltag er at forkorte nedlukningstiderne i forbindelse med vedligeholdelses- og investeringsforanstaltninger.
"Ved at følge aggregaterne på uge- og månedsbasis kan vi sammenligne med tidligere års gennemsnit og umiddelbart se vores forbedringer over tid," siger Tord Eriksson.
Flere udestående tiltag
"Nu arbejder vi på at øge den tilgængelige effekt fra vores vandkraftværker med 600 MW inden 2023. De tiltag, der har været nemme at gennemføre, har vi allerede sat hak ved, dvs. vi har plukket de lavthængende frugter. Nu mangler der kun de mere komplicerede tiltag, hvilket indebærer, at det kommer til at tage relativt længere tid at nå de sidste megawatt, i forhold til den tid det tog at nå dertil, hvor vi er i dag," siger Tord Eriksson.
Eksempel på tiltag på vandkraftværker
Ångermanelv
Stalon - Udskiftning af kredsløbsafbryder og strømskinner: +15 MW
Lasele og Långbjörn - Ny afgørelse fra vanddomstolen gav grønt lys til øget vandafledning til kraftværkerne: +27 MW
Umeelv
Stornorrfors - Ny transformator: +15 MW
Luleelv
Laxede - Fornyelse: +13 MW
Indalselv
Bergeforsen - Ny afgørelse fra vanddomstolen gav grønt lys til øget vandafledning gennem kraftværket: +29 MW
Stadsforsen - Reparation af et mekanisk låst løbehjul: +6 MW
Flere fakta
600 MW svarer til middeleffekten af 260.000 husstandes elforbrug.
Vattenfall ejer over 100 vandkraftværker i Sverige med en samlet effekt på 8 700 MW.