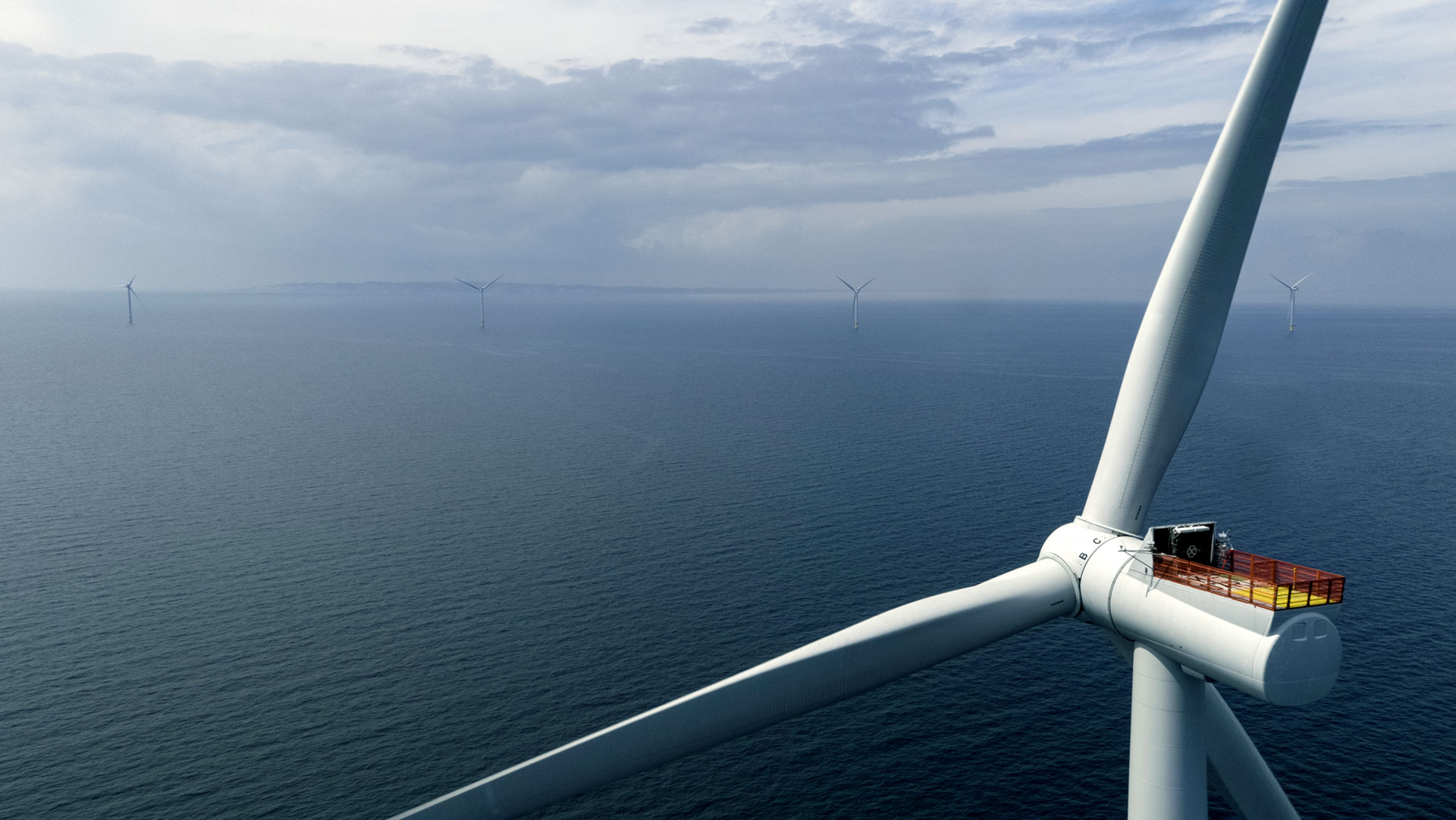 Vattenfall er, sammen med partnerne wpd og BlueFloat Energy, blevet prækvalificeret til det kommende udbud om 250 MW havvind fra flydende havmøller ud for den sydlige del af den franske region Bretagne.
Den 15. september offentliggjorde den franske regering listen over prækvalificerede kandidater til det kommende udbud om opførelse af havmøller ud for den sydlige del af Bretagne. Det er det første udbud om flydende havmøller i Frankrig. Vattenfall er, sammen med den franske udvikler wpd og BlueFloat Energy, som er en af pionererne inden for flydende havmølleparker, på listen over udvalgte kandidater, der går videre til næste fase af udbudsprocessen sammen med ni andre kandidater.
"Frankrig er et af de førende lande inden for udvikling af kommercielle flydende havmølleparker i Europa. Kort efter indsendelsen af vores bud på Scotwind-leasingrunden kunne vi med glæde konstatere, at vi er udvalgt til at deltage i udbuddet om flydende havmøller i det sydlige Bretagne, så vi kan få mulighed for at bidrage til Frankrigs målsætning om at sætte ekstra fart på indførelsen af en omkostningsmæssigt konkurrencedygtig havvindindustri, der også giver fordele til lokalsamfundet. Det passer perfekt ind i Vattenfalls ambition om at gøre det muligt at leve fossilfrit inden for én generation," udtaler Catrin Jung, Vattenfalls Head of Business Unit Offshore.
Offentliggørelsen i dag kommer, efter den franske regering den 30. april 2021 lancerede den femte udbudsrunde for havvind, der blev vedtaget efter en offentlig høring, hvor man udpegede et område på 130 km2 ud for den sydlige del af Bretagne som den fremtidige placering af en flydende havmøllepark. Projektet forventes at blive endeligt tildelt ved udgangen af 2022.
Flydeteknologien gør det muligt at opføre havmølleparker på større havdybder (>50-60 meter). Det åbner op for yderligere muligheder for at øge den installerede effekt fra havmøller over hele verden for at støtte de forskellige lande i dekarboniseringen af deres energimix.
I Frankrig er fire statsstøttede pilotprojekter på omkring 30 MW hver med flydende havmøller i øjeblikket under udvikling; et i den sydlige del af Bretagne og tre i Middelhavet, til en tarif på 240 €/MWh. Under forudsætning af, at kommende teknologisk udvikling, opskalering og industrialisering leverer de beregnede omkostningsbesparelser, der vil reducere tariffen, kan flydende havmølleparker komme til at udgøre en betydelig andel af den installerede effekt fra havmøller frem mod 2040, også i Frankrig.
Baggrund:
Vattenfall er en førende udvikler af land- og havbaserede vindmølleparker og har 12 havmølleparker i drift i fem europæiske lande samt to havmølleparker under opførelse, herunder verdens første projekt uden statsstøtte, en idriftsat kapacitet på 3,5 GW og over 4 GW under udvikling. De vigtigste markeder for Business Area Wind er Sverige, Danmark, Tyskland, Storbritannien, Holland og Frankrig.
Vattenfall har haft aktiviteter i Frankrig i 20 år inden for detailhandel, først for erhvervskunder, og siden 2018 har virksomheden udvidet aktiviteterne til også at omfatte privatkundesegmentet. Vattenfalls ambition er at udvikle egenproduktion af vedvarende energi i Frankrig inden 2030, især baseret på havvind.