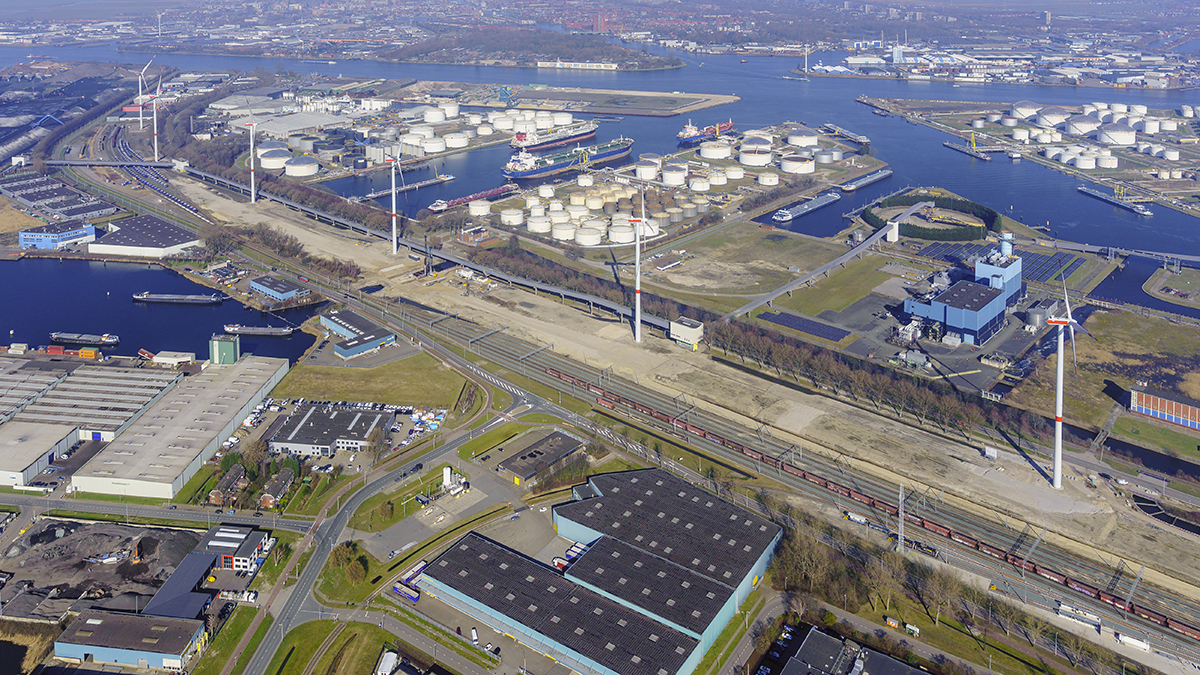 De bouw van Windpark Nieuwe Hemweg heeft veel minder gevolgen voor het milieu dan vooraf was verwacht. Tijdens de inkoop van de zogeheten Balance of Plant werd leveranciers gevraagd om te komen met suggesties om duurzamer te bouwen. Daardoor kon de impact met een kwart worden beperkt.
Bij de bouw van het windpark maakte Vattenfall voor het eerst gebruik van de milieukostenindicator (MKI)-methode. Bij die methode wordt per bouwmateriaal een score toegekend voor de schade die gedurende de gehele levenscyclus van een project wordt veroorzaakt. Denk daarbij aan zaken als klimaatverandering, toxiciteit, verzuring en uitputting van grondstoffen die wordt veroorzaakt vanaf de grondstoffenwinning tot en met de afdanking. Door de scores van alle onderdelen op te tellen ontstaat een eindbedrag van de verwachte kosten om schadelijke milieueffecten ongedaan te maken.
De methode werd ingezet bij de bouw van de zogeheten Balance of Plant. Dat zijn alle onderdelen van een windpark, behalve de windturbines zelf. Bijvoorbeeld de wegen die aangelegd moeten worden, de kabels en het grondwerk, de bouw van de kraanopstelplaatsen en de funderingen van de turbines. De MKI-scores werden gehaald uit de Nederlandse Milieu Database, waarin voor veel bouwmaterialen de milieu-impact is opgenomen.
Annemarie Kerkhof, Senior Environment & Sustainability Specialist bij Vattenfall: "Door te werken met deze geharmoniseerde aanpak kunnen we alle leveranciers op dezelfde manier uitvragen, niet alleen op prijs, maar ook op duurzaamheid. Dat helpt ons om de impact van de oplossingen die ze aanbieden op een eerlijke manier te vergelijken."
Elke gecontracteerde aannemer leverde naast de MKI-waarde voor hun product ook een lijst aan met vijf maatregelen die de meeste reductie gingen opleveren. Sommige maatregelen richtten zich op het verminderen van de benodigde hoeveelheid materiaal, andere suggesties gingen over beperking van milieu-impact (uitgedrukt in MKI-waarde) van het gebruikte materiaal. "Denk daarbij bijvoorbeeld aan een ander type beton dat duurzamer is dan het beton dat wij hadden voorgeschreven, of hergebruik van zand en fundatiemateriaal", aldus Annemarie Kerkhof.
Arthur Besse, Head of Procurement Wind Onshore: "De positieve resultaten die behaald zijn bij de Nieuwe Hemweg laten zien dat de Nederlandse markt klaar is voor duurzame inkoop. Deze methode geef ons een mooie kans om kosten en duurzaamheid goed met elkaar te combineren en we zullen het vaker gaan inzetten, zowel in Nederland als daarbuiten."
Nederland is het enige land waar Vattenfall met de MKI-methode werkt. Dat komt omdat de onderliggende rekenregels zijn opgesteld voor de Nederlandse markt. In andere landen waar Vattenfall actief is zijn nog geen vergelijkbare breedgedragen methoden en tools beschikbaar. Het bedrijf zoekt nu naar alternatieven om ook in die andere landen duurzaamheid zwaarder te laten meewegen bij de inkoop van haar projecten.