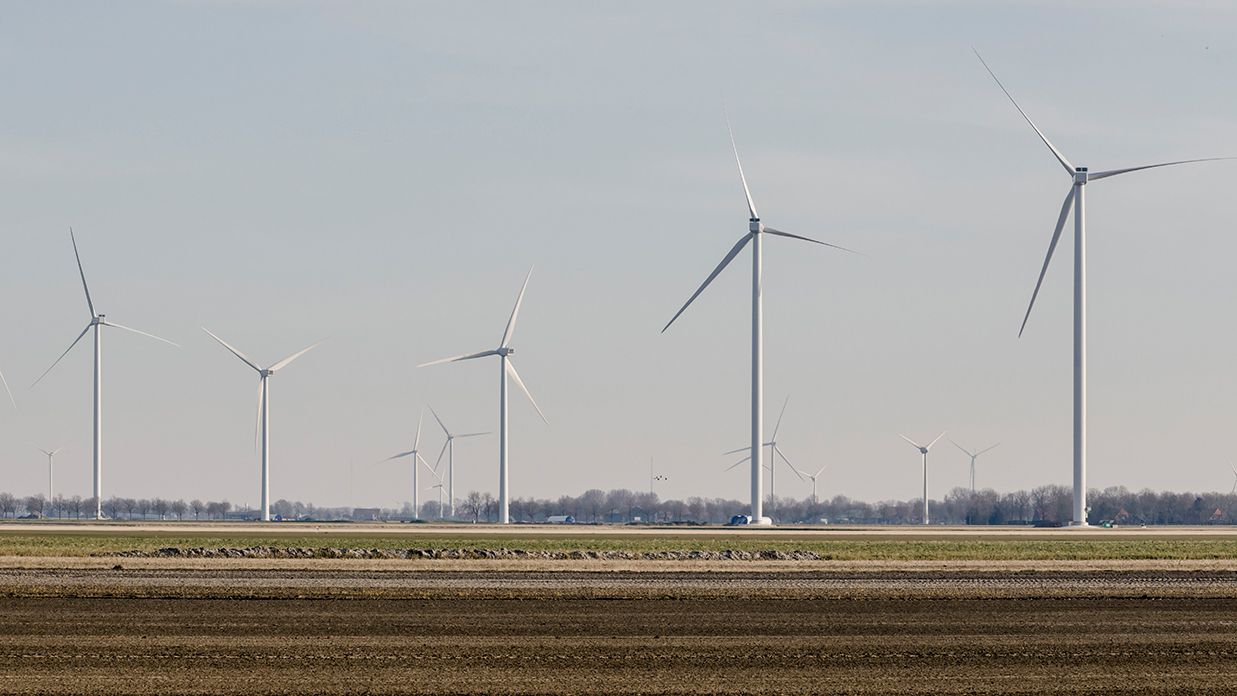 Windfonds Wieringermeer steunt maatschappelijke projecten met € 75.000
Het Windfonds van Windpark Wieringermeer heeft voor het tweede achtereenvolgende jaar een bedrag van
€ 75.000 beschikbaar gesteld voor projecten en initiatieven die een algemeen maatschappelijk doel dienen en/of de duurzaamheid in de Wieringermeer bevorderen. Dit jaar worden met het geld onder andere een nieuw pannaveld aangelegd en een rolstoel e-bike aangeschaft.
Het Windfonds is opgericht door de initiatiefnemers van Windpark Wieringermeer om lokale initiatieven te ondersteunen en stimuleren, en om inwoners van de Wieringermeer en omstreken te laten profiteren van de opbrengst van het windpark. "Een aanvraag indienen is laagdrempelig, zodat bewoners met een goed idee niet afgeschrikt worden door veel papierwerk. Dit jaar hebben maar liefst 37 verenigingen en andere lokale initiatieven voor 1 maart 2021 een aanvraag ingediend", aldus Hans Esselink, voorzitter van het Windfonds. "Op basis van een aantal wegingsfactoren hebben we 15 initiatieven geselecteerd voor financiële ondersteuning. Een van de wegingsfactoren was versterking van de vitaliteit en sociale samenhang van het gebied voor zowel de bevolking als de bewoners."
De beoordelingscriteria bij de toekenning van de bedragen worden elk jaar vastgelegd door een delegatie van omwonenden van het windpark. Dit jaar was het thema 'verbinding', omdat het voor veel mensen door corona een moeilijke en soms eenzame tijd was. Van twee beloonde projecten vertellen de deelnemers hoe zij dit thema invulden.
Pannaveld voor iedereen
Bram de Putter woont in Slootdorp, in het hart van de Wieringermeer, en is de initiatiefnemer van een pannaveld. Een klein voetbalveld waar trucs en de tegenstander met de bal door de benen spelen (panna!) belangrijker zijn dan doelpunten maken. "Op het oude trainingsveld van onze voetbalvereniging gaan ze een nieuwe brede school bouwen", vertelt hij. "Onze vereniging werkt hier belangeloos aan mee, omdat de bouw nieuwe kansen biedt op samenwerken en verbinden." Het veldje is namelijk niet alleen bedoeld voor de leden van de voetbalvereniging, maar ook voor schoolkinderen die er in de pauze en na schooltijd kunnen spelen en voor de kinderen uit de buurt die er lekker een balletje kunnen trappen. "Natuurlijk biedt zo'n plek van verbinding ook een goede bodem om lid te worden van onze voetbalvereniging", aldus een trotse Bram de Putter die heel dankbaar is dat zijn voorstel door het Windfonds gehonoreerd is.
We doen het samen, fietsen voor de wind
In haar werk in de thuiszorg ziet Mary van Langerak dat er veel eenzaamheid is onder mensen die mobiel beperkt zijn. De groep ouderen in de Wieringermeer groeit, het echt in contact komen met hun medemensen is vaak lastig en corona vergroot hun eenzaamheid ook nog eens. "Mijn wens is het inzetten van een rolstoel e-bike, een fiets met een bak ervoor waar een rolstoel op kan staan, zodat al deze mensen samen met een maatje toch naar buiten kunnen", vertelt Mary van Langerak. "Wat voor ons vanzelfsprekende activiteiten zijn – kijken of de boeren al een het rooien zijn of bij de kinderen op de koffie – is voor hen vaak lastig. Ook spreek ik vaak mensen die wel vrijwilligerswerk willen doen, maar nog niet goed weten wat. Als ik hen vertel over mijn idee, worden ze enthousiast en laten ze weten best met iemand een rondje te willen fietsen of samen even boodschappen te doen met de rolstoel e-bike. Zo leg ik de verbinding tussen de mobiel beperkte mensen en de vrijwilligers. En ik zeg tegen iedereen: je mag er zijn, we gaan het samen doen!"
"Mooie initiatieven"
Erik van Norren, Community Stakeholder Manager bij Vattenfall: "De verhalen van Bram en Mary vertellen precies waar de windfondsen voor bedoeld zijn: mooie initiatieven in de omgeving van een windpark mogelijk maken. Zo kan Vattenfall inwoners rondom onze parken ook daadwerkelijk mee laten profiteren. Gaaf dat er nu ook projecten door en voor inwoners worden gerealiseerd."
Overleg met bewoners
Bij elk windpark dat Vattenfall bouwt, kijken wij hoe de omgeving mee kan profiteren. Dat doen we in overleg met bewoners. Vaak rolt daar een fonds uit, maar ook andere regelingen en initiatieven zijn mogelijk. Soms worden bewoners zelfs (deels) eigenaar van een van de turbines.
Een overzicht van alle aanvragen die door het Windfonds van Windpark Wieringermeer zijn toegekend, is te vinden op de website van het windpark.
Fotobijschrift: Windpark Wieringermeer. Foto: Jorrit Lousberg