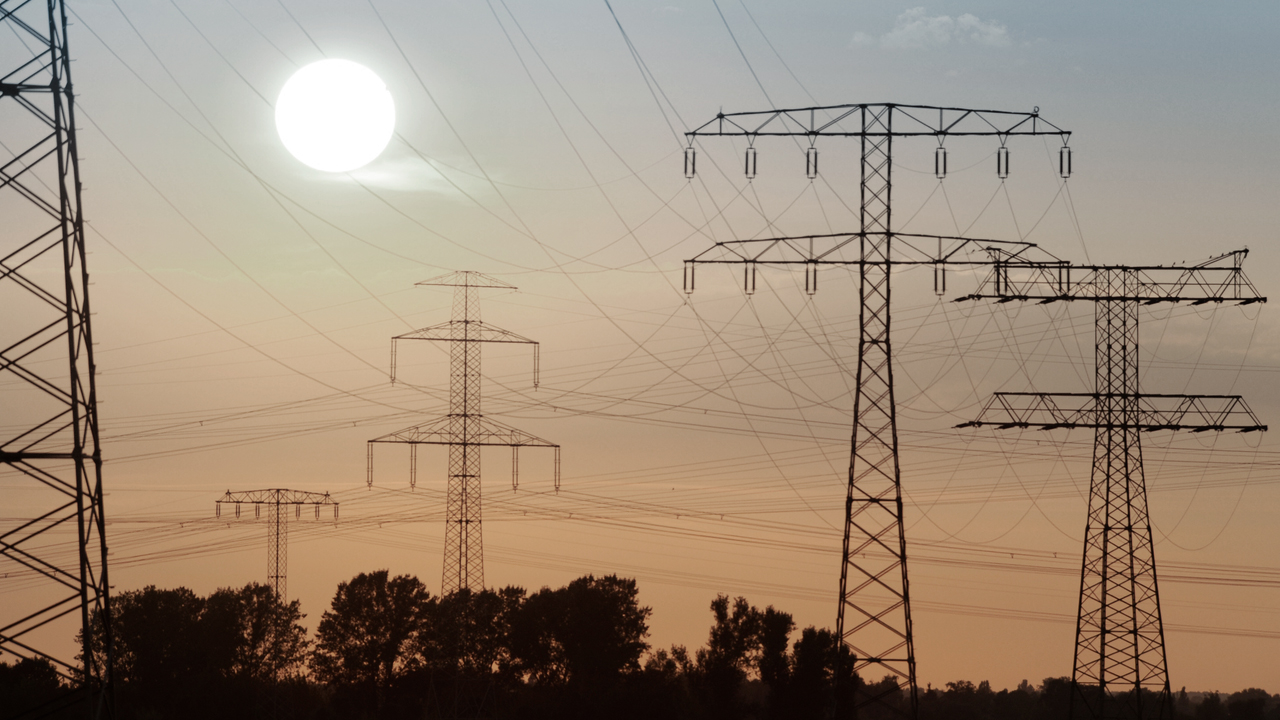 Routekaart Elektrificatie wijst weg naar duurzame industrie
Elektrificatie – het vervangen van fossiele brandstoffen door de inzet van elektriciteit – is dé weg om de Nederlandse industrie te verduurzamen. Marnix van Alphen, senior regulatory advisor bij Vattenfall, licht toe wat de rol van de Routekaart Elektrificatie hierbij is. De Routekaart is donderdag 14 oktober aangeboden aan Sandor Gaastra, directeur-generaal klimaat en energie bij het ministerie van Economische Zaken en Klimaat.
Hoe is de Routekaart Elektrificatie tot stand gekomen?
"De Routekaart Elektrificatie is ontwikkeld door TKI Energie en Industrie in opdracht van het ministerie van Economische Zaken en Klimaat. Begeleiding heeft plaatsgevonden vanuit de werkgroep Power-to-Industry, die in opdracht van de uitvoeringstafels Industrie en Elektriciteit onder het Klimaatakkoord regelmatig bijeenkomt. De Routekaart brengt in kaart wat het potentieel voor elektrificatie binnen de Nederlandse industrie richting 2030 en 2050 is en wat er nodig is om dat potentieel te realiseren.
Nederland heeft daarmee een unieke kans om voorop te lopen, maar dat vereist een intensieve samenwerking van alle spelers in de keten en de overheid speelt daarbij een belangrijke rol als initiator en regisseur."
Wat maakt dat elektrificatie zo'n interessant proces is op weg naar een duurzame samenleving?
"Elektrificatie kan snel helpen om de uitstoot van broeikasgassen te beperken én ervoor zorgen dat we uiteindelijk geen fossiele brandstoffen meer nodig hebben. Daarbij maken we onderscheid tussen directe elektrificatie en indirecte elektrificatie. Bij directe elektrificatie worden fossiele brandstoffen direct vervangen door elektriciteit, bijvoorbeeld als een gasketel wordt vervangen door een elektrische boiler of warmtepomp. Bij indirecte elektrificatie worden fossiele brandstoffen vervangen door groene waterstof, waarbij die waterstof wordt geproduceerd met hernieuwbare elektriciteit, vandaar 'indirecte' elektrificatie", aldus Marnix. "Directe elektrificatie is zeer interessant voor bijvoorbeeld het verduurzamen van industriële processen, personenvervoer en voor het verwarmen van woningen die voldoende goed zijn geïsoleerd. Directe elektrificatie is echter niet voor alles een oplossing, daarom is ook het gebruik van fossielvrije waterstof belangrijk. Voor de industrie is zowel directe als indirecte elektrificatie nodig; elektrificatie is voor de industrie de meest duurzame manier om emissies te reduceren op weg naar volledige klimaatneutrale processen in 2050."
Welke rol speelt Vattenfall in het elektrificatieproces?
"Vattenfall wil partnerships aangaan met industriële bedrijven om fossielvrij leven mogelijk te maken. Wij produceren op grote schaal de hernieuwbare elektriciteit die nodig is voor het verduurzamen van de elektrificatie van de industrie. Daarnaast werken wij aan de ontwikkeling van elektrolyseprojecten, zowel op land als op zee, waarbij met elektriciteit uit windturbines of zonnepanelen water gesplitst wordt in zuurstof en waterstof.
Meer vraag naar elektriciteit leidt tot een grotere behoefte aan hernieuwbare elektriciteitsproductie, dus het is belangrijk dat de overheid op korte termijn haar beleidsdoelen vaststelt zodat we weten waar we aan toe zijn. De Routekaart Elektrificatie stelt minimaal 30 TWh aan elektrificatie in de industrie voor in 2030 en dat vindt Vattenfall een positieve ontwikkeling."
Wat hebben we nodig om die doelen te halen?
"We kunnen de doelen alleen halen als de overheid de elektrificatie voldoende stimuleert door belangrijke barrières weg te nemen en door voldoende financiële ondersteuning. Op projectniveau is het bijvoorbeeld belangrijk dat gegarandeerd wordt dat zo veel mogelijk hernieuwbare elektriciteit gebruikt wordt voor elektrificatie. Dat kan door de industrie te stimuleren stroomafnameovereenkomsten af te sluiten met hernieuwbare opwek, bijvoorbeeld als voorwaarde voor subsidie voor elektrificatie."
Kun je een aantal belangrijke punten noemen uit de Routekaart?
"Er springen wat mij betreft vier punten uit. Allereerst moet de overheid heldere beleidsdoelen formuleren en de instrumenten hiervoor passend maken voor de industriële elektrificatie.
Daarnaast is een nationaal borgingsmechanisme voor gelijkmatige groei van industrieel gebruik en CO2-vrije opwek nodig om CO2-emissies te reduceren via elektrificatie. Tot 2030 is er nog veel potentieel voor flexibele vraag die kan aansluiten bij het aanbod van wind- en zonne-energie. Daarna zal een groeiende behoefte aan stuurbaar CO2-vrij productievermogen ontstaan, zoals gascentrales op schone waterstof.
Als derde zijn tot 2030 de versnelde ontwikkeling van de elektriciteitsinfrastructuur en de ontwikkeling van infrastructuur voor waterstof essentieel, zowel op land als op zee.
Tot slot zijn innovatie, opschaling en verlaging van risico's en kosten essentiële onderdelen van de route naar de benodigde schaal van elektrificatie. Dit vereist een programmatische aanpak van innovaties, kennisuitwisseling tussen bedrijven en het opleiden van voldoende technisch gekwalificeerde mensen."
Dat zijn heel wat plannen die voor 2030 uitgevoerd moeten worden ...
"Dat klopt. Wij vinden het daarom vooral belangrijk om haast te maken met het in gang zetten van de stappen die nodig zijn om de toepassingen van elektrificatie in de industrie te laten groeien. De oproep van de Klimaatakkoord-werkgroep Power-2-Industry benoemt ook al een groot deel van de punten uit de Routekaart: stel beleidsdoelen, versterk de businesscase, koppel elektrificatie van de industrie aan verhoging van de opwek van groene stroom, realiseer tijdig infrastructuur en voer effectief innovatiebeleid. Vattenfall participeert in deze werkgroep en onderschrijft deze oproep ook volledig."
Lees ook:
Oproep Elektrificatie in de Industrie
Stuurgroep adviseert 45 TWh extra hernieuwbare-elektriciteitsproductie voor verduurzaming industrie - Vattenfall NL