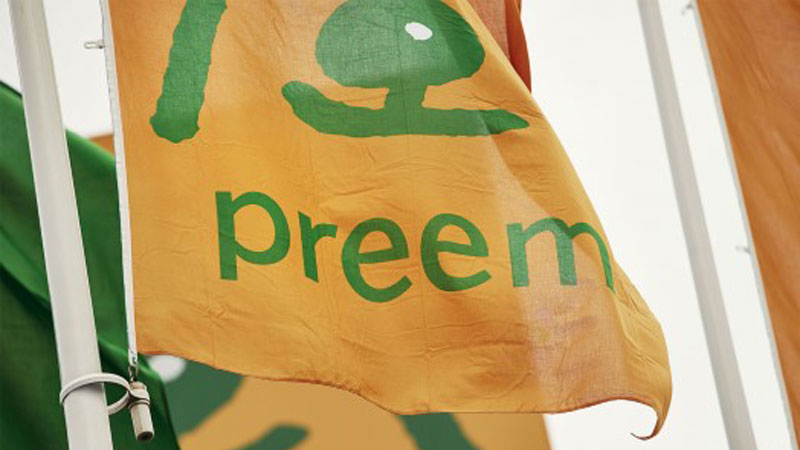 Vattenfall en Preem bekijken grootschalige productie van fossielvrije waterstof
De samenwerking tussen Vattenfall en het Zweedse brandstofbedrijf Preem gaat de volgende fase in, met als doel fossielvrije waterstof te produceren om biobrandstoffen te kunnen maken. Momenteel wordt de bouw van een grootschalige productiefaciliteit in de raffinaderij in Lysekil, Zweden, bekeken.
Wil Zweden haar klimaatdoelstelling bereiken om de CO2-uitstoot van de transportsector tegen 2030 met 70% te verminderen, dan moet de productie van hernieuwbare brandstoffen drastisch toenemen. Om dit doel te bereiken heeft het bestaande wagenpark meer elektriciteit en brandstof nodig.
Preem, de grootste brandstofproducent van Zweden, speelt een belangrijke rol in de omschakeling naar meer duurzame brandstof. Vattenfall, de grootste elektriciteitsproducent van Zweden, wil haar klanten en de samenleving helpen de uitstoot van broeikasgassen terug te dringen en een fossielvrij leven binnen één generatie mogelijk maken. De productie van fossielvrije waterstof via elektrolyse is slechts een van de oplossingen die worden onderzocht om de uitstoot van de raffinaderijen van Preem te verminderen.
Preems doel om tegen 2030 5 miljoen m3 biobrandstof te produceren kan de uitstoot van de transportsector met tot wel 12,5 miljoen ton koolstofdioxide terugdringen, wat overeenkomt met ongeveer 20% van de totale Zweedse uitstoot. Deze productieverschuiving vereist wel een aanzienlijke voorraad waterstof.
Daarom gaan Vattenfall en Preem nu bekijken of er via grootschalige waterelektrolyse genoeg fossielvrije waterstof kan worden verkregen om aan de vraag van Preem te voldoen. Het onderzoek, dat tegen deze zomer zou worden afgerond, neemt niet alleen de productie van waterstof onder de loep, maar ook de toekomstige levering van elektriciteit aan de raffinaderij. Als het onderzoek op een positief resultaat uitdraait, kan de volgende stap zijn om de bouw van de eerste elektrolysefaciliteit aan de Lysekil-raffinaderij te plannen, goed voor zo'n 200-500 MW.
"Een verhoogde productie van biobrandstof is een van de hoekstenen van Preems algemene bedrijfsstrategie op de lange termijn. Tegelijkertijd werken we hard aan het terugdringen van de productie-uitstoot. Investeren in fossielvrije waterstof kan mogelijkheden creëren om meer biobrandstof te produceren en tegelijkertijd de uitstoot in onze raffinaderijen te verminderen", zegt Peter Abrahamsson, Head of Sustainable Development bij Preem.
"We zijn heel blij met onze samenwerking en kijken ernaar uit de volgende stap te zetten met Preem. Fossielvrij transport is een van de belangrijkste aandachtsgebieden als Zweden haar CO2-uitstoot met een derde wil terugbrengen. Als we een fossielvrije samenleving willen uitbouwen, zullen samenwerking en elektrificatie via fossielvrije waterstof daarbij essentieel zijn", zegt Andreas Regnell, Head of Strategy bij Vattenfall.