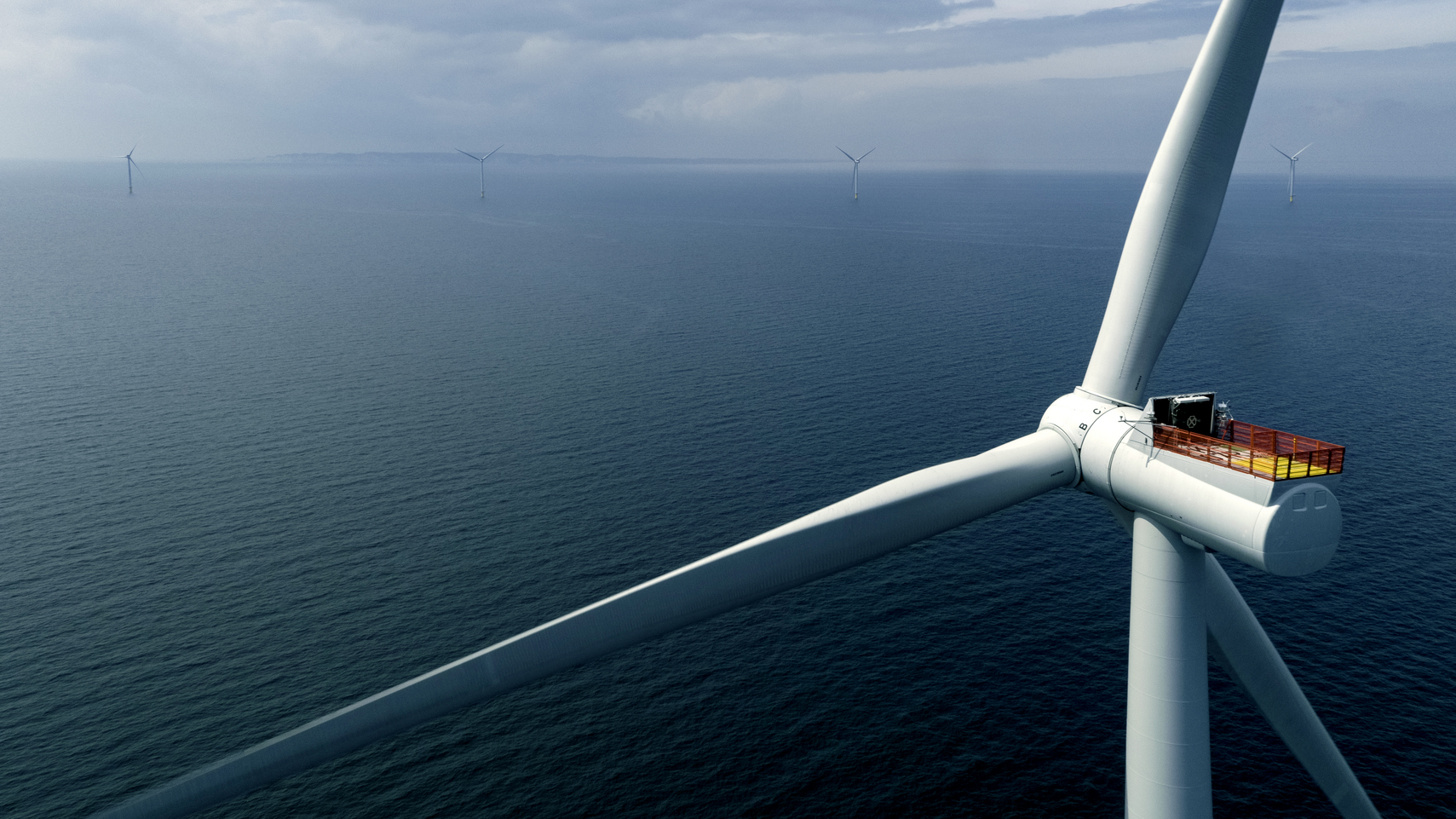 Vattenfall zet zich in voor recycling van alle windturbinebladen per 2030
Vattenfall heeft ambitieuze doelen gesteld voor hoe om te gaan met windturbinebladen die het einde van de levensduur hebben bereikt. Zo zal het energiebedrijf de komende tien jaar actief werken aan het verhogen van de recyclingsgraad van windturbinecomponenten.
Vattenfalls ambitie is om fossielvrij leven binnen één generatie mogelijk te maken. Een aanzienlijke groei in windenergie is een belangrijk onderdeel om dit te realiseren. Om ervoor te zorgen dat dit op een duurzame manier gebeurt, richt Vattenfall zich sterk op het verkleinen van milieueffecten en het verantwoord omgaan met alle hulpbronnen. Daarom heeft Vattenfall verschillende doelen gesteld voor hoe om te gaan met windturbinebladen die het einde van de levensduur hebben bereikt:
Per 2025 wordt 50 procent van de turbinebladen gerecycled.
Per 2030 wordt 100 procent van de turbinebladen gerecycled.
Een direct besluit voor een stortverbod voor ontmantelde windturbinebladen uit de eigen windparken en de verplichting om 100 procent van deze bladen opnieuw te gebruiken, te recyclen of te herstellen. In Nederland is hier geen sprake van, maar Vattenfall vindt het belangrijk om ervoor te zorgen dat dit ook niet zal gebeuren.
"Het bereiken van 100 procent recycling is een gezamenlijke inspanning waarbij alle stakeholders moeten samenwerken. Vattenfall wil hier een belangrijke bijdrage aan leveren. Terwijl de windsector blijft groeien om overal ter wereld duurzame energie te leveren zet Vattenfall zich in voor het bevorderen van een circulaire economie die de milieueffecten tijdens de gehele levensduur van het product verkleint", zegt Helene Biström, Head of Business Area Wind.
Om turbinebladen volledig te kunnen recyclen, spelen factoren zoals technische ontwikkeling, beleidsondersteuning en stimuleringsmaatregelen van overheden een cruciale rol. Om de sector te stimuleren tot een duurzame oplossing voor turbinebladen die aan het einde van de levensduur zijn, zal Vattenfall zijn betrokkenheid blijven vergroten bij gesprekken binnen de sector, zowel op nationaal als op EU-niveau.
"Het realiseren van 50 procent recycling in 2025 en 100 procent in 2030 vormt een grote uitdaging. Er bestaan op dit moment geen grootschalige oplossingen om deze uitdagingen aan te gaan en er zijn aanzienlijke inspanningen nodig om dit langetermijndoel te bereiken. Daarom gaan we ons bezighouden met onderzoeken en initiatieven die verdere technologische innovatie en het testen van meer geavanceerde recyclingtechnologieën stimuleren", aldus Eva Philipp, Head of Environment and Sustainability Business Area Wind.
Om de ambitieuze doelstelling te realiseren ondersteunt Vattenfall onder andere onderzoek naar materiaalrecycling van composietafval en bevordert ze het gebruik van gerecycled composietmateriaal in nieuwe producten. Verder komt er een langetermijnaanpak voor alle aspecten van de circulaire economie, zoals het ondersteunen van de recyclebaarheid van turbinebladen via design, en daarmee het verhogen van de waarde van het gerecyclede materiaal aan het einde van de levensduur.