Elva viktiga energiseminarier arrangeras under politikerveckan på Gotland.
Vattenfall arrangerar även i år en rad seminarier under Almedalsveckan med inriktning på framtidens viktiga energifrågor och ett fossilfritt Vattenfall och Sverige. Seminarierna hålls under måndagen, tisdagen och onsdagen den 2 till 4 juli.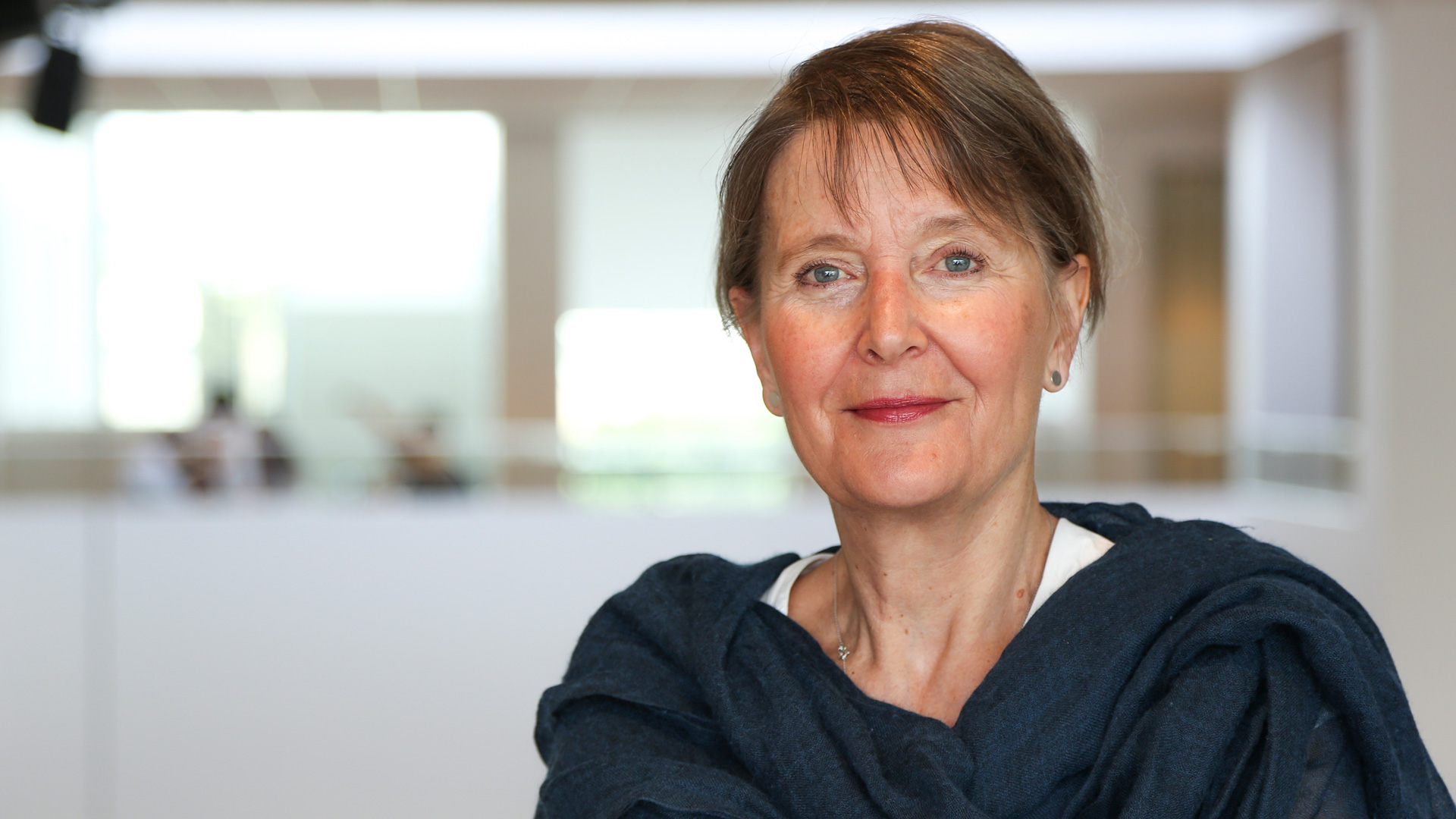 Cecilia Hellner, chef för Public and Regulatory Affairs i Sverige, som är ansvarig för Vattenfalls arrangemang i Almedalen.
– Vi vill visa att vi driver den svenska energiagendan, att vi är offensiva och tar initiativ och att vi menar allvar när vi säger att vi ska bli fossilfria inom en generation. Vi vill diskutera vad som krävs för att Sverige ska klara att bli klimatneutralt till 2045, både här och nu och i det längre perspektivet, säger Cecilia Hellner, chef för Public and Regulatory Affairs i Sverige, som är ansvarig för Vattenfalls arrangemang i Almedalen.
Vid seminarierna kommer en rad beslutsfattare, ministrar, politiker, företagsledare och experter att medverka på scenen.
– I Almedalen är det dragkamp om att få de här personerna till olika seminarier under veckan, särskilt under ett valår som detta, så vi är mycket glada och stolta över att de väljer att komma till oss i Energihuset, säger hon.
Fler företag till Sverige
Sverige har jämfört med andra länder lågt elpris, god tillgång till förnybar el, stabila politiska förhållanden och ett gott innovationsklimat. Tisdagseftermiddagens seminarium tar upp frågan om hur landet ska kunna utnyttja dessa unika förutsättningar för att attrahera internationell elintensiv industri att etablera sig här.
– Vi behöver få fler företag till Sverige. Vi har en koldioxidfri elproduktion och kan vi locka hit fler företag som vill utnyttja det här för att producera klimatsmarta lösningar blir det fantastiskt bra. Det kommer att bli ett mycket spännande seminarium med har en lång rad spännande gäster i panelen, allt ifrån näringsministern Mikael Damberg till representanter för industrin.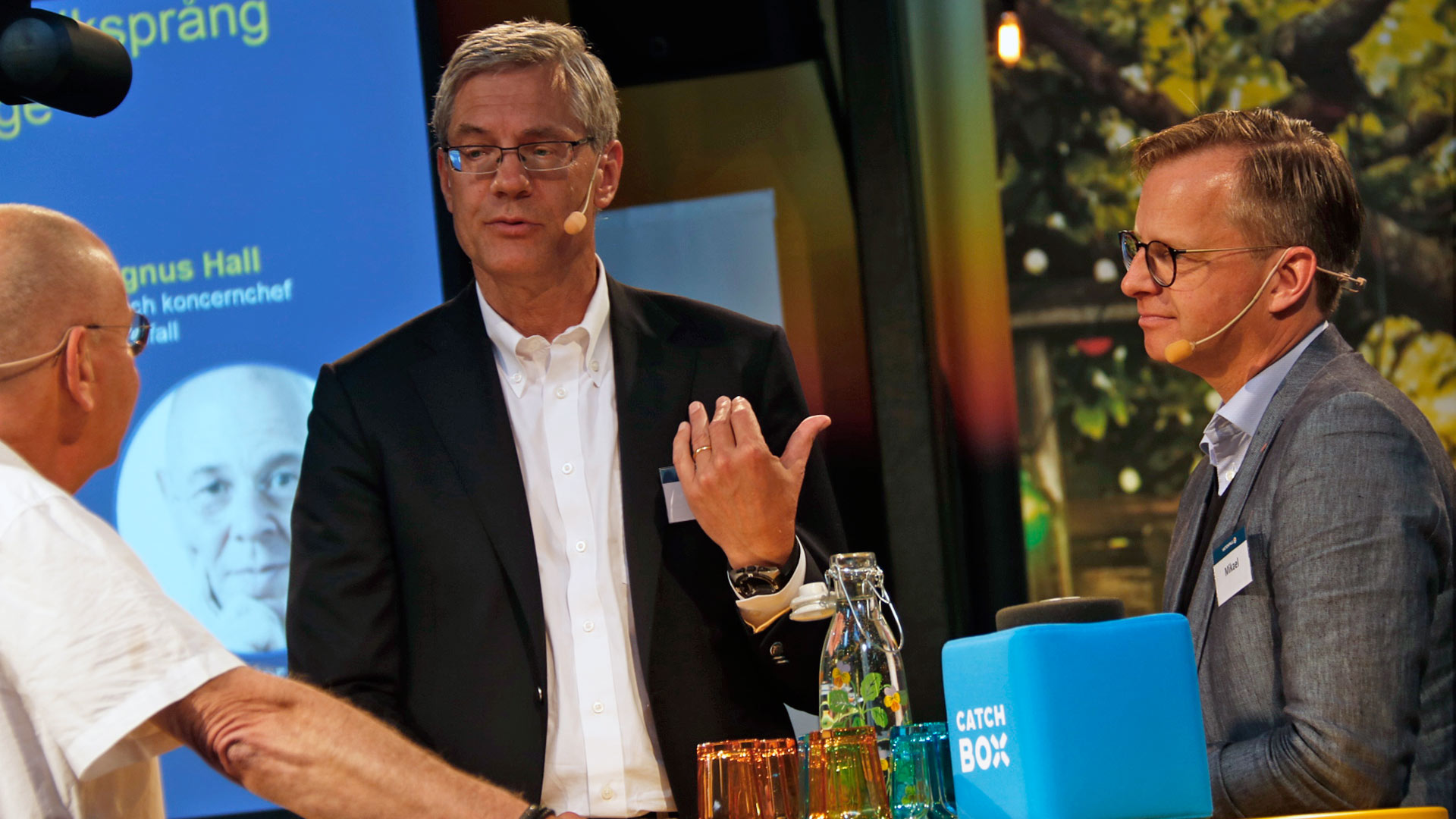 Vattenfalls vd och koncernchef Magnus Hall och näringsminister Mikael Damberg på ett seminarium under Almedalsveckan 2017.
Skidlandslaget lever klimatsmart
Ett annorlunda seminarium mätt med Vattenfallmått äger rum på tisdagen och kallas "Snö eller tö? Lev smart för klimatet". Ämnet är hur man som individ kan leva klimatsmartare. Bland deltagarna finns representanter för svenska skidlandslaget som på eget initiativ har startat ett arbete för att se hur de själva kan utöva sin sport på ett mer klimatsmart sätt.
Något för själen
På onsdagsmorgonen hålls ytterligare ett annat slags diskussion. Då handlar det återigen om tillväxt, fast på ett personligt och själsligt plan när Vattenfalls vd Magnus Hall möter ärkebiskop Antje Jackelén i ett samtal som leds av journalisten Willy Silberstein.
– Det ska bli oerhört spännande. Min förhoppning är att besökarna ska känna sig upplyfta av samtalet och få en paus från den karusell av intryck som Almedalsveckan är annars. Personligen är jag väldigt spänd på vad Magnus Hall ska prata om, säger Cecilia Hellner.
Programmet i korthet
Måndag 2 juli
10.00: Fossilfria inom en generation – hur går det?
11.15: Andas ren stadsluft – bland bilar och bussar
12.30: Staten + kapitalet = fossilfritt
Tisdag 3 juli
09.15: Artificiell Intelligens – lättare liv men svårare val
10.30: Snö eller tö? Lev smart för klimatet
15.00: Så blir Sverige Europas hetaste industriland
Onsdag 4 juli
08.30: Äkta tillväxt – i din egen själ
10.00: Elmarknaden – vem bryr sig?
11.30: Är sopor sopor?
13.00: El 24/7 – vad får det kosta?
14.00: Solenergin får inte gå i moln
Alla seminarier hålls i Energihuset på Mellangatan 9, bakom Donners hotell.
Se hela programmet på vattenfall.se/almedalen