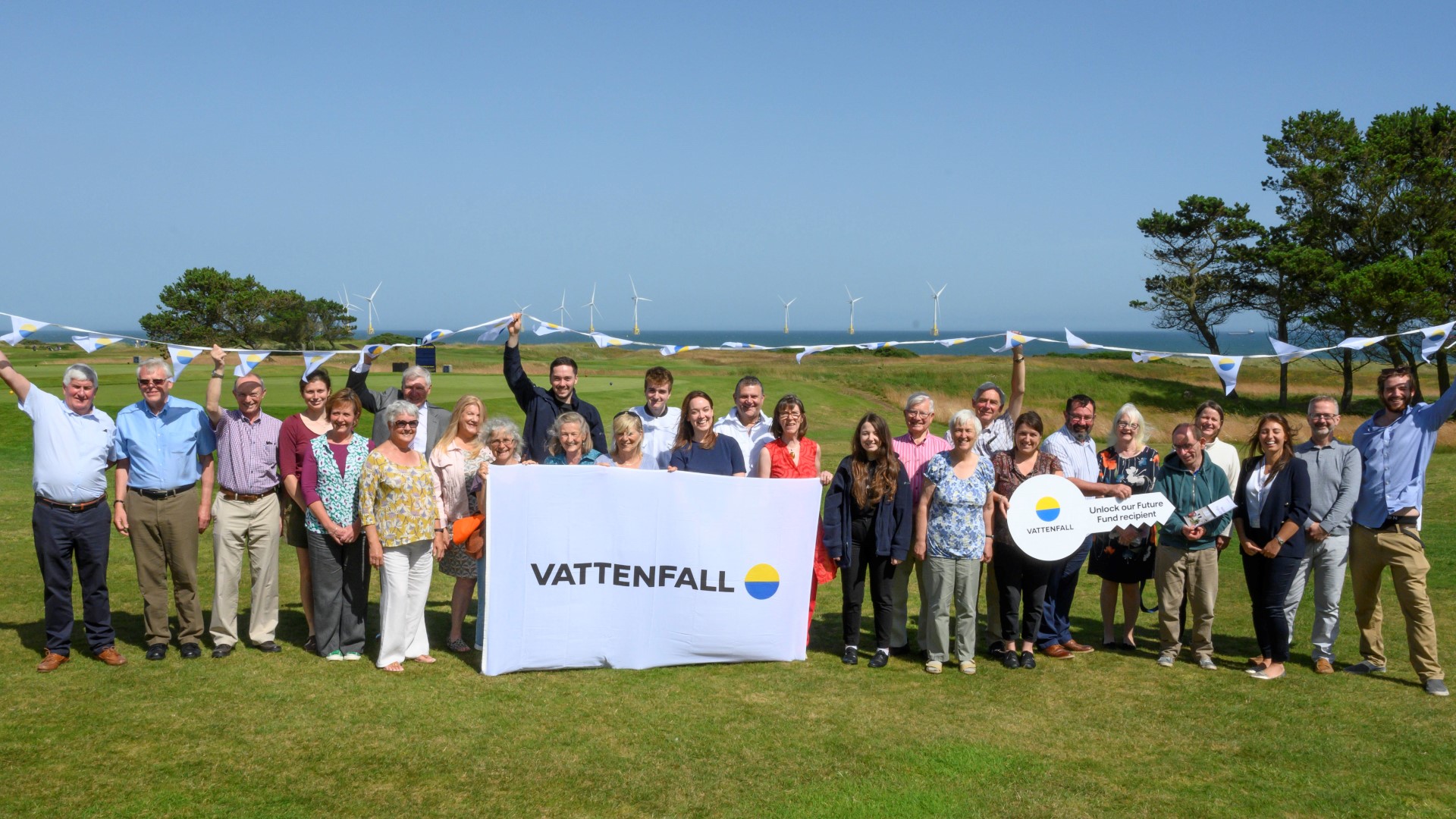 Offshore wind community fund backs first fossil free projects in north east Scotland
An innovative funding programme has revealed its first round of funding awards to local community groups across the North East which are working towards a fossil fuel free life.
The £150,000 a year Unlock our Future Fund, provided by Vattenfall's European Offshore Wind Deployment Centre in Aberdeen Bay - was designed following community feedback to focus on projects and activities that support local communities in the shift to a climate smarter world.

Community owned electric vehicles, low carbon heating for community centres, support for community innovators upcycling gardening equipment, as well as a new indoor teaching beehive and local seed swap project are among the first winners selected by a panel of Community Champions.

Natalie Ghazi, Vattenfall's Local Liaison and Project Communicator said: "We want this funding to bring a lasting legacy to the region, and what better way than to be able to support local communities to accelerate their journey to fossil free living. It's great to see the creative and innovative ideas and projects from the local community that will now come to life through the Unlock our Future Fund."

The Community Champions Panel chair Hamish Vernal added: "It was a very competitive first round of funding, and we would like to thank everyone who took the time to apply. Aberdeen and the surrounding areas have a reputation as a home of innovation for good reason, and that passion for innovation shone through in the successful applications - forward thinking community groups looking and readying for a sustainable, fossil free future."

The application process has been managed by Foundation Scotland an independent grant-making charity. The next application round will open in early 2020. More information about the fund is available on Foundation Scotland's website.

The grants made included:

Community Energy Scotland Limited - £15,000 to fund community engagement sessional staff who will work to build the capacity of eight local community organisations across Aberdeen and Aberdeenshire in order to develop innovative community energy projects and build the sustainability of local community facilities.

ProtoAU - £5,000 to contribute to the costs associated with this Aberdeen University group's participation in the Shell Eco Marathon 2020 and to help improve its hydrogen-fueled vehicle's performance.

Strachan Village Hall - £10,000 to contribute to the cost of installing three innovative wall-mounted air source heaters.

Aboyne and District Men's Shed - £8,967 to contribute to the building of the innovative Aboyne and Mid Deeside Community Shed development through the provision of solar panels.

Aberdeenshire Sailing Trust - £15,000 to help purchase an electric vehicle to tow the group's boats and to move equipment and staff between sailing and storage venues.

Fittie Community Development Trust - £8,536 to contribute to the purchase and installation of an environmentally sustainable heating system in the community hall.

Meldrum Amenities Improvement Group - £15,000 to help replace the group's old diesel tractor with an electric utility vehicle

Westhill and District Men's Shed - £1,000 to purchase an electric arc welder, hydraulic mobile lift table and steel storage cupboard, to help their work in recycling lawnmowers.

Tarland Development Group - £15,000 to contribute to the development of an environmental education facility near Tarland which will benefit several local groups, including an innovative indoor teaching beehive, and a project to conserve, grow and swap local heritage varieties of flower and vegetable seeds.

Tigh a'Chomainn Camphill Limited - £15,000 to contribute to the purchase of an electric vehicle for this home for adults with special needs in Aberdeen, to allow residents to access destinations which are not served by public transport or are not accessible by the residents by bike.

Huntly and District Development Trust - £10,000 to fund a feasibility study into the development of a network of community-owned electric car charging points.