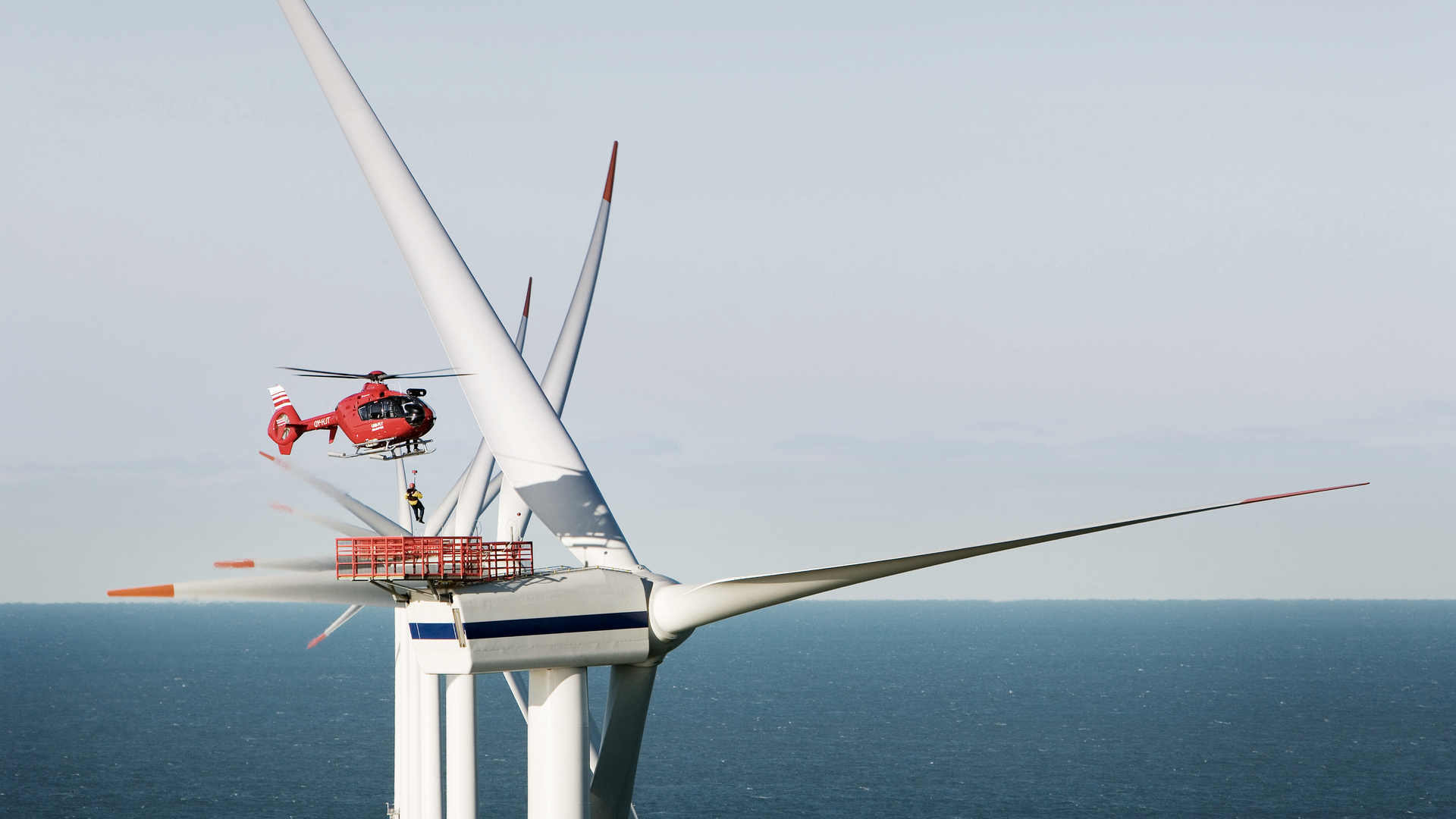 Offshore Wind Providing An Employment Direction For Veterans
Former military personnel are the key to the offshore wind employment network of the future. Their skills, abilities and personal traits have been identified as perfect to meet the needs of the offshore wind industry.
An awareness campaign is being launched later this month to tie in with National Armed Forces Day on 27th June to spread the word to former service personnel to 'Think Offshore Wind' as they consider the next step on their career path.
Already, supply chain companies like Worley, formerly 3Sun Group, and Global Wind Service have a workforce which is 15 percent ex-military. Meanwhile the UK arm of Swedish energy group Vattenfall already counts on a substantial proportion of former forces personnel in its workforce.
With a number of major offshore wind projects awaiting a consent decision, the industry is planning ahead to ensure it has a diverse and highly skilled workforce to meet Government energy targets.
The offshore wind industry is committed through the Offshore Wind Sector Deal, an agreement between the industry and the Government, to embracing the skills and expertise of skilled ex-service people. This commitment to support former military personnel is part of a drive to grow offshore wind deployment, and to increase those directly employed in the sector from 16,000 to 27,000 people by 2030.
Vattenfall is working with a host of partners including the Ministry of Defence's military resettlement organisation the Career Transition Partnership (CTP), the East of England Energy Group (EEEGR), RenewableUK and the Department of Work and Pensions to ensure there is even more of an effort to let veterans know about the career options. These will happen as a series of webinars focusing on the energy industry around National Armed Forces Day on 27th June.
These webinars are aimed at current service personnel, military leavers, veterans, and partners and families of those currently serving. The webinars will commence on 23rd June at 10am and will run for four weeks. Participants can register at https://www.eeegr.com/events/militarywebinars/
Colin Brown, Senior Business Development Manager and Vattenfall's Armed Forces Champion said:
"If we support ex-military to transfer their expertise and attitude into a fast-expanding industry, it not only supports them, but it is a huge benefit for our business. As a veteran myself, I can clearly see the benefits that ex-forces personnel bring to the industry, from their technical and organisational capabilities, to their determination and work ethic.
"When we consider the UK's journey towards Net Zero emissions, and the necessary decarbonisation of heat, transport, and the electricity system as a whole, it is clear that there will be a significant skills gap to address."
Celia Anderson runs The Investment In Talent Group, which was set up by the Offshore Wind Industry Council (OWIC) to help bridge the skills gap in the sector, and she also has extensive experience of working with the military. She said:
"Every job requires some experience and training, but the reality is that ex-service personnel come in with experience in logistics, project management, and engineering.
"There is the old adage 'You recruit on attitude. You can train skills.' On top of an individual's underlying skills, the military trains recruits for potentially life and death situations so they are focused on problem-solving and troubleshooting, with health and safety critically important. Our industry's experience is that service personnel work until the job is done and are quick to learn.
"That culture in which they have been trained makes flexibility, adaptability and teamwork key to completing a mission and those are precisely the qualities that this industry needs to achieve our ambitions.
"The key thing is getting the information out to service personnel when still serving. They have an important part to play both on and offshore bringing the skills, knowledge, and attitude that we need to grow the industry over the next few years.
"Very few women with an engineering and military background consider the offshore wind sector so there is more we need to do to support the transition for them."
Former submariner Christopher Scott now works for Vattenfall as a maintenance scheduler at Vattenfall's Thanet Offshore Wind Farm in Kent.
"Having worked with motors and generators on submarines and seen the Kentish Flats turbines constructed from my hometown, a career in wind involving working on similar systems seemed perfect. Being offshore always appealed as an ideal career.
"It is also particularly good being able to enjoy close family contact. This was always a challenge working on submarines, which meant being away from home for months at a time."
Ben Skillings used to serve with the 1st Battalion, the Royal Anglian Regiment, and now works for Global Wind Services as a turbine blade repair technician. He was introduced to the industry by a friend, who worked in the sector.
"Every day is a school day in this industry. You will learn on the job daily from your colleagues and build your competencies and experience as a technician. There is lots of training to assist you, but the real learning comes from getting stuck in, listening, learning, practising and apply yourself.
"If you are thinking about entering the industry, search online for the numerous training centres around the UK. You will reap the rewards for your efforts and be able to sit in my position and offer the same advice to the next person. I have travelled far and wide during my career, met many wonderful people of many nationalities, made many memories, and learnt so much."
The work is stepped up this month to encourage more veterans like Christopher and Ben to join the wind workforce. As well as offshore work, there are a wide range of other roles including project management and administration, which ensure there are a variety of options for ex-service people with a wide range of skills and abilities to experience a range of career options.