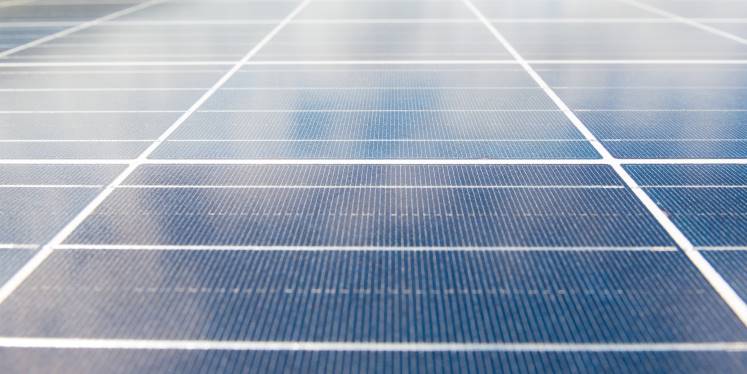 Co-located solar farm at Herne Bay is granted planning consent
Vattenfall's onshore Solar@Kentish Flats scheme has been granted planning consent by Canterbury City Council.
The 20MW solar array is expected to produce enough electricity to power the equivalent of up to 5,000 homes annually. Construction will take around 4 months and is anticipated to commence later this year.
The solar farm will share the existing grid connection and onshore infrastructure already used by Kentish Flats and Kentish Flats Extension Offshore Wind Farms. Co-locating the grid connection will reduce the area of works and shorten the construction period.
Wind and solar energy complement one another well. When wind output is lower in the summer, solar output increases, whereas higher levels of wind generation compensate for lower solar volumes during the winter. This allows co-located sites to offer a more reliable source of renewable energy to meet network demand in varying conditions.
Chris Angell, Solar Business Development Manager at Vattenfall, said:
"I am delighted that we have secured planning permission for our Solar@Kentish Flats project. Kent is playing a huge part in helping the UK transition to net zero. Our solar farm at Herne Bay can help to achieve this goal, along with our existing offshore wind farms at Kentish Flats and Thanet.
"We will continue to keep the local community updated on our plans as we develop a forward program for construction. I would also like to encourage any local contractors with solar specific electrical knowledge to get in touch, so that we can keep them updated on any opportunities as we progress.
"As a leading energy supplier, Vattenfall has the expertise to develop co-located wind and solar projects. Moving forward we are looking to expand our pipeline of solar projects and are keen to work in partnership with other organisations to enable us to reach of goal of becoming fossil-fuel free in a generation."
Find out more about Solar@Kentish Flats here.
*The solar farm is expected to produce approximately 20,000 MWh/year. The average domestic consumption in England based upon the latest data, is 3,760 kWh per annum (BEIS, 2017), therefore the solar farm is expected to provide enough electricity to power the equivalent of up to 5000 homes annually.