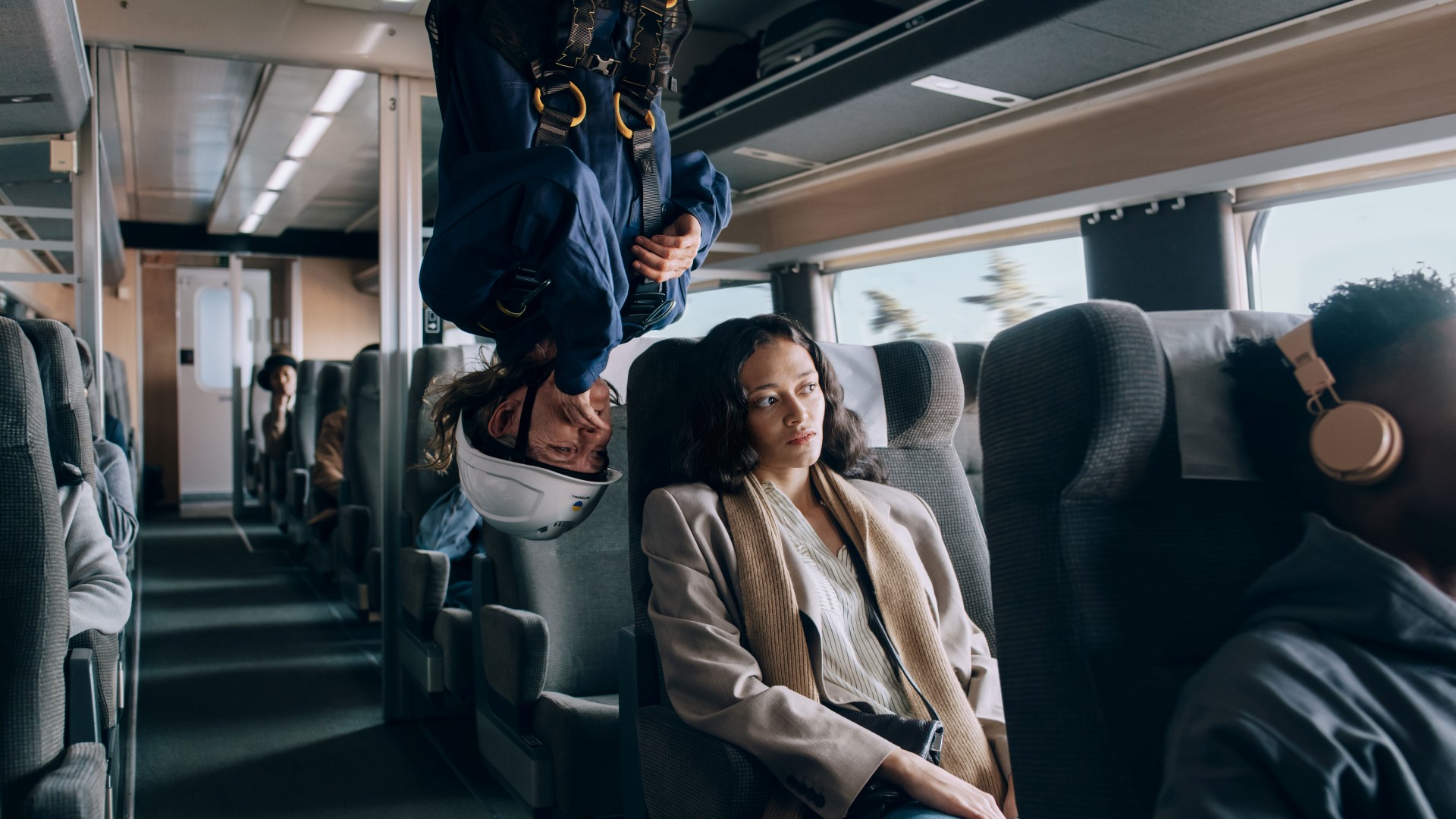 Listen up for calm over climate change
Listen to Vattenfall's Super-soothing-climate-progress-engineering-tracks on Spotify
Seven tracks provide moments of calm for those experiencing anxiety over climate change
Vattenfall survey about impact of climate change conversations found that almost 70% of people described themselves as "quite" or "a great deal" worried about climate change
People who feel anxious about climate change can now calm their fears thanks to a new set of Spotify tracks which provide updates about ongoing work to deal with the crisis.
Swedish energy company Vattenfall has created seven Super-Soothing-Climate-Progress-Engineering-Tracks on Spotify.
Over the past year the stresses and strains of the pandemic have taken their toll on our mental health. For a lot of individuals and businesses, thoughts about climate change may have taken a backseat. But at Vattenfall, we think about little else as we continue to help people live climate-smarter lives.
Vattenfall surveyed 14,000 adults across seven of its key markets to look at how climate change was portrayed in the media. The data allowed Vattenfall to explore how these conversations affected individuals.
The research concluded that climate change is a cause for concern among a large part of the population across the UK and Europe. Almost seven out of ten people surveyed as part of the report state that they are worried about the climate. Two out of three people surveyed believe that companies and governments have the greatest opportunity to lead the development towards a fossil-free future.
Vattenfall knows that progress towards a fossil free future is happening thanks to the work we do with partners across Europe. Getting as much positive information out there as possible in relation to climate change among the negativity seemed crucial in helping to create moments of calm for individuals. This is why Vattenfall has released Super-Soothing-Climate-Progress-Engineering-Tracks on Spotify.
If you're in need of a moment of calm over climate change, or just interested in the latest information about wind energy or what the future of transport will look like, Vattenfall's Super-Soothing-Climate-Progress-Engineering-Tracks playlist on Spotify is for you.
Paul Morel, Brand Strategist at Vattenfall said,
"We see very positive things happening at Vattenfall, but we don't talk about them enough.
"We wanted to share more about how we are making progress towards fossil-free living within one generation. We've compiled these tracks to both provide information and peace of mind on this pressing issue.
"We still have a long journey towards fossil free living, but now you can listen to how far we have come."
· Background info about the tracks