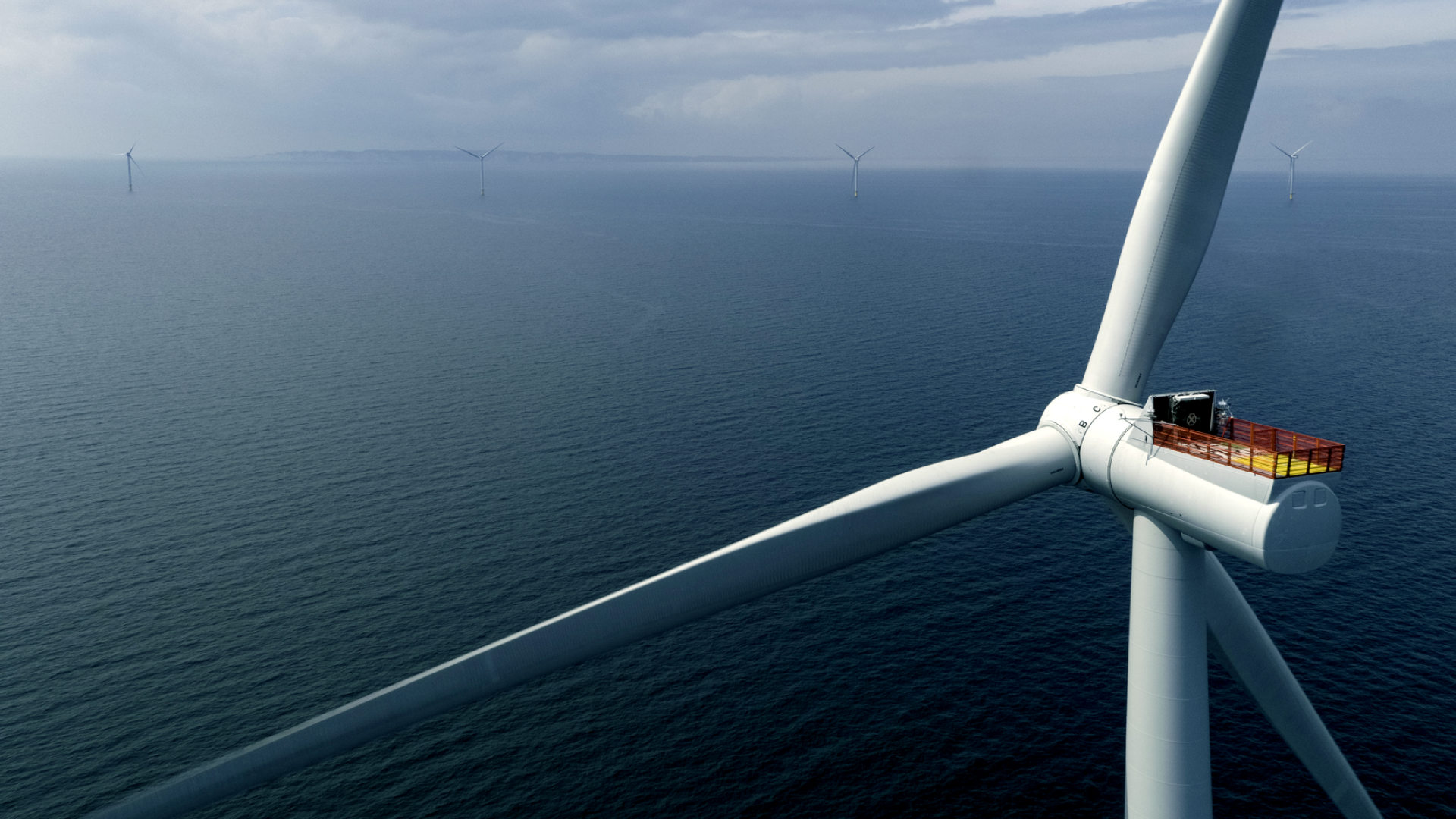 Starting gun fired for one of the world's largest offshore wind zones
Vattenfall wins Contracts for Difference (CfD) for Norfolk Boreas Offshore Wind Farm
Saving over two million tonnes of carbon dioxide emissions, this is the first phase of the plan to make Vattenfall's Norfolk Zone one of the largest offshore wind zones in the world
In this first phase, Norfolk Boreas will secure homegrown, renewable electricity, equivalent to meet the needs of around 1.5 million homes
Millions of customers across the UK are set to benefit from clean, secure power as Vattenfall has today been awarded a CfD for the Norfolk Boreas Offshore Wind Farm, the first phase of Vattenfall's Norfolk Offshore Wind Zone.
Wind farms in the Norfolk Zone will deliver low cost, green electricity to homes and businesses across the UK, using innovative offshore wind technology and world-leading design including a coordinated grid connection.
Turning Norfolk into a powerhouse of renewable energy, Norfolk Boreas will power around 1.5 million UK homes and bring significant community and skills investment directly into East Anglia.
Vattenfall is working with local schools, colleges, and universities to help support new green jobs. The project will aim to use local contractors and skills ensuring that Norfolk will benefit from the investment Vattenfall is planning to make. This sits alongside a community benefit fund, of up to £15m, to be used to support low carbon community projects across the region.
Subject to a final investment decision, construction will begin next year. Norfolk Boreas is the first phase of Vattenfall's Norfolk Offshore Wind Zone and comes ahead of the Norfolk Vanguard Offshore Wind Farm. Once complete, the Norfolk Zone will produce enough renewable electricity to power more than four million homes and will be one of the largest offshore wind zones in the world.
The country's route away from the current energy crisis lies in speeding up our shift to net zero. The UK government has set ambitious targets which send a clear signal that that we need to move away from imported fossil fuels to a future powered by low-cost renewables.
Unlocking the UK's potential for offshore wind now lies in setting out a clear plan to turbocharge delivery, including speeding up the development process. The next auction, CfD Allocation Round 5, will provide a unique opportunity boost the UK's offshore wind delivery even further and accelerate our path to a fossil-free future.
Danielle Lane, Country Manager for Vattenfall in the UK, said:
"Winning a CfD for Norfolk Boreas is great news for the UK's net zero future and fundamental to meeting the government's targets for offshore wind.
"Today is a major step forward as we look to create a low cost, low carbon energy system. This auction firmly places the UK as a superpower of renewable energy, accelerates the delivery of our climate targets and reduces our reliance on expensive, imported gas."
Rob Anderson, Project Director of Vattenfall's Norfolk Zone, said:
"We're ready to go to take the project into the next stage. When we press the button, everything will come into place very quickly both for the investment we're planning in the region and the contractors supporting the project, many of whom will be local.
"This is an exciting time for East Anglia whose communities will see the lasting benefits and opportunities these projects will bring including jobs, and investment in supply chain and skills throughout construction and operation."
Notes to editors:
Phase 1 of the Norfolk Zone - Norfolk Boreas Offshore Wind Farm fast facts:
The maximum tip height of up to 350m of the turbines in the Norfolk Boreas Offshore Wind Farm is around two and a half times the height of the London Eye.
The Zone will deploy the most advanced technology available at the time of procurement. Each turn of a turbine blade could power an average UK home for more than two days.
The first phase of the Norfolk Zone will deliver first power in the mid-to-late-2020s and enough power to supply the equivalent electricity needs of around 1.5 million UK homes and save around 2.3 million tonnes CO2 once fully operational
Vattenfall's Norfolk Zone Community Benefit Fund: This funding will offer the potential to bring to life community ideas and allow communities to realise their visions in climate smarter ways, so people can plan and think for the longer-term. The fund will be available for 25 years, and is being shaped now with community involvement, so that over its lifetime the fund is responsive to community needs.
Contracts for Difference:
The Contracts for Difference scheme is the UK's main policy mechanism for supporting low-carbon electricity generation, providing successful CfD bidders with a contract for a 15-year fixed revenue stream
Government has awarded Vattenfall a CfD at £37.35/MWh (2012 prices) for the 1.4GW Norfolk Boreas Offshore Wind Farm
British Energy Security Strategy: Government's ambition is to deliver up to 50GW offshore wind by 2030