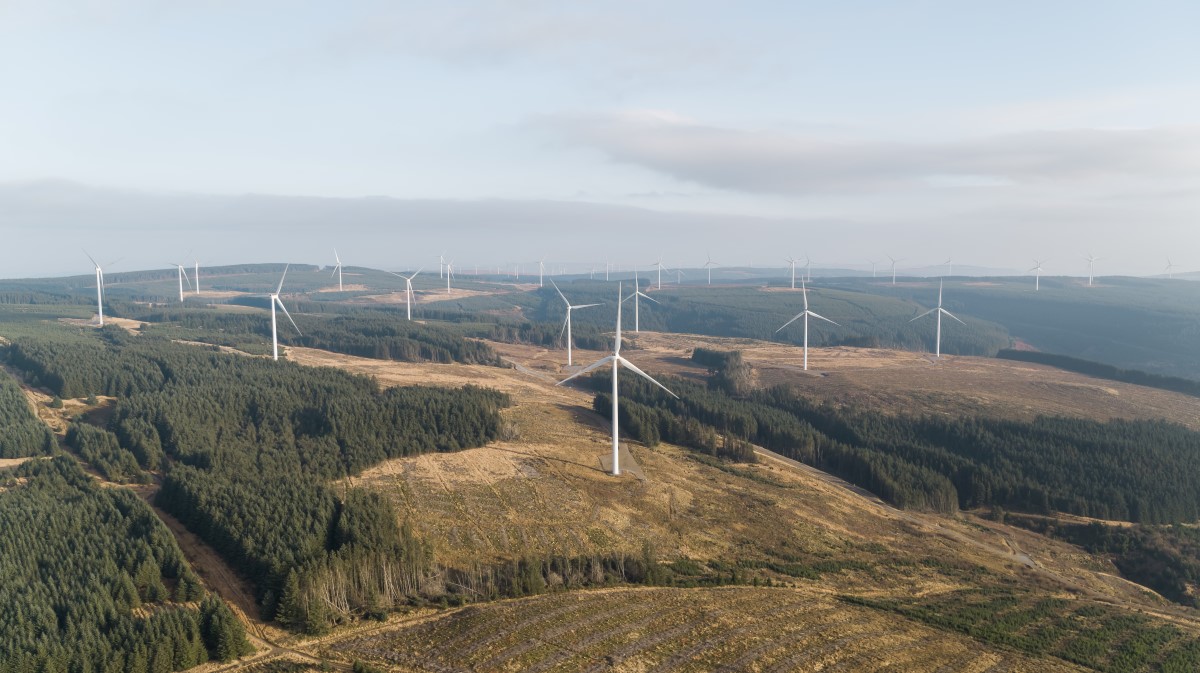 Welsh Government Minister for Climate Change and UK Shadow Secretary of State for Climate Change and Net Zero visit Pen y Cymoedd Wind Farm
Yesterday, Vattenfall welcomed Julie James MS, Welsh Government Minister for Climate Change and Ed Miliband MP, UK Shadow Secretary of State for Climate Change and Net Zero, to Pen y Cymoedd Wind Farm, which is located in South Wales.
Wales' largest onshore wind farm, Pen y Cymoedd is providing significant environmental and economic benefits to businesses and communities in Wales.
Over the three-year construction period, work was secured for more than 1,000 workers in Wales. More than £220 million was spent in the Welsh economy and 14 Apprentices were trained in wind and construction sectors. For the next 20 years or more, Pen y Cymoedd will employ over 20 skilled wind farm technicians and support staff from the local workforce.
The project also invests £1.9million directly into local communities every year, which will continue for the lifetime of the wind farm. There is also a £3million habitat management scheme to support local wildlife and restore local peatlands and habitats.
The 76-turbine onshore wind farm has been operational for nearly five years and can produce enough electricity to power 15% of Welsh homes annually. A 22MW battery is also co-located at the wind farm.
During the visit, Julie James MS and Ed Miliband MP met Vattenfall's onshore wind team, and discussed the opportunities and challenges around further onshore wind development.
Frank Elsworth, Vattenfall's Head of UK Onshore Development, said:
"Onshore wind provides huge benefits for the environment, the economy, and communities. Wales is going to need more clean, renewable electricity from onshore wind to help secure its energy supplies and meet its climate change targets, which also presents a golden opportunity for investment in Welsh jobs, businesses, and local areas.
"We were delighted to host Julie James and Ed Miliband at our Pen y Cymoedd Wind Farm and talk about Vattenfall's vision for further investment in onshore wind, working in partnership with Welsh Government to enable us to reach our net zero goals."
Find out more about Pen y Cymoedd Wind Farm here.