Vattenfall IDNO
Vattenfall IDNO is an Ofgem regulated Independent Distribution Network Operator. We own and maintain electrical network infrastructure to ensure safe and reliable supplies for our customers.
As a licenced IDNO we can adopt, own and maintain electrical networks. We provide an alternative to working with your local Distribution Network Operator and pay business owners and developers an Asset Adoption Value based on the future revenue of their networks.
Vattenfall IDNO is an independent IDNO and is not affiliated with any Independent Connection Provider. We are one of the only single purpose IDNOs in the UK - our core focus is establishing high quality electrical networks.
Safety is a priority at Vattenfall and is one of our core values. We care about the health and safety of our employees, contractors, customers, the environment and wider society.
Vattenfall's purpose is to Power Climate Smarter Living and enable fossil free living within one generation.
Vattenfall has been operating electrical networks for more than 100 years. In Sweden, Vattenfall Distribution AB is the nation's largest network operator in terms of volumes, transmitting 50% of the country's energy along their owned cables.
Vattenfall IDNO
Find out more about Vattenfall IDNO and the services they can offer
Business separation
As a vertically integrated electricity company in Great Britain – controlling aspects of generation and distribution – we take our unbundling and business separation commitments seriously. Vattenfall IDNO is ring-fenced from our licenced British supply and generation activities to ensure competition in the electricity networks market.
See also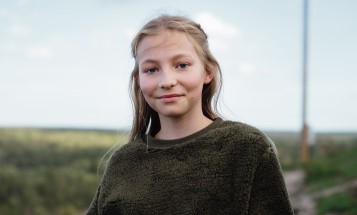 We have decided to make the biggest leap yet to reduce the impact of climate change.