Rikke Juul Balle har faktisk et skrivebord, men en del af tiden befinder hendes "kontor" sig et sted højt oppe over jorden, hængendedinglende i tykke reb fra toppen af en vindmølle.
For mange år siden befandt vingespecialist Rikke Juul Balle sig i Kina. Nærmere bestemt 40 meter over jorden, i liftkurven på et knagende og skramlende vrag af en lastbil, for at inspicere en møllevinge. Det var en ret skræmmende oplevelse, som gjorde, at hun besluttede selv at tage hånd om tingene og tage et rappellingcertifikat. På den måde har hun nemlig selv kontrol over udstyret, når hun udfører sit arbejde.
"Det føles ret så cool at kunne bevæge sig frit rundt i rebene i stedet for at være bundet til en kurv og være afhængig af, at folk på jorden styrer ens bevægelser. Man føler sig uafhængig og fri, og det er en hurtig, nem og billig løsning, der oven i købet er meget sikker, fordi vi bruger to reb, der er fastgjort uafhængigt af hinanden," forklarer hun.
I Rikkes øjne er det fascinerende at bruge rappelling under arbejdet på både land- og havbaserede vindmøller i højder på op til 100 meter over jorden – eller over Nordsøens bølger.
Rikke kom til Vattenfall i august 2012 efter 13 år hos en virksomhed, der producerer vindmøllevinger.
De mange års erfaring er et stort plus, når hun tjekker nye vinger ved leveringen og vurderer dem, inden garantien udløber. Vingeteamet undersøger også mulighederne for at optimere ydeevnen på gamle vinger. Hun og hendes kollegaer har installeret forskellige opgraderinger på vindmøllevingerne for at teste effekten og vurdere, om de pågældende forbedringer bør anvendes i mere udbredt grad på Vattenfalls vindmølleparker.
Ifølge Rikke kan man typisk nå at inspicere vingerne på to møller på en dag.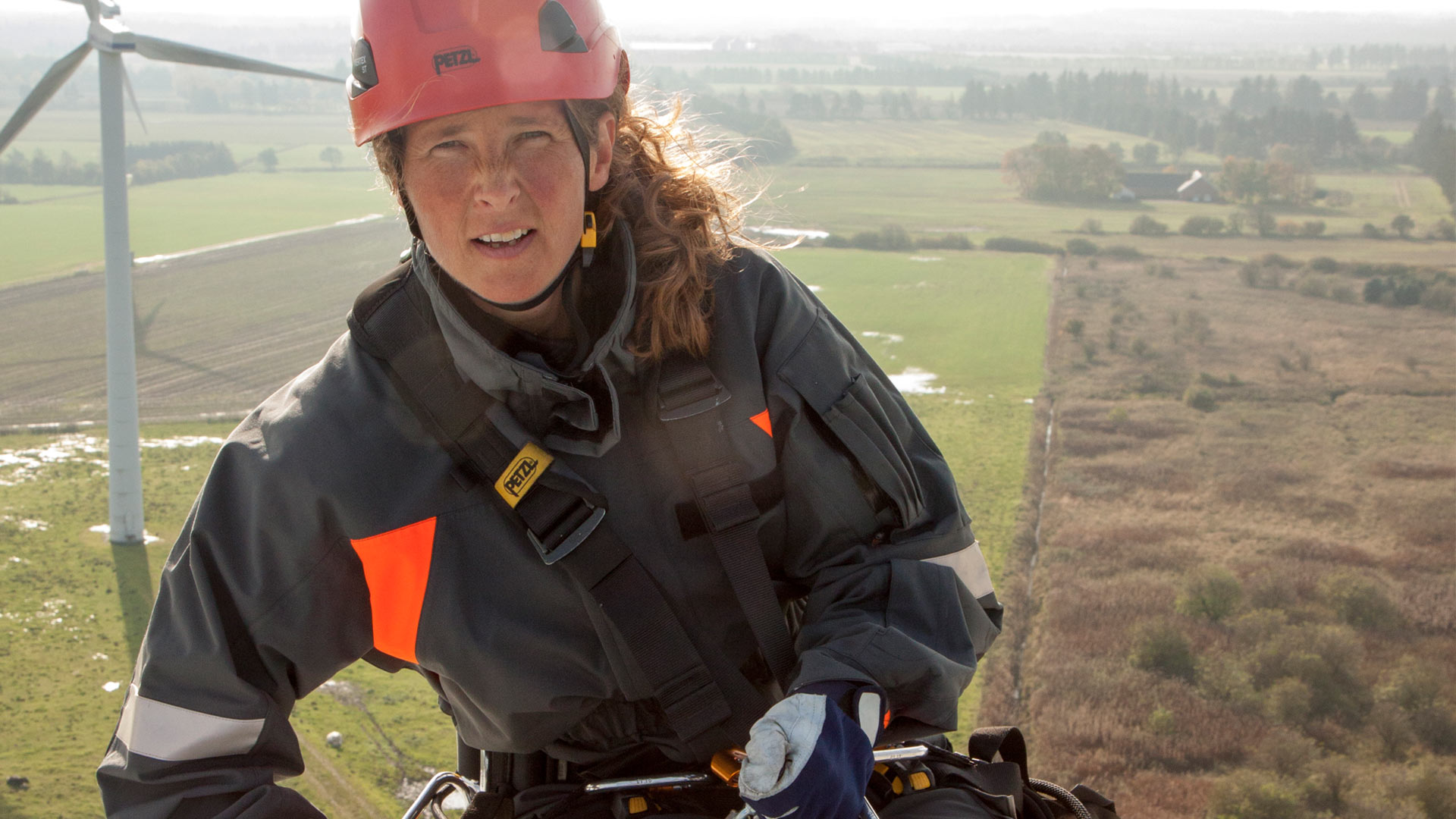 Foto: Niels Vester/Lars Andersen.
"Jeg lærer en masse, når jeg hænger i rebene på en møllevinge sammen med en ekstern vingespecialist. Én ting er, hvordan vingen ser ud som ny, noget andet er, hvordan den ser ud efter 10-15 års drift", forklarer Rikke. "Det, vi typisk finder, er små revner, afskalning af maling eller andre mere dybe skader på de enorme vinger. Små ting kan vi reparere fra reb, mens andre kræver større reparationer med specialudstyr".
Specielt på mindre sites, og hvis der kun er tale om et mindre antal vindmøller, foretrækker Rikke helt klart rebene frem for platforme eller droner. Ifølge hende er det langt nemmere end at leje en platform, og brugen af droner kræver både flyvetilladelser, og at et eksternt firma med dyre systemer skal behandle oplysningerne.
Rikke bruger også al sin praktiske viden, når hun sidder ved skrivebordet og arbejder med dokumentation, garantier og specifikationer.


---
Rikke Juul Balle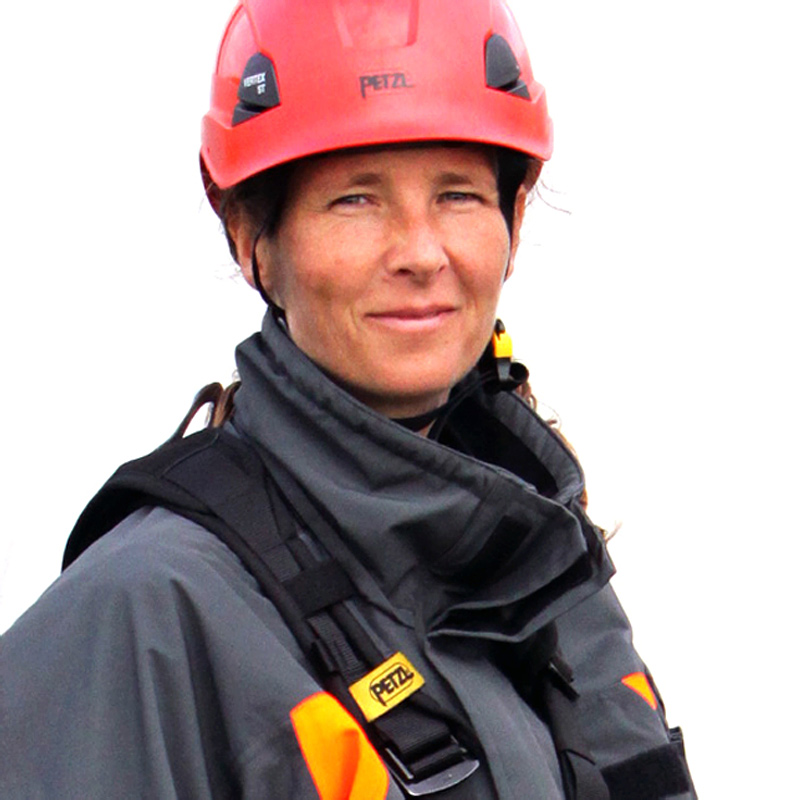 Alder: 46
Stilling: Manager WTG System Engineering og vingespecialist
Ansat siden: August 2012
Arbejdssted: Kolding
Uddannelse: Maskiningeniør
Familie: Gift, har to drenge og en pige
Hobbyer: Squash, løb og håndbold