Vandkraftdæmninger: Utrolig arkitektur. Rene linjer i smukke og samtidig funktionelle bygningsværker, der udgør et fabelagtigt baggrundstæppe i adskillige block- busterfilm – eller giver inspiration til dyb fascination, sådan som det er tilfældet med Leif Kuhlin, en bager fra den lille landsby Filipstad, som bruger sine ferier på at beundre skønheden i rå kraft.
Top tre
Leif Kuhlins yndlingsanlæg i Sverige er Porjus, Olidan og Älvkarleby.
Globalt set er hans yndlingsanlæg Hoover-dæmningen, der ligger sydøst for Las Vegas i USA. Den er 222 meter høj og 400 meter lang.
Nogle mennesker er vilde med sportsstatistikker, andre med damplokomotiver eller racer­biler. For 38-årige Leif Kuhlin er det vandkraftværker, som fascinerer. I de seneste 12 år har Leif Kuhlin brugt i gennemsnit en uge af sin årlige ferie på at besøge vandkraftværker i Sverige. På nuværende tidspunkt har han 1.500 af dem på sin hjemmeside, vattenkraft.info, der er blevet den mest omfattende informationskilde, når det drejer sig om Sveriges mange vandkraftværker.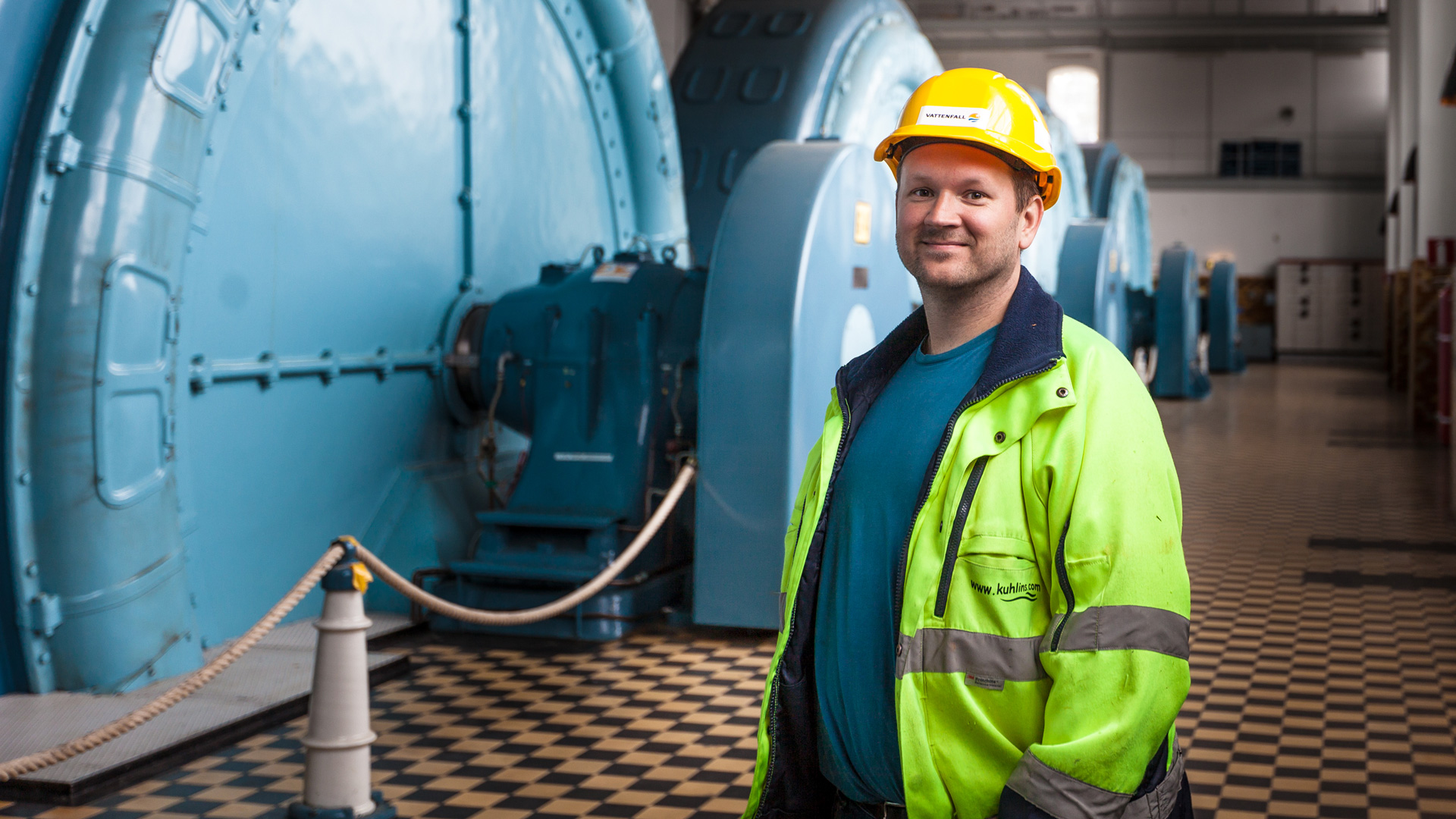 Leif Kuhlin.
News from Vattenfall møder Leif Kuhlin i Älvkarleby, omkring 150 km nord for Stockholm. Vandkraftværket er 100 år gammelt, og ved siden af ligger Vattenfalls vandkraftlaboratorium, hvor der opbygges nøjagtige modeller af forskellige vandkraftværker i en skala på 1:50. Det giver ingeniørerne mulighed for at studere den måde, hvorpå vandstrømningen, bølger, strømhvirvler og vandhastighed påvirker en konstruktion, før de påbegynder projekter i fuld skala.
Vi bydes velkommen af Head of Operations Jonas Wilde. Vi står i laboratoriets store hal ved en model, som han på stående fod ikke lige kan sætte navn på. Men Leif Kuhlin genkender straks kraftværkets dæmning.
"Jeg kender konstruktionen; det er et af E.ON's kraftværker på Ångerman-floden, men jeg er ikke sikker på, hvad anlægget hedder. Kan det være Storfinnfors?"
Han har selvfølgelig ret.
En uudtømmelig kraftkilde
Der er over 2.000 større vandkraftværker i Sverige. Omkring 1.500 af dem kan du finde på Leif Kuhlins hjemmeside, der bugner af fakta og i dag bliver flittigt benyttet af alle de store energiselskaber.
"Den er skrevet i et klart og tydeligt sprog, det er nemt at navigere rundt og den giver hurtig adgang til grundlæggende fakta om vandkraft og vandkraftanlæg," fortæller Jonas Wilde, som ofte selv bruger hjemmesiden som referencekilde.
Til hverdag arbejder Leif Kuhlin i Filipstad, hvor han styrer bageprocessen på Wasabröds fabrik (det populære knækbrød). Han begyndte på sit hobbyprojekt i 2003 og bruger nu omkring ti timer om ugen på at udvide og opdatere hjemmesiden.
Hans interesse for vandkraft blev vakt i forbindelse med et studiebesøg, fortæller han:
Jeg var taget med en ven, som arbejder på det lille vandkraftværk i Filipstad," forklarer han.
"Det var fascinerende, og jeg ville gerne vide mere. Men det gik hurtigt op for mig, at der faktisk ikke fandtes ret mange oplysninger. Så jeg begyndte selv at indsamle dem. Jeg tog tilfældigvis også et computerkursus på det tidspunkt, og jeg havde brug for et emne til at oprette en hjemmeside, så det ene førte til det andet."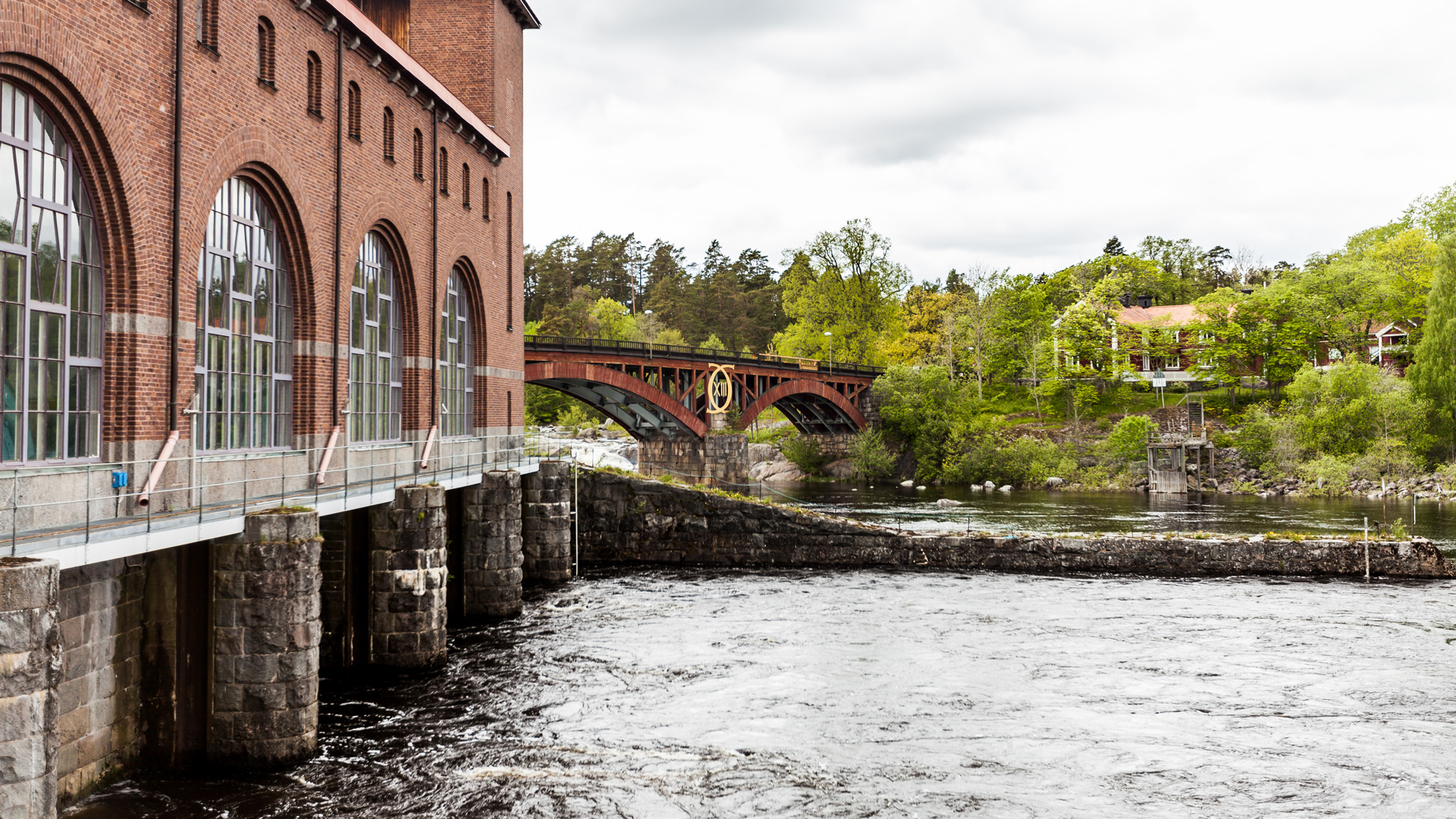 Älvkarleby.
Leif Kuhlin fik oplysninger om kraftværkerne fra det svenske energiagentur og fra forskellige energiselskaber, og derefter samlede han oplysningerne på sin hjemmeside sammen med en masse billeder, han selv havde taget de fleste af. Intet andet sted findes der så mange fakta om emnet samlet i så nemt tilgængelig form. Leif Kuhlin får masser af rosende kommentarer i gæstebogen på hjemmesiden – og 1,1 millioner hits afspejler den enorme interesse for emnet.
Men hvorfor er han så fascineret af vandkraftværker? "Det er der mange grunde til. Jeg har altid været interesseret i elapparater og havde også elektroteknik på gymnasiet. At producere el ved hjælp af vand er en elegant måde at gøre brug af naturens fantastiske og enorme kræfter på, og jeg ville have elsket at opleve de store dæmningsbygningsprojekter i 1960'erne," siger Leif Kuhlin.
"Jeg kan også godt lide at fiske og at køre bil. I ferierne er jeg lige så glad for at køre omkring i Sverige som for at tage et charterfly til Ibiza, og vandkraftværker ligger tit på virkelig smukke steder, så jeg kombinerer ofte fisketure med besøg på værkerne," siger han.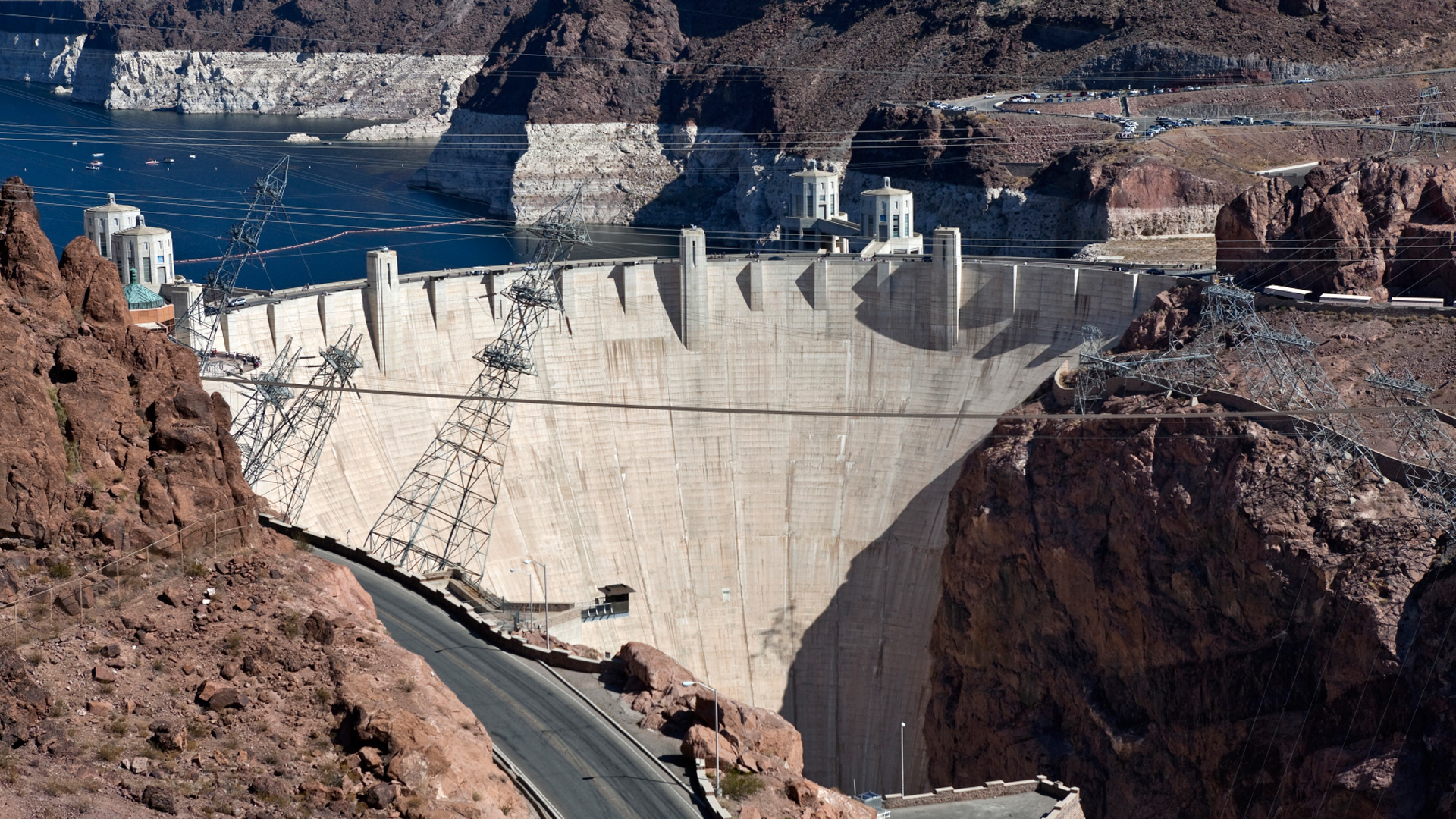 Hooverdæmningen.
Leif Kuhlin er alenefar til en 8-årig datter, og hun er ikke specielt begejstret, når hendes far insisterer på at besøge et kraftværk. "Jeg bestikker hende med dukker," fortæller han med et smil.
Men han forsøgte ikke at tvinge sin ekskone til at tage med til vandkraftværker i ferierne, hvis nogen skulle tro det: "Slet ikke," ler han. "Min ekskones familie har en hytte langt ude på landet i Sorsele i Lapland, og derfra tog jeg sommetider på en dagstur til kraftværker i nærheden for at fiske og tage billeder, mens resten af familien blev i hytten."
Han har af og til overvejet at søge arbejde som tekniker på et kraftværk, men han vil helst ikke flytte fra Filipstad, før hans datter er blevet voksen. Indtil da får han sin hang til vandkraft styret ved hjælp af sit arbejde med hjemmesiden.
"Jeg er glad for at kunne bidrage med min viden, og jeg er forbløffet over de fantastiske reaktioner og kommentarer, jeg har fået. Det havde jeg aldrig forestillet mig, dengang jeg lavede min hjemmeside."
Læs mere
Leif Kuhlins hjemmeside vattenkraft.info
Vattenfalls vandkraftværker
---
Generelle fakta
Der er 133 vand­kraft­­dæmninger på over 15 meter i Sverige.
En normal afløbskanal i en dæmning kan udlede omkring 600 kubikmeter vand i sekundet. Det svarer til, at ti lastbiler på 60 tons passerer forbi med 70 km/t, hvert sekund.
Vattenfall ejer omkring 100 vandkraftværker, de fleste af dem i Sverige, men også nogle i Finland og Tyskland. I 2014 producerede de til sammen omkring 34 TWh vandkraft.