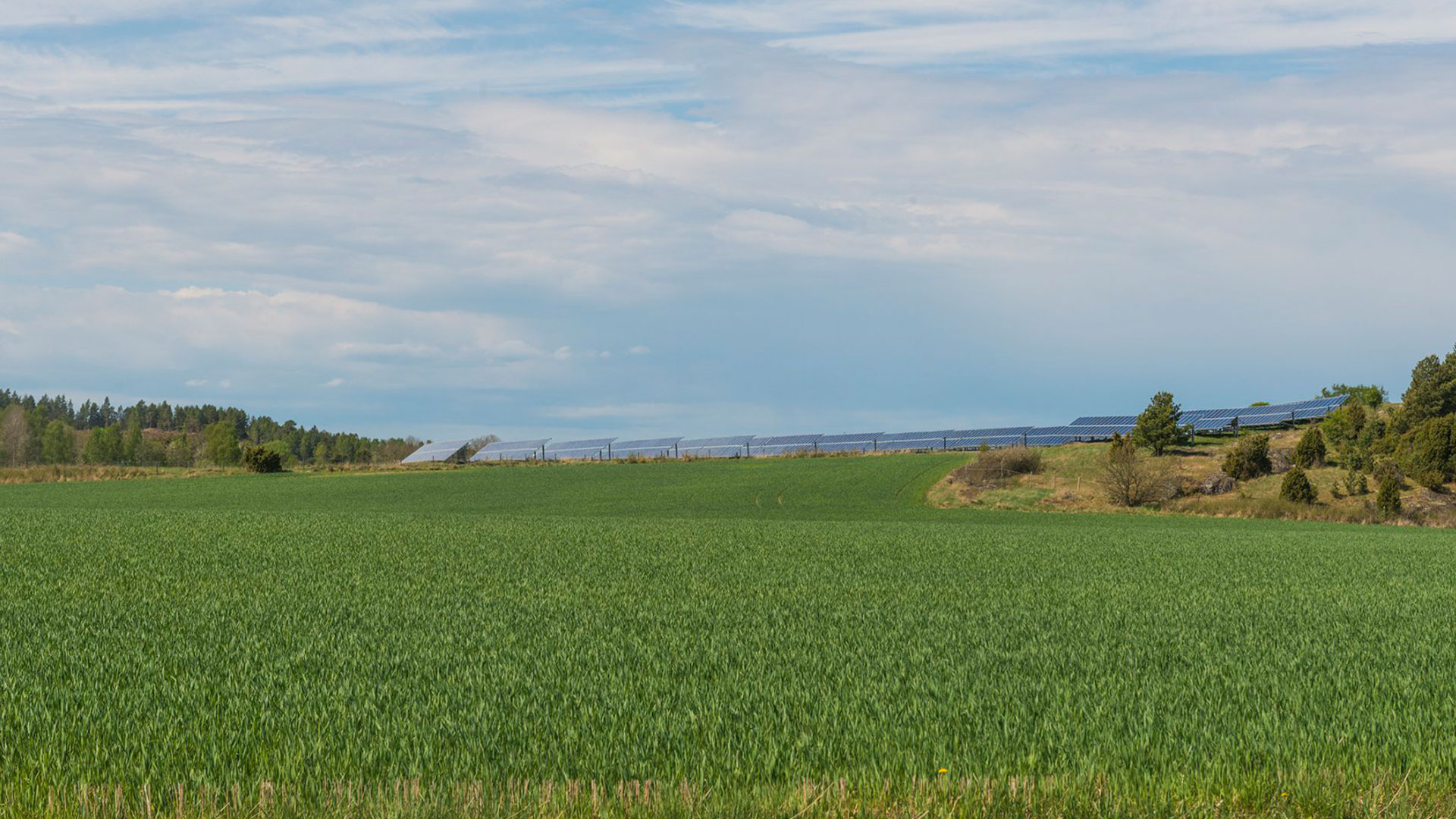 Altmuligmand valgte solen som energikilde
Interessen for vedvarende energi har eksisteret længe. I 2014 besluttede Mikael Saksi sig for at installere 2.000 kvadratmeter solceller på sin gård udenfor Norrköping og blev dermed en af Sveriges største private producenter af solenergi. Nu sælger han al sin produktion direkte til Vattenfall.
Fakta om Mikael Saksis anlæg
Antal paneler: 1.232.
Effekt: 314 kWp.
Årlig elproduktion: 330 MWh.

Mikael Saksi har meget energi. Den privatpraktiserende tandlæge med egen praksis i Norrköping er vild med motocrosscykler. Han har samtlige fabrikscykler fra Kawasaki mellem årene 1973 og 1978, en Yamaha og en Husqvarna i et loftsrum.
I kælderen har han sit eget mikrobryggeri. Øllen fremstilles af hjemmedyrket humle, og de fyldte flasker lagres på gården i en jordkælder.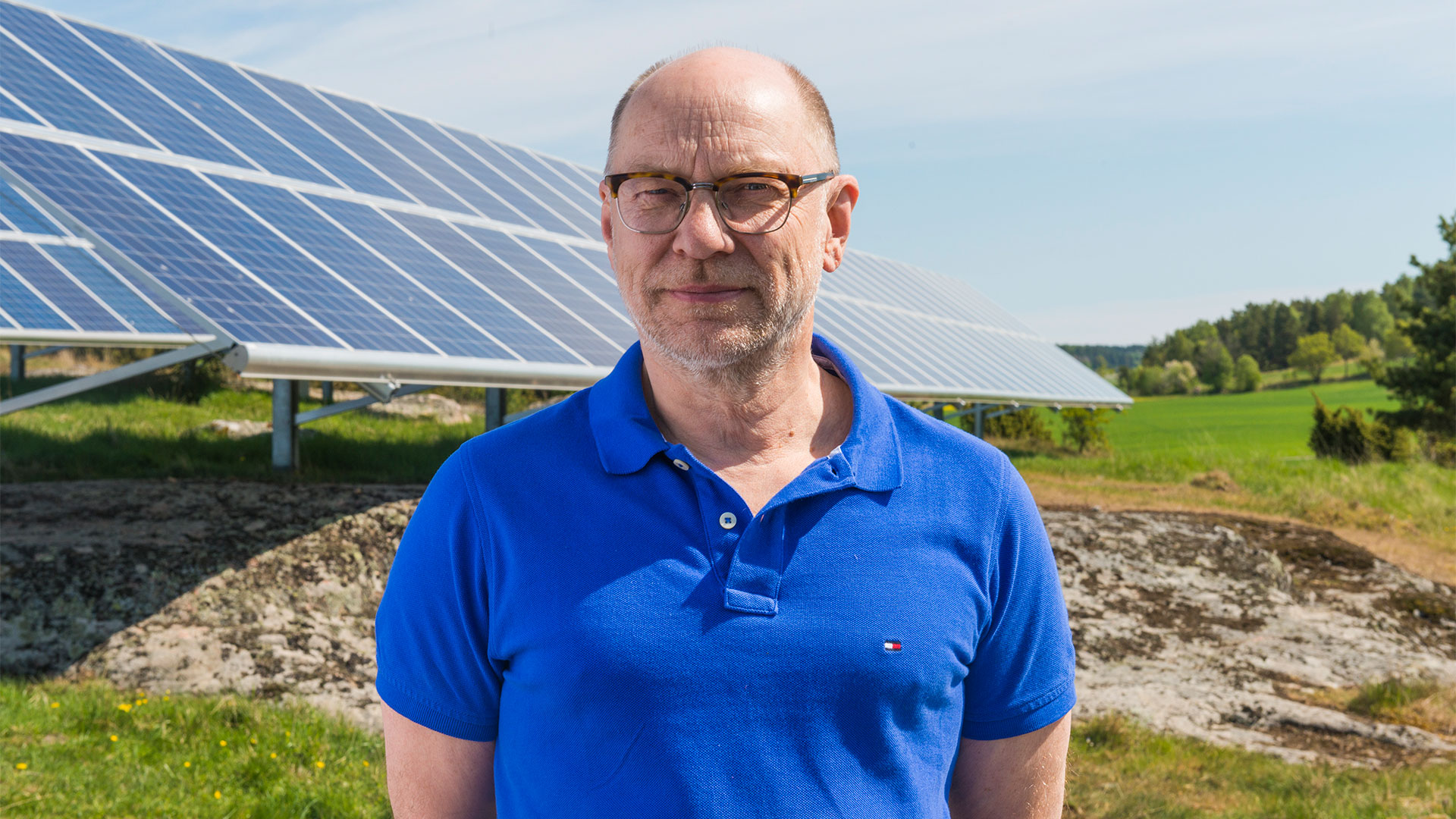 Mikael Saksi.
"Ingen vedligeholdelse"
En anden interesse er vedvarende energi. Da Mikael Saksi og familien flyttede til Vikbolandet udenfor Norrköping i 2006 opstod tanken om at bygge sin egen vindmølle.
"Da jeg i 2014 skulle beslutte mig, blev det i stedet til en solcellepark. Det var for risikabelt bare at bygge en vindmølle. Desuden var tilslutningen til nettet vældig dyr. Solcellerne kræver i princippet ingen vedligeholdelse, og tilslutningen var meget billigere," forklarer Mikael Saksi, mens han viser rundt på det 2.000 kvadratmeter store område, hvor hans 19 får som sædvanlig græsser blandt solpanelerne.
"Det er perfekt at have får gående her, for så er jeg fri for at vedligeholde vegetationen. Netop i dag er fårene blevet klippet, så nu er de lidt urolige, eftersom de ikke rigtigt kan genkende hinanden."
Fårene vedligeholde vegetationen.
To producenter
Primo april 2016 begyndte Vattenfall som det første elselskab i Sverige at tilbyde privatkunder mulighed for at vælge solenergi som energikilde til deres husstand.
Vattenfall har i dag ingen solenergiproduktion i Sverige, men køber solenergi fra primært Italien og Belgien. Virksomheden har også indledt et samarbejde med to svenske solenergiproducenter, hvoraf Mikael Saksi er den ene.
Har været anvendt længe
Selvom solenergikapaciteten i Sverige er beskeden (ifølge Energimyndigheten blev det i 2014 til en installeret kapacitet på 36,2 MW), begyndte man allerede i slutningen af 1970'erne at anvende solceller til fyrtårne og nødtelefoner i de svenske fjelde.
Alle svenske fyrtårne drives nu til dags af solceller, og der findes omtrent 20.000 sommerhuse, der får el ved hjælp af solceller.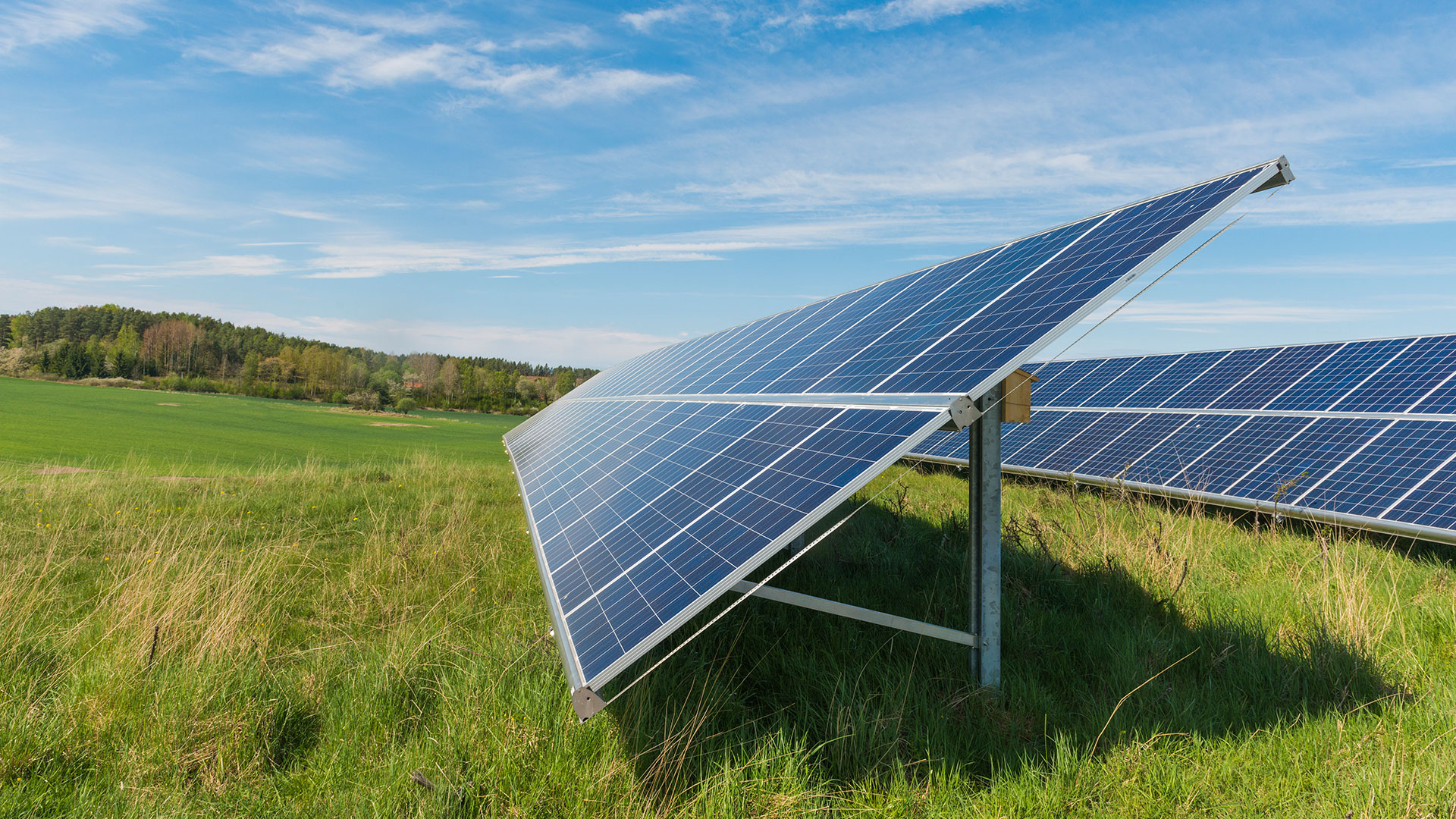 "Fritidsbonde"
Mikael Saksi, der kalder sig selv for fritidsbonde, investerede 3,5 millioner svenske kroner i sit anlæg med støtte fra Energimyndigheten.
Anlægget har en anslået driftstid på 20-25 år.
"Egentlig burde det være et lovkrav at have solpaneler på taget, når der opføres nye huse. Alle skal bidrage til et bedre klima. Jeg gør det her for mine børn og børnebørns fremtid."
Solenergi skal oplyse svenske husstande
---
Fakta om solceller
Ifølge Energimyndigheten har Sverige lige så stor en solindstråling om sommeren som landene ved Middelhavet. Årsagen er de lange dage og korte nætter i landet.
Den solenergi, der optages af jorden, er meget stor. Et almindeligt villatag i Sverige optager cirka fem gange mere solindstråling end husets samlede energiforbrug på et helt år.
Solceller omdanner lyset direkte til elenergi ved hjælp af såkaldt halvledermateriale. Når sollyset møder cellens overflade, opstår der en elektrisk spænding mellem cellens overflade og bagside. Tilslutter man en ledning mellem overfladen og bagsiden, får man strøm. Solceller omdanner sollys direkte til el i form af jævnstrøm. I et solcelleanlæg er der også en eller flere vekselrettere, der omdanner jævnstrøm til vekselstrøm.
Der er flest nettilsluttede solcelleanlæg i Tyskland, Japan og USA.