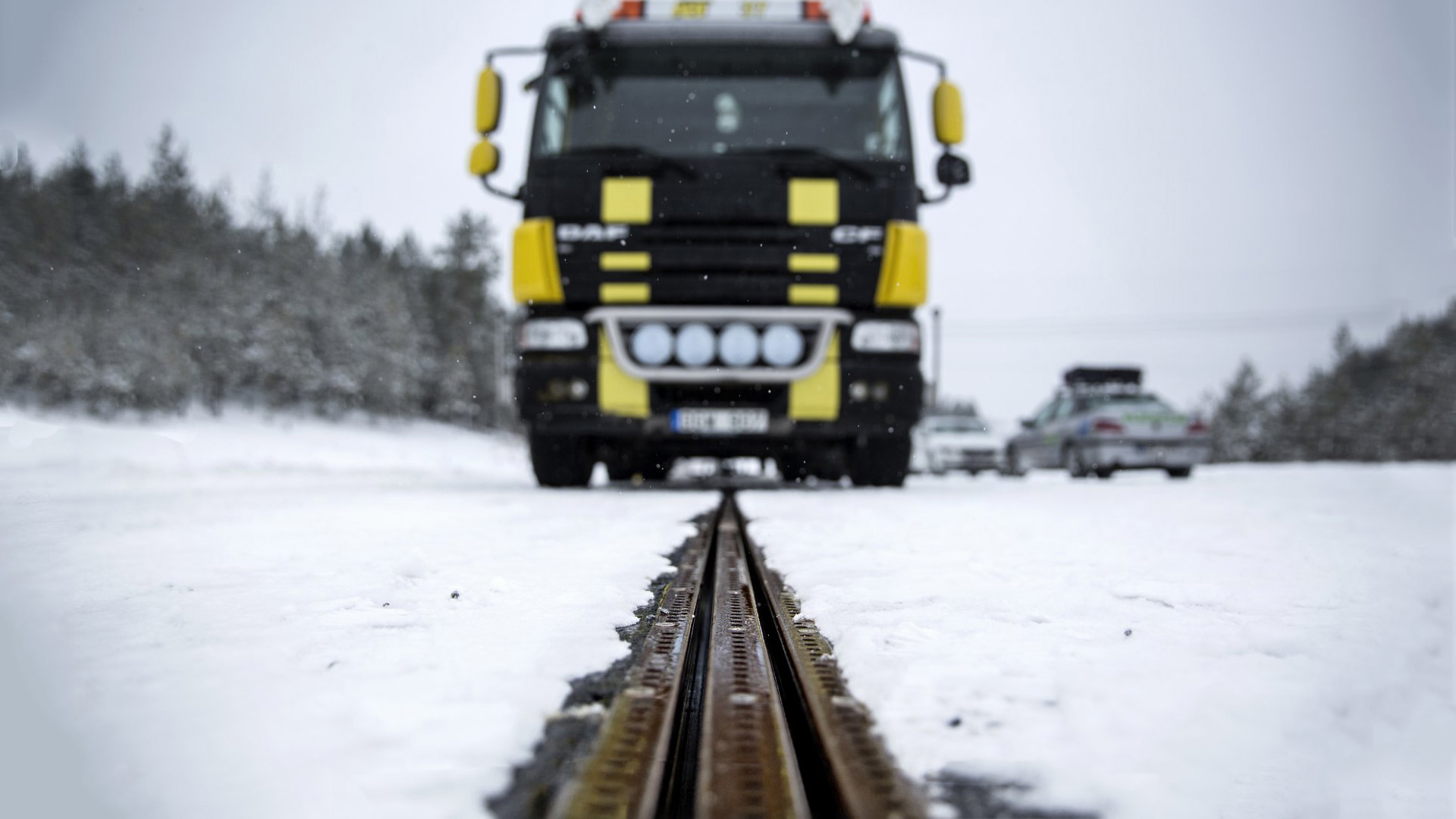 Angela Merkel diskuterer elveje med Sverige
Elveje til lastbiler kan udvikles af Sverige og Tyskland i fællesskab, og det er et område, hvor Vattenfall deltager med et unikt projekt.
90 procent af vejtransporterne sker i dag med biler, som drives af fossile brændstof. Nu retter politikerne interessen mod elveje og i første omgang tunge lastbiler for at mindske klimapåvirkningen.
Under den tyske forbundskansler Angela Merkels besøg i Stockholm i denne uge fremhævede den svenske statsminister, Stefan Löfven, udviklingen af elveje som et eksempel på et innovationsområde, som kan udvikles af Sverige og Tyskland i fællesskab. Det er et område, som Vattenfall også arbejder med.
"Den tekniske udvikling går hurtigt, og vi vil kunne tilbyde ladeinfrastruktur til alle typer af vejkøretøjer, herunder tunge lastbiler. Vi vil være med til at udvikle løsninger, der ikke findes i dag, og derfor deltager vi i et verdensunikt projekt, som kan blive et alternativ til den løsning med kontaktledninger, som der hidtil har været fokuseret mest på," siger Johan Tollin, R&D-ansvarlig for e-mobility i Vattenfall.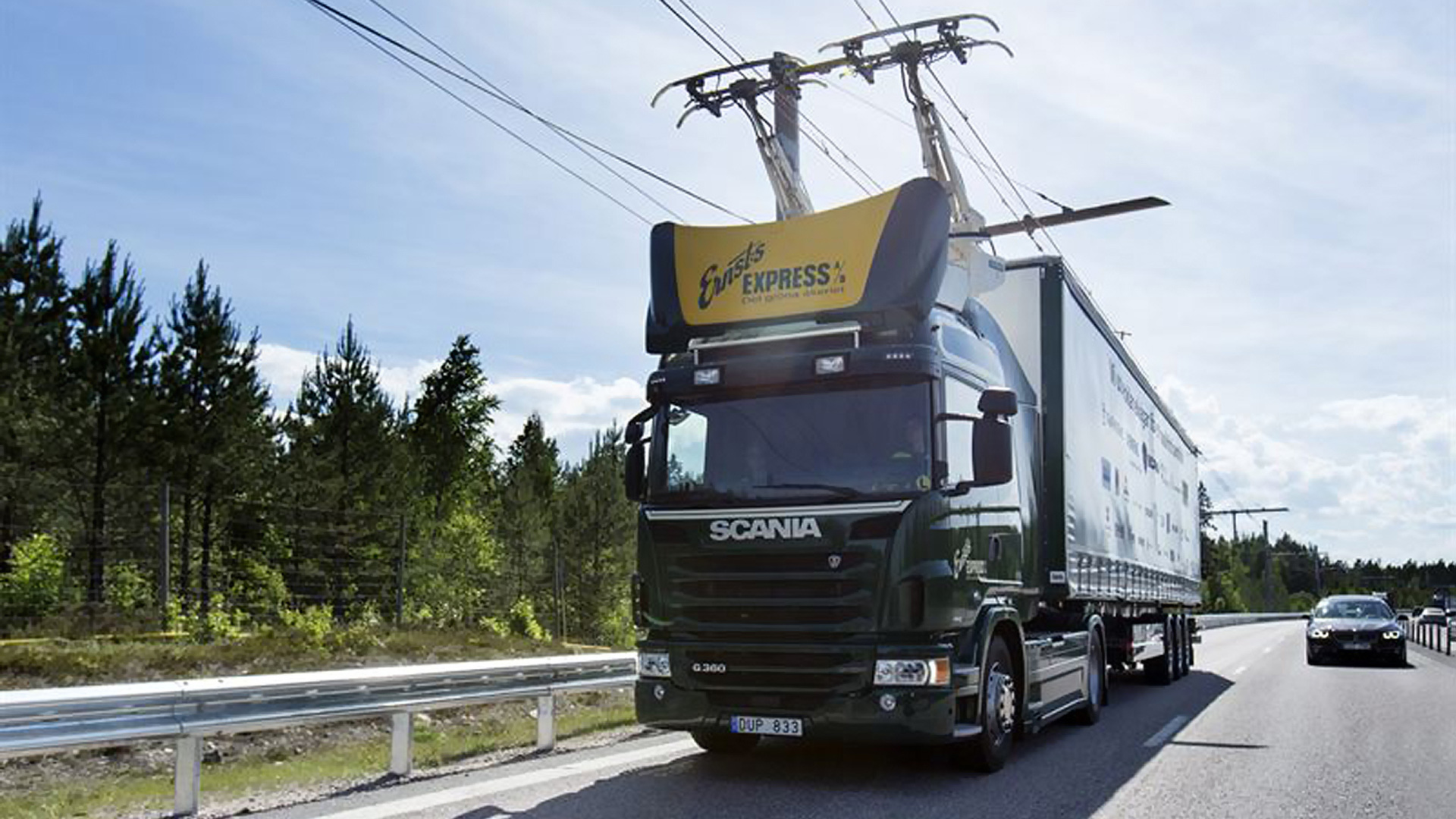 Unikke projekter
I Sverige er der to unikke elvejprojekter med i den svenske trafikstyrelses udbud med henblik på udvikling og testning af forskellige løsninger. Allerede sidste år indviede man en to kilometer lang strækning på E16 mellem Sandviken og Gävle. Løsningen er en type kontaktledning over vejen med en strømaftager på lastbilen, som minder om den teknik, der længe har været anvendt i forbindelse med tog og sporvogne. I Tyskland vil der blive bygget to 12 kilometer lange teststrækninger på eksisterende motorveje med den samme teknik og med planlagt idrifttagning i 2018.
I efteråret 2017 vil der blive påbegyndt testning af en anden helt nyudviklet svensk teknik på en offentlig landevej nord for Stockholm tæt på Arlanda-lufthavnen.
"Vi er partner i et udviklingsprojekt kaldet eRoad Arlanda, hvor der anvendes en unik nyudviklet teknik med en elskinne i vejbanen. Til efteråret planlægges det at tage en to kilometer lang teststrækning i drift med en ellastbil, der skal transportere gods mellem en fragtterminal i Rosersberg og Arlanda-lufthavnen," siger Johan Tollin.
Fordelen ved den nye teknik er, at den skal kunne anvendes af alle typer elkøretøjer og ikke kun af lastbiler. Desuden slipper man for de synlige luftledninger ved vejene.
"Vi mener, at det er vigtigt at udvikle og vurdere forskellige typer elveje. Alle teknikker har fordele og ulemper, og det handler naturligvis om at teste disse i praktisk drift i længere tid og under forskellige vejr- og vejforhold," siger Johan Tollin.
Forskellige løsninger
Eldrevne lastbiler kan med moderne teknik kun køre korte strækninger på batterier. Derfor arbejder man nu flere steder i verden på at udvikle elveje med forskellige løsninger til strømforsyning af ellastbiler og opladning af batterier under kørslen. På sigt kan trådløs, induktiv opladning blive et alternativ, men i øjeblikket anses den for at være for dyr til at bygge infrastruktur i større målestok.
Vattenfall har i flere år arbejdet på at etablere en ladeinfrastruktur til personbiler og lette nyttekøretøjer i Sverige, Tyskland og Holland. Man har også søsat et pilotprojekt med trådløs induktiv opladning. På busområdet, deltager Vattenfall i Sverige i et forskningsprojekt med opladning ved endestationerne, og det vedrører både konduktiv opladning via en strømaftager og trådløs induktiv teknik.
"Lastbilproducenterne udvikler og vurderer teknik både i forbindelse med forbrændingsmotorer til biobrændsel og eldrift med batterier samt alternativt med brint som brændstof. Det er for tidligt at sige, hvilken løsning der slår igennem, men vi vil selvfølgelig gerne være med til at udvikle og bygge fremtidens elmotorveje på f.eks. E4 mellem Sverige og Tyskland," siger Johan Tollin.
---
Fakta om elveje
Antallet af vejtransporter fortsætter med at stige, og vejtransporter tegner sig i Sverige for omkring to tredjedele af transportsektorens samlede udledning af drivhusgasser, primært CO2.
Knap 90 procent af det brændstof, der i dag anvendes til vejtransporter, har fossil oprindelse. Elvejtransporter kan mindske 80-90 procent af den fossile udledning, hvis der anvendes el, som kommer fra vedvarende kilder.
eRoad Arlanda er et projekt, som udvikler en løsning baseret på konduktiv teknik, hvor en elskinne i vejbanen driver og oplader køretøjerne under kørslen. Projektet støttes af bl.a. Elways, som er virksomheden bag teknikken, bygge- og infrastrukturvirksomheden NCC, Vattenfall, lastbilproducenten DAF, logistikvirksomheden PostNord og den Kongelige Tekniske Højskole i Stockholm.
Yderligere oplysninger om eRoad Arlanda (på engelsk)
Verdens første elvej på en offentlig vej blev taget i drift i Sverige i juni 2016 på E16 mellem Gävle og Sandviken. Projektet støttes af bl.a. industrivirksomheden Siemens og lastbilproducenten Scania og bygger på konduktiv teknik med luftledninger.
Yderligere oplysninger fra Scania (på engelsk)