Anna Borg er blevet udnævnt til ny Chief Financial Officer (CFO) for Vattenfall. Hun er i øjeblikket Senior Vice President for Vattenfalls Business Area Markets. Niek den Hollander, som i øjeblikket er Vice President for Trading i Vattenfall, er blevet udnævnt til ny Senior Vice President for Business Area Markets.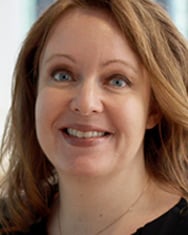 Anna Borg, ny finansdirektør (CFO).

Niek den Hollander, ny Senior Vice President for Business Area Markets.
Anna Borg har omfattende ledelseserfaring fra energisektoren, både fra den aktiv-tunge Heat-forretning og fra Trading, Business Sales og Consumer Sales samt stabsfunktioner. Herunder lederstillinger inden for controlling, strategi og forretningsudvikling. Hun har kompetencerne til som CFO at lede mange af Vattenfalls forandringsprogrammer. Niek den Hollander kommer med en righoldig erfaring i energihandel, der giver et stærkt grundlag for Vattenfalls fortsatte udvikling i det nye energilandskab. Det glæder mig meget at have dem begge i deres nye roller i en afgørende periode af virksomhedens udvikling", siger Magnus Hall, Vattenfalls administrerende direktør og CEO.
Både Anna Borg og Niek den Hollander tiltræder deres nye stillinger den 1. november 2017, de bliver medlemmer af Vattenfalls koncernledelse og kommer til at referere direkte til administrerende direktør og CEO Magnus Hall.
Anna Borg efterfølger Stefan Dohler, som bliver ny CEO for det tyske energiselskab EWE AG.
Anna Borg
Anna Borg vendte tilbage til Vattenfall i april 2017 i rollen som Senior Vice President for Business Area Markets efter i to år at have stået i spidsen for den europæiske fintech-aktør Klarnas online indkøbs- og betalingsløsningsforretning i Norden. Inden da var Anna Borg 18 år hos Vattenfall, hvor hun bestred mange forskellige lederstillinger; blandt andet stod hun i spidsen for forretningsudviklingen i markeds- og tradingaktiviteterne. Hendes seneste stilling var som Vice President Marketing & Sales Nordic, med ansvar for el- og varmesalg samt salg af energirelaterede produkter og serviceydelser til kunder i Skandinavien (B2C, B2B og energitunge brancheområder). Anna Borg har en Master i økonomi og statskundskab fra universitet i Uppsala i Sverige.
Niek den Hollander
Niek den Hollander tiltrådte i sin nuværende rolle som Head of Trading og medlem af Business Area Markets ledelsesteam i 2014. Inden da arbejdede Niek den Hollander hos Statkraft i Tyskland og Holland i 12 år i forskellige roller inden for trading og energiforsyning, senest som Head of Trading, hvor han havde ansvaret for virksomhedens tradingaktiviteter på kontinentet. Niek den Hollander har studeret økonometri på University of Tilburg i Holland, hvor han også gennemførte en MBA i 2008.