Der er omkring 100 personer til rådighed for dem, som søger en mentor til både faglig og personlig udvikling.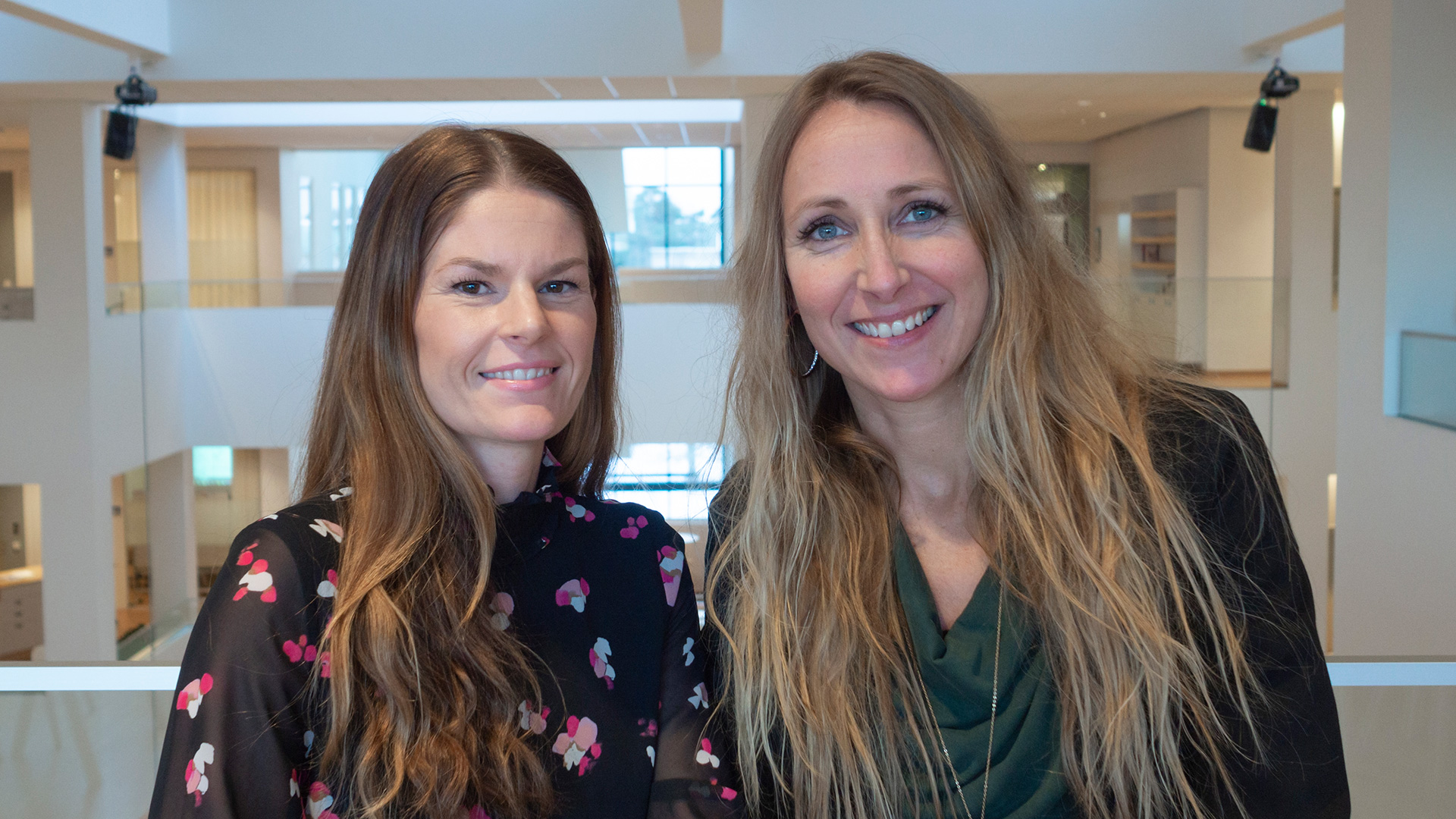 Thea Alavuo og Linn Rejström.
Mentorskabet baseres på opmuntring, åbenhed, gensidig tillid, respekt og vilje til at dele sine erfaringer med andre. Udveksling og deling af viden og erfaringer mellem en mentor og en mentee kan være en succesfaktor for Vattenfall. Der er udviklet et internt mentorprogram og en portal, der blev officielt indviet i september 2017, hvor der gives en detaljeret beskrivelse af, hvad de enkelte mentorer kan bidrage med.
Mentorprogrammet er åbent for alle medarbejdere i alle lande. En af dem, der er med i programmet, er Thea Alavuo, der har valgt Linn Rejström som mentor. Samarbejdet blev indledt i november 2017, og de mødes en time én gang om måneden. Nogle gange mødes de fysisk uden for kontoret på en café, andre gange via video.
– I begyndelsen udarbejdede vi en slags uformel kontrakt med tydelige mål. Jeg har kunnet styre indholdet fleksibelt afhængigt af de problemstillinger, der er aktuelle for mig. Af og til finder vi på en hjemmeopgave inden næste møde, og der har været plads til refleksion. Vi har bl.a. drøftet, hvordan jeg skal kunne udnytte mine personlige styrker rigtigt, karriereudvikling samt lavet en årsplan for de ting, jeg skal opnå, siger Thea Alavuo, der til daglig arbejder i Consumer Sales Nordic i Finland med salg og markedsføring.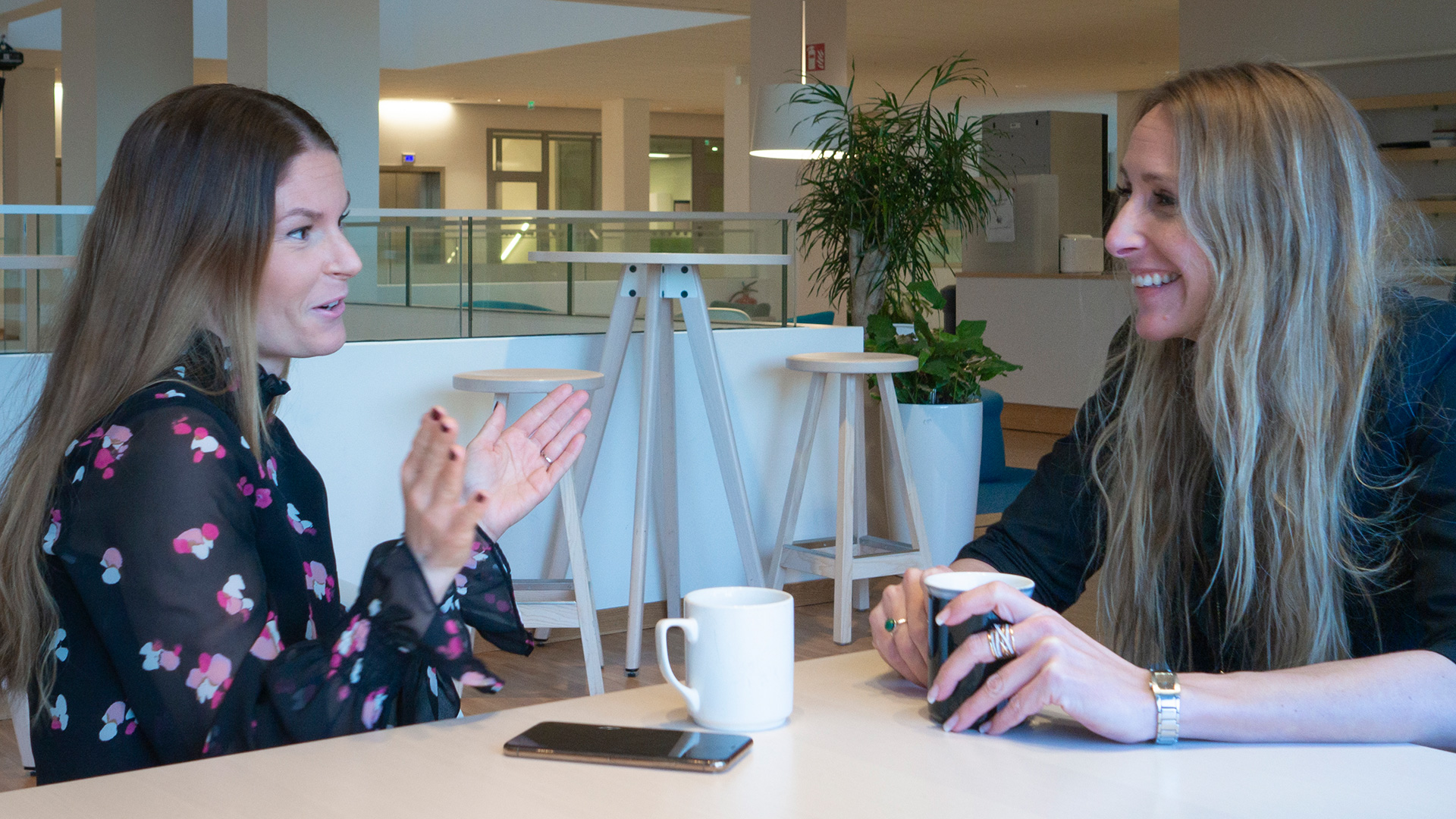 – Det tager ikke særligt lang tid at være mentor. Men du skal have en ægte interesse i at ville bidrage til unge og ambitiøse talenters udvikling. Har du det, er det rigtig sjovt. Ud over vores møder har Thea sendt sms'er eller ringet for at få akut hjælp med råd og vejledning forud for eksempelvis et møde eller en forhandling, siger Linn Rejström, der er global HR Manager i Vattenfall.
For mentee'en kan det være en befrielse, at mentoren ikke er ens chef og vice versa, at mentoren ikke har noget personaleansvar. Derimod har mentoren ofte erfaring både som chef og medarbejder.
– Stemningen er mere fri og afslappet. Det er en fantastisk følelse, at Thea vil lytte til og have mine råd. Det er skønt at kunne give noget tilbage, siger Linn Rejström.
Rammerne for mentorskabet er fastsat til mellem 12 og 18 måneder, helst fysisk møde hver 4.-6. uge i ca. to timer.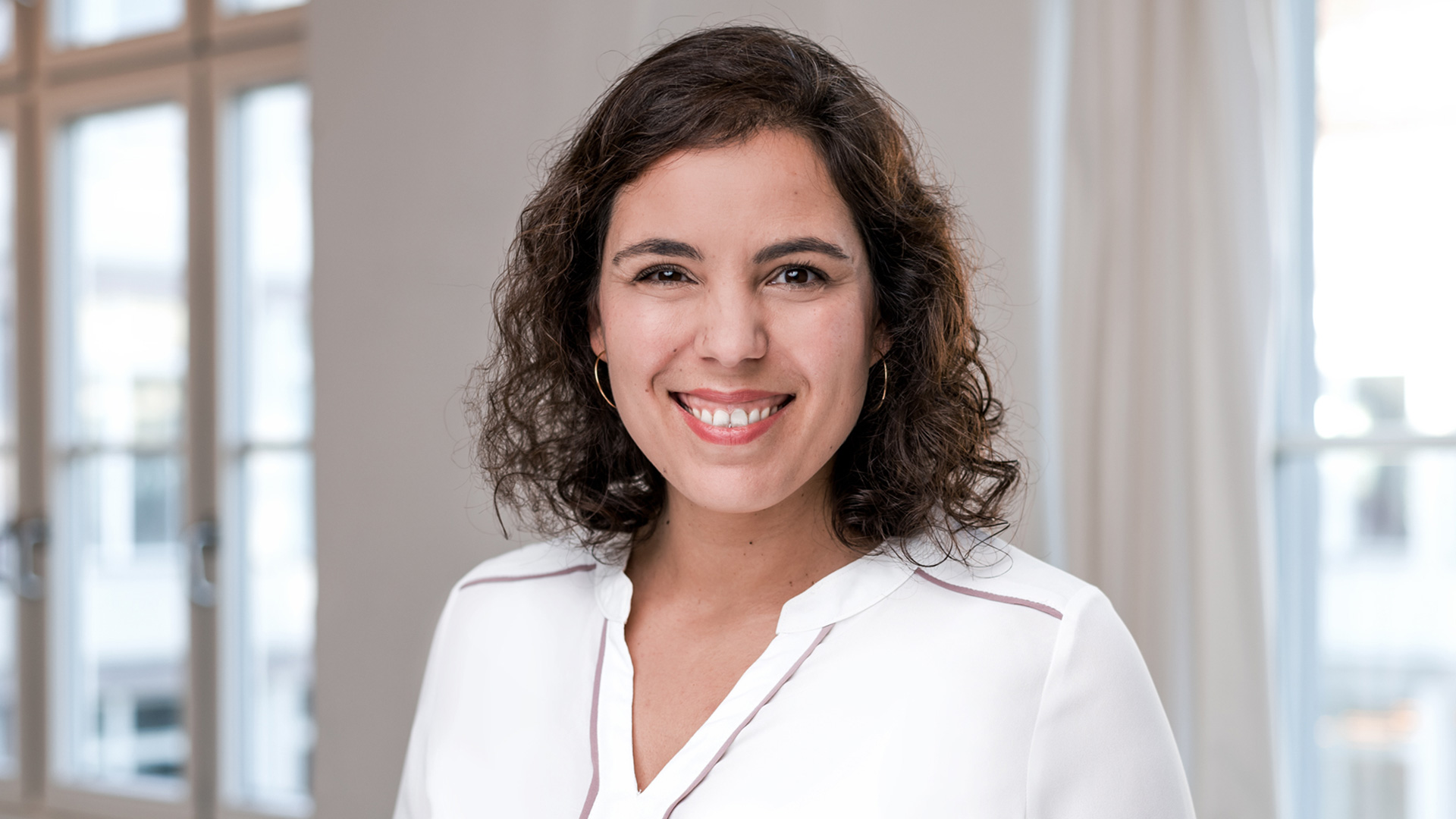 Marina Holtmann fra Vattenfall HR, ansvarlig for mentorprogrammet.
– Mentorskabet er en meget god aktivitet, der er åben for alle, som har behov for udvikling og er stødt på bestemte udfordringer i den forbindelse. Og som får råd og vejledning fra en mere erfaren person inden for det specifikke emne, siger Marina Holtmann fra Vattenfall HR, ansvarlig for mentorprogrammet.
Mentorer kan lide at bidrage til menneskers udvikling samt at se og støtte mennesker i deres udvikling. Mange mentorer har selv været mentee tidligere og ønsker at give noget tilbage.
– Jeg kan gode lide tanken om at mødes på tværs af landegrænser og forretningsområder, hierarkier og aldersgrupper. Mentorskabet kan gøre Vattenfall til en mere åben virksomhed, hvor mennesker støtter hinanden og giver feedback. Et skridt imod en ændring af kulturen, udveksling af viden og erfaringer", siger Marina Holtmann.
En indfaldsvinkel kan være, at det kun er mentoren, der deler erfaringer med mentee'en, men ofte går erfaringsudvekslingen begge veje.
– Der er mange fantastiske talenter i virksomheden. Det er dejligt at kunne følge unge, ambitiøse medarbejdere, som vil udvikle sig, på deres rejse. I dialog med andre lærer man altid noget om sig selv. Når Thea tager forskellige spørgsmål op, kan jeg næsten altid relatere det til mine egne dilemmaer. Ofte finder mentee'en på noget klogere, end jeg gør. Jeg lærer meget!, siger Linn Rejström.
– 2018 var et meget begivenhedsrigt år. Linn har hjulpet mig med de rette ting, så jeg har kunnet udvikle mig og opnå de mål, som vi fastsatte for mig i starten af året. Jeg anbefaler mentorskabet til alle, som ønsker at udvikle sig, og det kræver kun, at man tager lidt initiativ selv, siger Thea Alavuo.