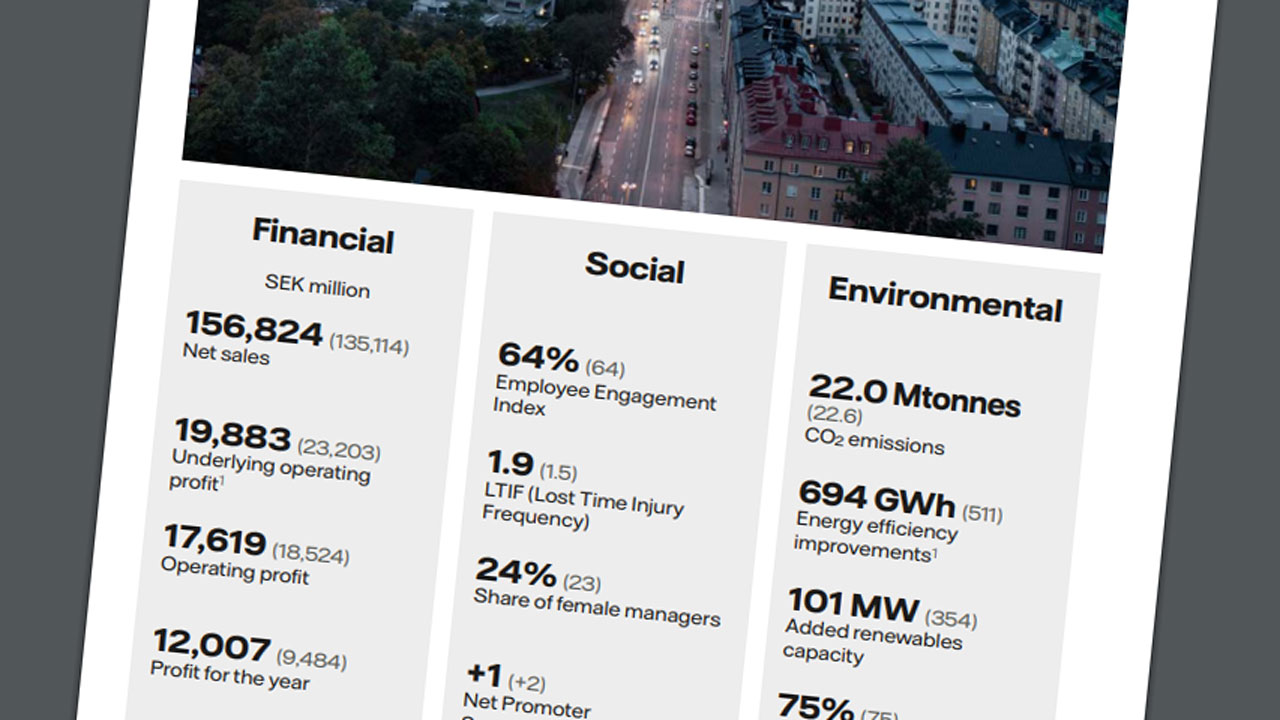 Vattenfall bliver endnu mere transparent omkring klimaspørgsmål over for investorer og kunder.
Interessenter forventer i stigende grad, at virksomhederne fokuserer mere på klimaet, når de fastsætter deres mål, og at de identificerer klimarelaterede risici og muligheder i forhold til deres forretning.
Vattenfall er allerede kommet langt på denne rejse med sit formål om at muliggøre et fossilfrit liv inden for én generation og sin klare strategi hen imod dette mål. Støtten til Task Force on Climate-related Financial Disclosures (TCFD) er en måde at anerkende det finansielle samfunds vigtighed på i forbindelse med denne omstillingsproces. Formålet med TCFD er at hjælpe virksomheder med at offentliggøre nyttige oplysninger, som sætter de finansielle markeder i stand til bedre at kunne forstå de klimarelaterede finansielle risici og muligheder, der er forbundet med potentielle investeringer. EU overvejer at integrere TCFD-rammen i sine fremtidige forordninger.
Risici og muligheder
Virksomhederne skal være transparente med hensyn til de udfordringer, der er forbundet med klimaforandringerne. Jo bedre virksomhederne er til at offentliggøre oplysninger, desto nemmere vil det være at identificere fællesnævnere, åbne op for partnerskaber, sikre klimaintelligente investeringer og undgå klimarelaterede risici. Bekæmpelse af klimaforandringer giver også mange nye forretningsmuligheder i forbindelse med f.eks. e-mobilitet og partnerskaber med virksomheder inden for sektorer såsom stål og cement – muligheder, som Vattenfall aktivt forfølger.
"Klimarelaterede oplysninger er vigtige for investorerne, og transparens er afgørende i forhold til risici og muligheder for vores forretning i kølvandet på klimaforandringerne. Støtte til TCFD er dermed et naturligt skridt for Vattenfall", siger Vattenfalls Head of Investor Relations, Johan Sahlqvist.
Afhjælpning af vejrhændelser og klimaforandringer
World Economic Forum (Det Verdensøkonomiske Forum) har igen i år rangeret ekstreme vejrhændelser og manglende afhjælpning af og tilpasning til klimaforandringer som den største trussel globalt set, og den udgør derfor en naturlig bekymring for den finansielle sektor i forbindelse med investering i virksomheder. Klimaforandringerne er ikke alene en trussel mod lokalsamfund i form af naturkatastrofer såsom tørke, storme, oversvømmelser osv., men har også en væsentlig indvirkning på forretningsaktiviteterne i disse lokalsamfund.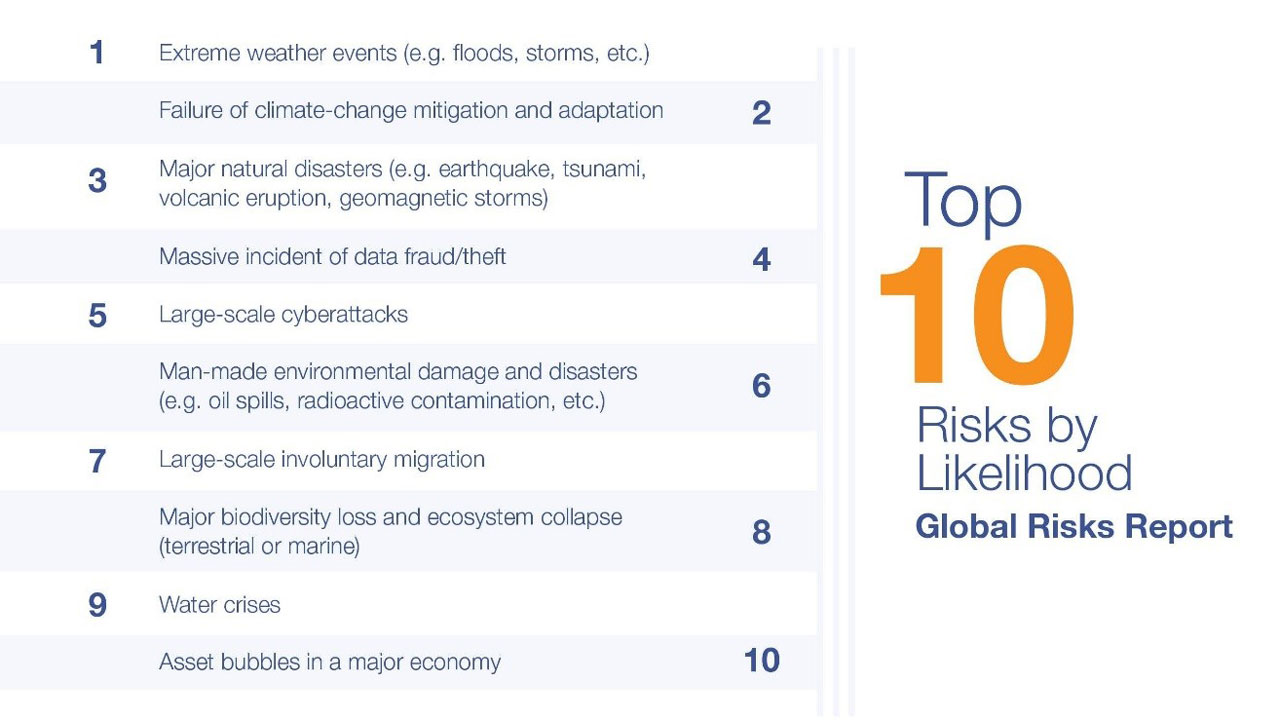 For de ledere, der har deltaget i en undersøgelse i forbindelse med den seneste udgave af World Economic Forums globale risikorapport, dominerer miljømæssige trusler listen for tredje år i træk – både hvad angår effekt og sandsynlighed
Vattenfall rapporterer allerede nu klimarelaterede oplysninger til CDP (Carbon Disclosure Project), der er verdens største datasamling for virksomheders klimaoplysninger, og som indeholder oplysninger om, hvor godt byer, regioner og virksomheder håndterer klimaforandringerne. CDP har over 7.000 virksomheder, som frivilligt indberetter data, og er allerede i færd med at integrere TCFD-anbefalingerne i sit spørgeskema om klimaforandringer.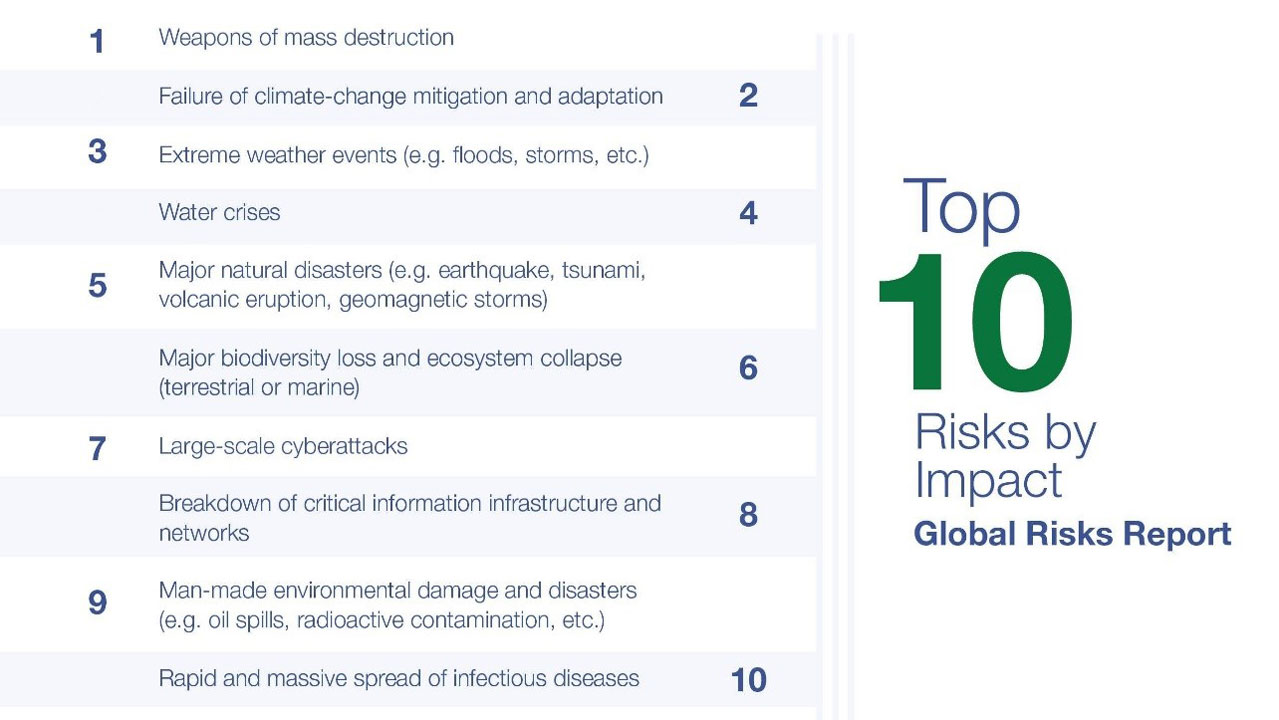 Vattenfalls Head of Environment, Helle Herk-Hansen, forklarer:
"Vattenfall har i mange år offentliggjort sine klimaresultater via CDP og er med succes klatret op ad stigen med hensyn til, hvor godt vi gør dette. I de seneste to år har vi opnået rangering som "leader" - foregangsvirksomhed, hvilket er over branchegennemsnittet. En årsag til dette er vores klare formål og den kendsgerning, at vi har væsentlige initiativer i gang til reduktion af CO2-udledningen inden for vores virksomhed og i sektorpartnerskaber. Det er vigtigt at være transparent med hensyn til vores klimarisici og muligheder i forhold til vores finansielle interessenter, men det er også noget, som vores store kunder og partnere i stigende grad tager i betragtning. TCFD-forpligtelsen tilføjer et yderligere lag til vores gennemsigtighed med hensyn til klimarelaterede emner".