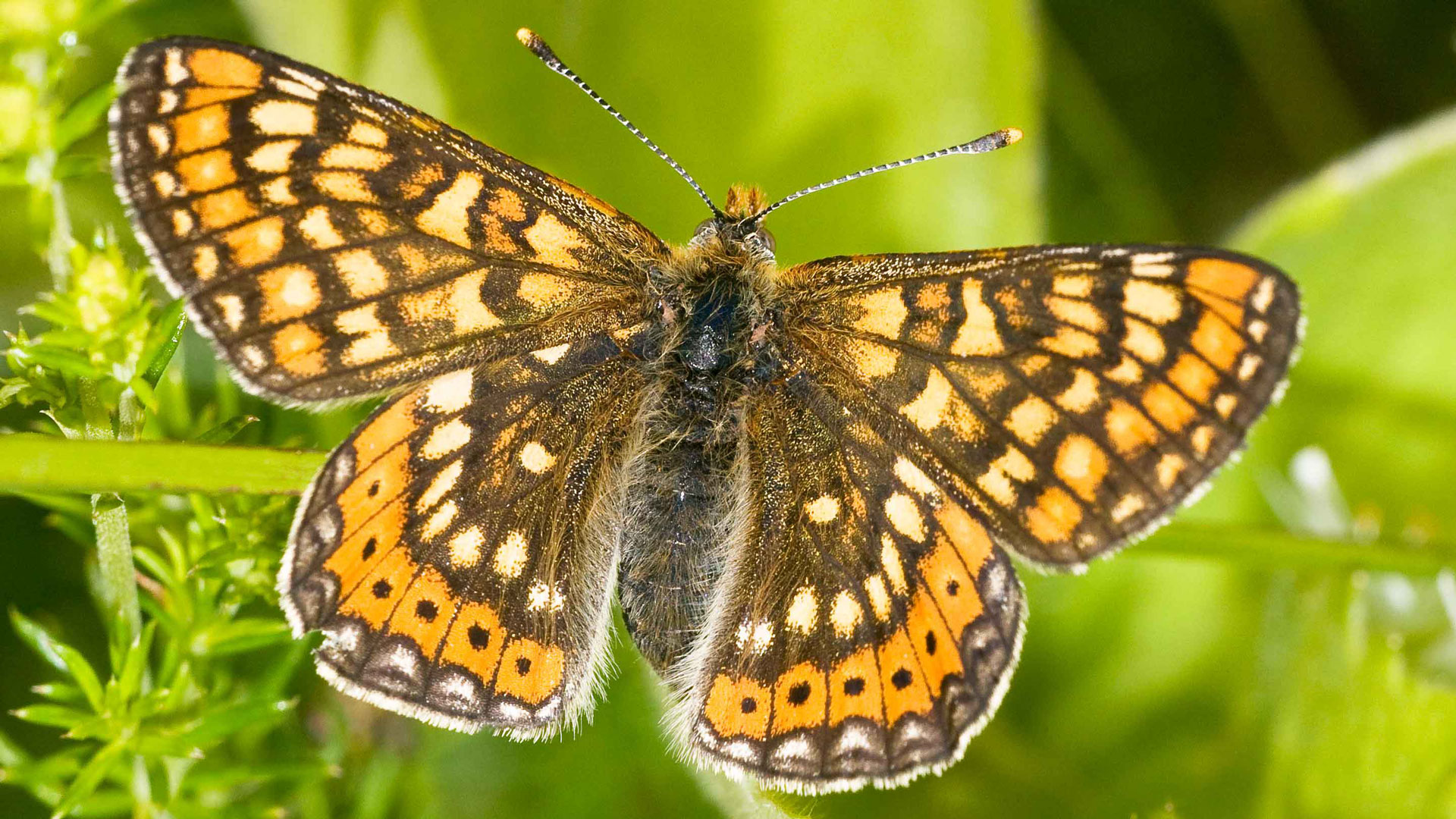 Vattenfall deltager i initiativ der skal beskytte og genoprette naturen i overensstemmelse med videnskaben
Med henblik på at deltage aktivt i udviklingen af nye metoder og retningslinjer for at beskytte og genoprette naturen baseret på videnskaben har Vattenfall som den første større svenske virksomhed for nylig tilmeldt sig initiativet Science Based Targets Network Corporate Engagement Program.
Vattenfalls mål for reduktion af udledningerne har siden slutningen af 2019 været godkendt af Science Based Targets, som er en ekstern validering af, at målene er i overensstemmelse med klimavidenskaben. Nu tager Vattenfall endnu et skridt i forhold til Science Based Targets for at sikre, at vores klimaindsats også beskytter naturen og biodiversiteten på en positiv måde.
World Economic Forum understreger betydningen af biodiversitet
World Economic Forum betragter tabet af biodiversitet som en af de vigtigste globale risici, og det har også konsekvenser for erhvervslivet. En af udfordringerne i forhold til biodiversitet er, hvordan man måler den, og der mangler en standardiseret tilgang, ligesom den, der benyttes for klimaet.
"Klimaforandringer påvirker tabet af natur og omvendt. Både klima og biodiversitet står øverst på vores dagsorden, og vi vil være med til at skabe en retfærdig, fossilfri og natur-positiv fremtid. Da vi allerede har et videnskabsbaseret klimamål, er det også naturligt for os at støtte initiativet Science Based Targets for Nature," siger Vattenfalls Head of Environment, Helle Herk-Hansen.
Vurderingerne er allerede påbegyndt
Som medlem af Corporate Engagement Program har Vattenfall forpligtet sig til at støtte arbejdet med at afprøve de værktøjer, der er ved at blive udarbejdet til erhvervslivet. I år har Vattenfall derfor påbegyndt en vurdering af vores værdikædes indvirkning på og afhængighed af naturen. Resultatet vil være et vigtigt første skridt frem mod at finde ud af mere om, hvordan et videnskabeligt baseret mål for naturen kunne se ud for Vattenfall.
"Vores biodiversitetsindsats er styret af vores ambition for 2030, hvor vi stræber efter en positiv nettovirkning i vores arbejde. For at opnå det mål er vi nødt til at sikre en ensartet måde at måle vores indvirkning og positive bidrag på, og vi skal også fortsætte vores forsknings- og udviklingsaktiviteter for at identificere innovative og digitale løsninger til biodiversitetsovervågning," fortsætter Helle Herk-Hansen.
Science Based Targets Network (SBTN) bestræber sig på at udvikle disse metoder og retningslinjer i samarbejde med førende NGO'er, internationale organisationer og akademiske institutioner. SBTN er en del af Global Commons Alliance. SBTN bygger på de opnåede resultater i initiativet Science Based Targets (SBTi).
I øjeblikket er der 60 virksomheder, der har tilmeldt sig Corporate Engagement Program. Deriblandt virksomheder som Kering, L'Oreal, The Coca-Cola Company og Unilever.
Læs mere om Vattenfalls arbejde for miljøansvarlighed og biodiversitet her