Green financing
At Vattenfall, we believe that sustainability is the business and we want to be leaders in the energy transition. Green financing is a way for us to articulate this in our funding and we invite investors to support the transition to a more sustainable energy system.
Vattenfall's Green Bond Framework follows the ICMA 2018 Green Bond Principles and the Framework has the highest rating, "Dark Green", in a Second Opinion by CICERO. Vattenfall intends to report substantial changes of the allocation to the Eligible Green Project Portfolio on a yearly basis, at least at a category level. Where feasible, Vattenfall may report on the impacts of the Eligible Green Project Portfolio funded with the Green Bond proceeds, or refer to existing sustainability reporting.
Use of proceeds
Vattenfall intends to allocate an amount at least equal to the incremental net proceeds of Vattenfall Green Bonds to a portfolio of Eligible Green Projects. Vattenfall will not finance nuclear or fossil fuel-based production projects with the proceeds of Green Bonds.
The eligible categories are the following:
a) Renewable energy and related infrastructure
Such as wind, solar and geothermal energy, biomass and hydrogen
b) Energy efficiency
For example within hydro power, smart grids/meters, energy recovery and fossil-free district heating and cooling
c) Electrification of transport and electrification of heating
Such as infrastructure for electric vehicles and Power-to-Heat
d) Industry projects
Activities enabling the transformation to fossil-free production like the HYBRIT project (fossil-free steel production)
Sustainability reporting
In our sustainability reporting, we want to be as open and transparent as possible.
We use GRI Reporting Guidelines as guiding principles for our sustainability reporting. In addition, as a signatory of the UN Global Compact, we report the company's sustainability performance every year and in our Annual and Sustainability Report we disclose our climate-related risks and opportunities in accordance with recommendations of the Task Force on Climate related Financial Disclosures (TCFD). We engage with several sustainability rating agencies and we have also joined the Green Asset Wallet platform to support the transparency on the green bond market.
Related content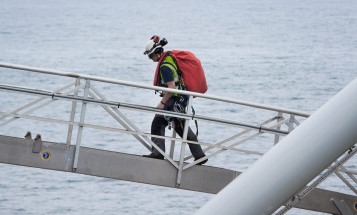 Sustainability ratings are an increasingly important consideration for investors.
See also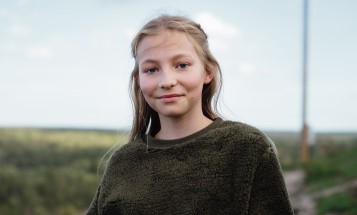 We have decided to make the biggest leap yet to reduce the impact of climate change.