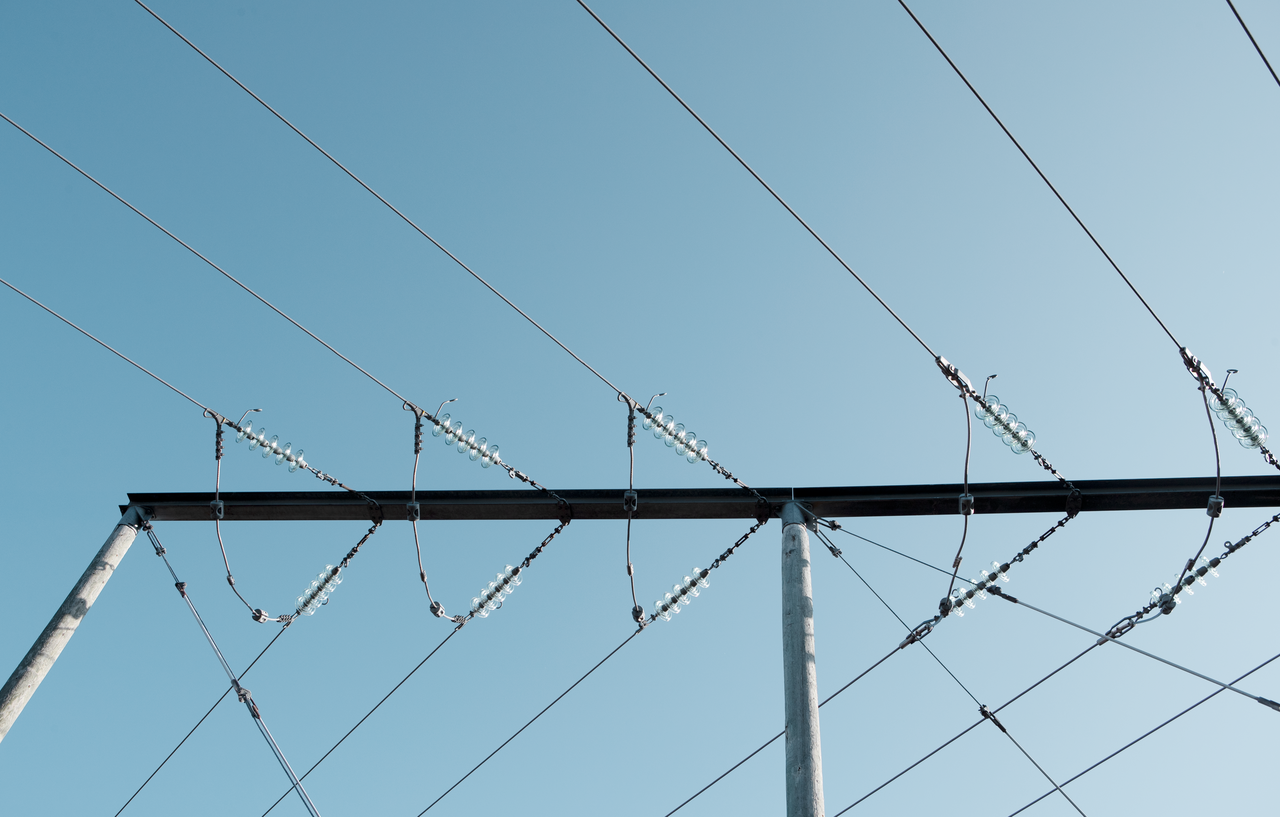 Fossielvrij textiel? James Veenhoff van House of Denim denkt dat het kan
Tijdens het event 'Makers van de Toekomst' onthulde Vattenfall op 13 februari 2020 het eerste fossielvrije ledikant ter wereld, bestaand uit verschillende onderdelen die elk zonder gebruik van steenkool, gas of aardolie zijn vervaardigd, verwerkt én vervoerd. Eén van de grootste uitdagingen in deze zoektocht bleek textiel. Omdat een aantal industrieën bijna volledig uit Europa is vertrokken, is in sommige gevallen teruggevallen op ambachten die al generaties worden overdragen en dreigen te verdwijnen. Zo werd het beddengoed handgeweven en kwam de Texelse wol voor het matras per zeilboot aan vaste wal. James Veenhoff van House of Denim schijnt zijn licht op de stand van een fossielvrije textielindustrie.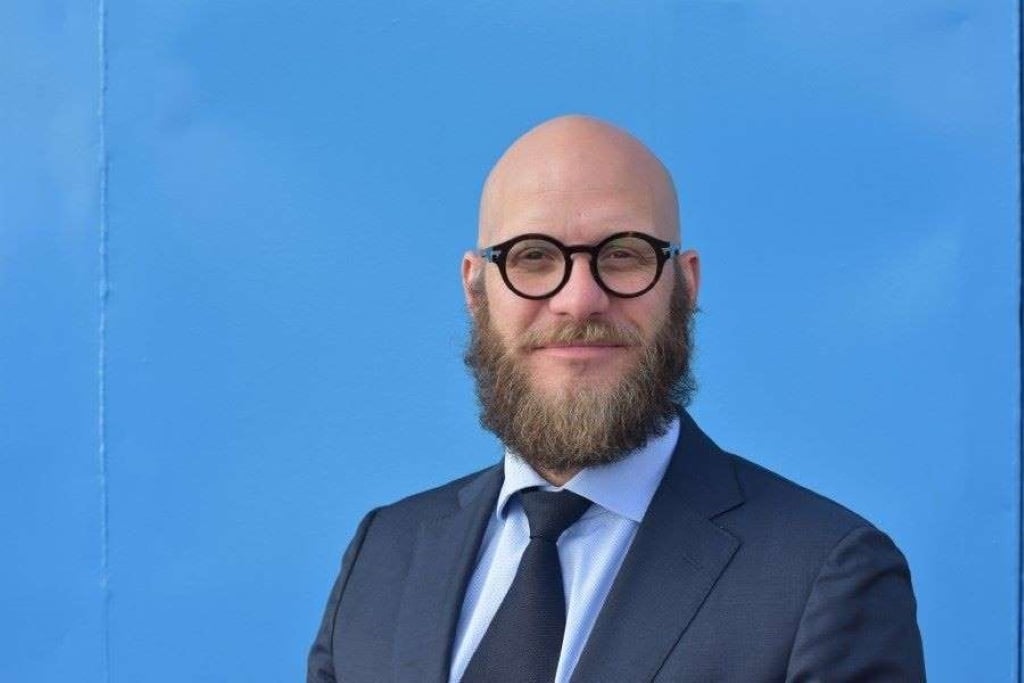 James Veenhoff van House of Denim
---
"In tegenstelling tot 10 jaar geleden, toen we nog een beetje meewarig werden aangekeken, realiseren steeds meer merken zich dat verduurzaming nú aan de orde is, Misschien nog wel belangrijker: ook de consumenten die van die merken kopen beseffen zich dat. Waardoor ook CEO's, marketeers en designers zich afvragen: we willen wel anders, maar hoe moet dat dan?"
Hoe groot is het issue van duurzaamheid in de textielindustrie?
"Het verontrustende, the ugly truth die we recht moeten durven aankijken, is dat we na de oliebranche als mode de meest vervuilende industrie ter wereld zijn. En dan kun je er nog zo cool uitzien, 'feeling like a million dollars', maar uiteindelijk heb je wat op je geweten. En dat is heel moeilijk te rijmen: bij kleding denken we toch vooral aan je mooi en goed voelen, aan expressie. Dat is heel emotioneel, terwijl de harde realiteit is dat je stil zou moeten staan bij thema's als arbeidsomstandigheden en vervuiling - heel rationele facetten zonder positief handelingsperspectief, wat voor consumenten verlammend werkt. Mensen vragen zich af: "wat kan ik er aan doen, ik kan er tóch niets aan veranderen…" Waar we nu staan in de mode-industrie is dat er eindelijk wordt samengewerkt. Dat is nodig, want als je iets wil oplossen in een keten die eindigt bij een winkel bij jou in het dorp, maar misschien wel begint in een katoenveld in Oezbekistan, dan zijn daar honderden partijen en schakels bij betrokken. In je eentje kun je niet zo heel veel."
Staat de jeugd nog niet op de banken voor duurzame kleding?
"De consument, zeker de jonge consument, wil graag een positieve keuze maken, maar wat is die goede keuze dan? Je moet ze opleiden en verleiden om een duurzamer product minstens zo gaaf te gaan vinden. Daarvoor moet je als industrie samenwerken – het streven in de branche is naar een soort driesterren-systeem zoals nu voor bijvoorbeeld kip, wat de keuze makkelijker maakt. Uiteindelijk zal de industrie alleen veranderen als de consument een bewuste keuze kan en zal maken, want die stemt met zijn geld. Je ziet dat meerdere jeansmerken nu gelukkig hun duurzame intenties uitspreken en met hun leveranciers het gesprek aangaan – want er ís vraag naar een duurzamer product. Dat is een heel spannend traject, want tot voor kort werd aan het begin van zo'n keten niet gesproken over die veranderingen. Het is een kleine, maar heel belangrijke kanteling in een grote industrie, de eerste wezenlijke stap."
Hoe zou een 'driesterren-kipsysteem' er voor de textielsector uit moeten zien?
"Duurzaamheid kent zoveel facetten, maar voor consumenten moet in één opslag te zien zijn wat de goede keuze is, net als bij dat driesterren-kipsysteem. De grote stap die we in de jeansindustrie nu zetten is het maken van één icoon waarin de vijf dimensies van verduurzaming samenkomen: vezels, waterverbruik – één paar jeans kost zo'n 7000 liter water, veilig chemicaliëngebruik, transparantie en 'fair work and wages', waarbij we moeten zorgen dat iedereen een menswaardige vergoeding krijgt."
Moet je niet ook willen sturen op energieverbruik?
Lachend: "Wij hebben er een heilig geloof in dat de energiebranche duurzame, groene stroom goedkoop gaat kunnen leveren! Onze grootste zorg is juist water. Dat werd tot nu als gratis resource beschouwd, maar we verwachten dat water schaars en duur gaat worden. We willen dus de switch maken van water-intensieve processen naar meer innovatieve technieken met slim gebruik van stroom. En als textielindustrie maken wij deze keuze zo, omdat we er eigenlijk op rekenen dat de energiesector haar deel zal doen. Bovendien: in fabrieken is het goed kijken naar energieverbruik en duurzame machines natuurlijk al wel een bekend gegeven, ook om voordelig op schaal te kunnen produceren."
Vóór de tijd van vliegtuigen en zeecontainers maakten we textiel in Nederland zelf. Dat is bijna allemaal verdwenen. Wat vind je daarvan?
"De laatste restjes vakmanschap en technische kennis om een samenleving over te dragen, voor het maken van kleding en voedsel, zijn 'for granted' genomen in Nederland: het heeft geen economische waarde meer hier, door de alternatieven in bijvoorbeeld Azië. Gelukkig herontdekken we dat wel op tijd. Om te zien hoeveel energie er is om dat vakmanschap in ere te herstellen en in leven te houden, dat stemt hoopvol. Maar let op: kleinschalige studies en initiatieven zijn natuurlijk heel waardevol, maar kijk ook naar de grote groep consumenten, op de Kalverstraat in Amsterdam, naar al die jonge mensen die er in het weekend cool uit willen zien. Je moet de grote machine van de miljoenen stuks willen beïnvloeden, je moet dáár impact maken, ook op prijspunten die normale mensen zich kunnen veroorloven, dus niet alleen bij jeans van €250. Schaalbaarheid is het grootste vraagstuk in deze hele discussie, de grootste uitdaging van de industrie. En we zijn daar vlakbij, want een heleboel zaken worden door nieuwe technologie en kostendalingen steeds bereikbaarder, zijn zelfs nu al veel goedkoper dan ze 10, 15 jaar terug waren. En we zien dat merken, producenten, maar ook overheden en NGO's de samenwerking steeds meer opzoeken: we zijn op de goede weg!"