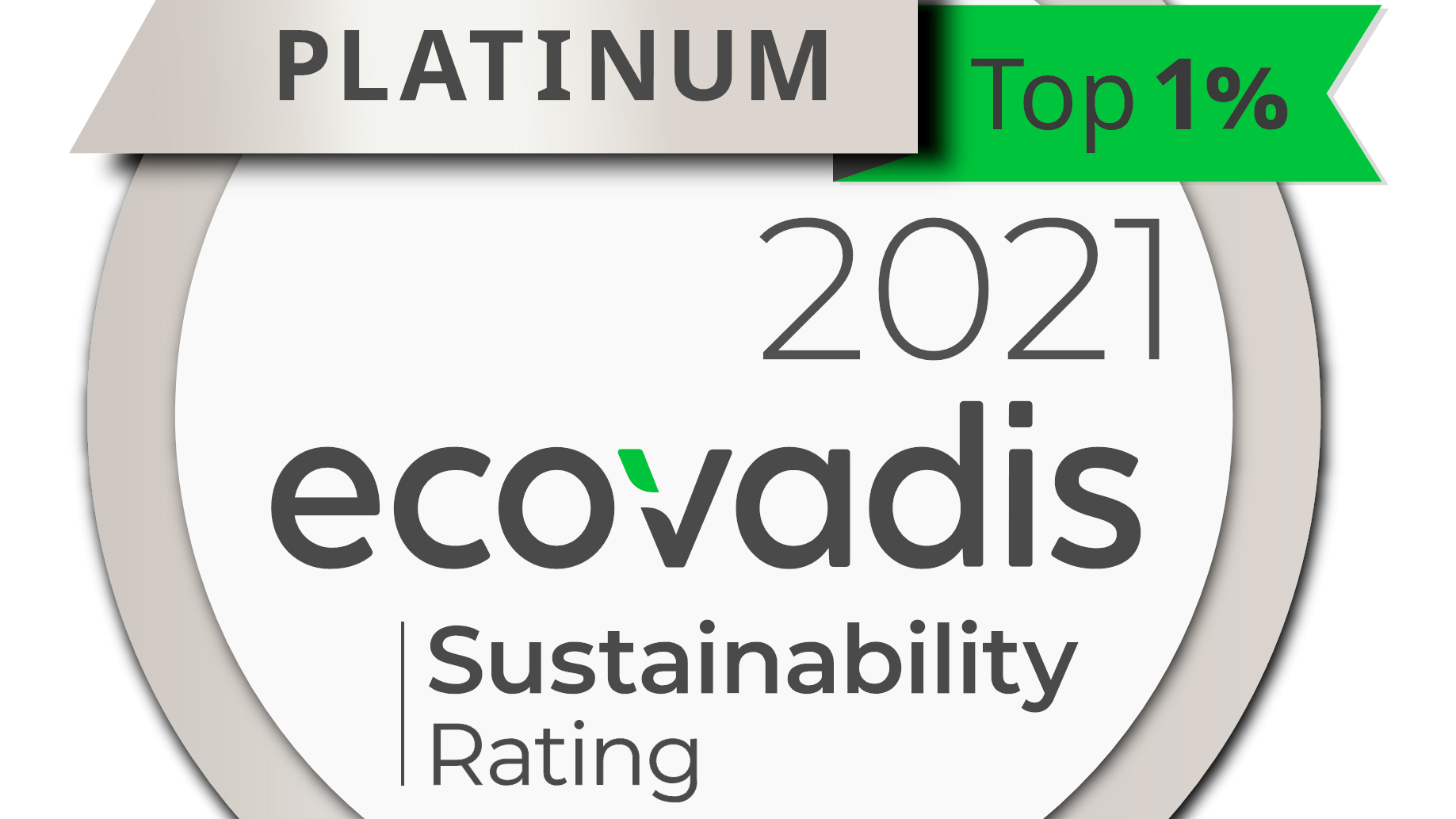 Toprating voor Vattenfalls duurzaamheidsprestaties
Volgens de beoordeling van EcoVadis, een vooraanstaande organisatie die de duurzaamheidsprestaties van bedrijven wereldwijd in kaart brengt, zijn de duurzaamheidsinspanningen van Vattenfall van het hoogste niveau. De Platinum rating van EcoVadis versterkt de positie van Vattenfall als één van de meest op duurzaamheid gerichte bedrijven in de energiesector, behorend tot de beste 1 procent van in totaal 75.000 onderzochte bedrijven.
"Het geeft veel voldoening dat onze duurzaamheidsinspanningen worden erkend. Duurzaamheid is volledig geïntegreerd in onze strategie en in alles wat we doen, heeft de hoogste prioriteit in onze eigen activiteiten, maar ook in onze samenwerking met leveranciers, klanten en partners", zegt Annika Ramsköld, Head of Corporate Sustainability bij Vattenfall.
Duurzaamheidsprestaties vormen de basis van Vattenfalls ambitie: het mogelijk maken om fossielvrij te leven binnen één generatie. Vattenfall heeft zich tegenover zijn medewerkers, klanten en andere stakeholders duidelijk verplicht om koploper in de energietransitie te blijven. Internationale richtlijnen zoals OESO en de Guiding Principles for Business and Human Rights van de Verenigde Naties staan centraal bij Vattenfalls duurzaamheidsinspanningen.
"In Nederland is veel discussie over de duurzaamheid van verschillende energieleveranciers. Partijen die zelf amper investeren in nieuwe wind- of zonneparken halen hoge scores, terwijl juist nieuwe productiecapaciteit cruciaal is voor het slagen van de energietransitie. Wij investeren miljarden in wind- en zonneparken om de energievoorziening van Nederland fossielvrij te maken, én we kijken verder. Daarom zijn we ook zo trots op de platinum rating van EcoVadis; daar wordt juist gekeken naar duurzaamheid in de breedte - dus naast prestaties op gebied van energietransitie en CO2-reductie, worden ook scores op diversiteit, ethiek, ketenverantwoordelijkheid en mensenrechten zwaar meegewogen", vult Martijn Hagens, CEO Vattenfall Nederland aan.
Elk jaar doorloopt Vattenfall een assessment door EcoVadis, dat zich richt op vier thema's: Milieu, Arbeids- en mensenrechten, Duurzame inkoop en Ethiek. Hagens: "Op Milieu scoren we 90 van de 100 punten en dankzij onze inspanningen en aandacht voor de toeleveringsketen en sociale aspecten zoals mensenrechten en arbeidsomstandigheden bij leveranciers is onze score op 'duurzame inkoop' naar 80 gestegen, waardoor we nu op dat gebied een plaats innemen in de top 1% van bedrijven die elektriciteit, gas en stoom leveren."
• Lees meer over Vattenfalls duurzaamheidsinspanningen