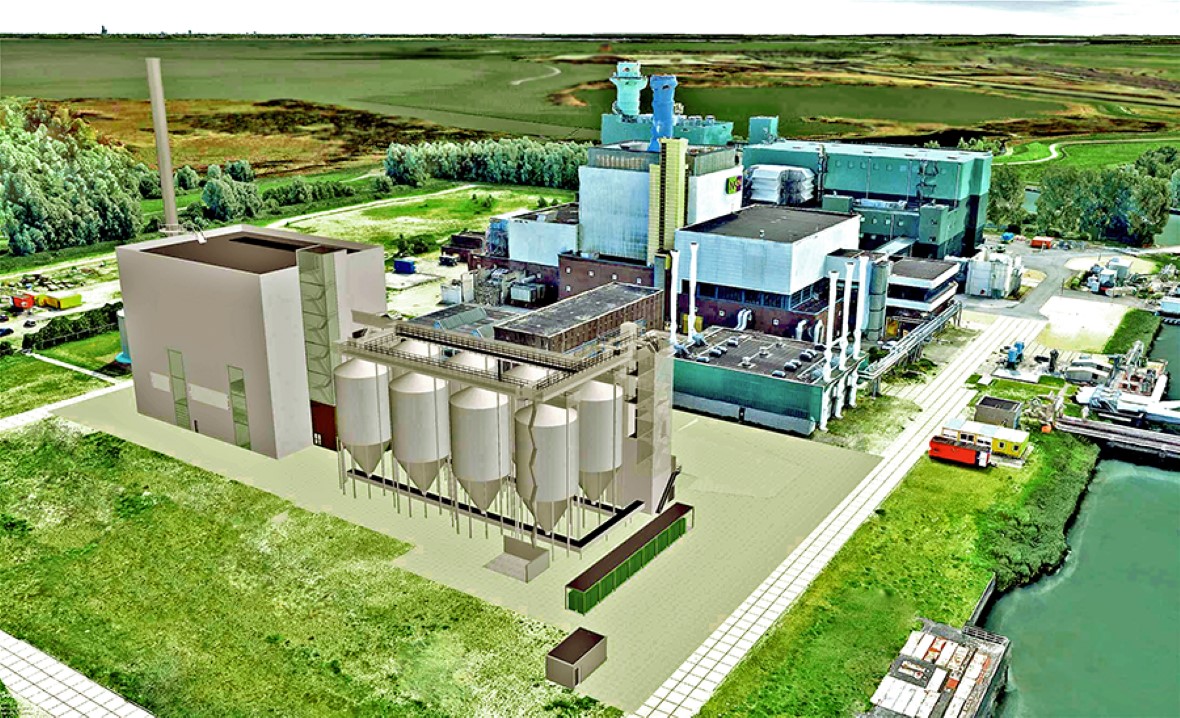 In De Telegraaf van 20 januari jl. halen Fenna Swart, Maarten Visschers en Johan Vollenbroek hard uit naar Vattenfall vanwege de mogelijke biomassacentrale in Diemen. Vattenfall vindt dit onredelijk en ongepast. Een definitief besluit of de centrale er komt of niet kan alleen maar worden genomen als er meer helderheid is over de alternatieven. Geef ons dan ook de tijd om dat zorgvuldig te onderzoeken, en denk met ons mee in plaats van te kiezen voor oorlogsretoriek. En richt je pijlen daar waar ze horen: op de politiek.
Laten we wel wezen: wij willen niet iets bouwen, waar niemand op zit te wachten. Daarom hebben we in juni 2020 al aangegeven dat we het definitieve besluit of de centrale gebouwd moet worden uitstellen. We hebben daarbij aangegeven dat we werken aan alternatieven. Maar er is tijd voor nodig om dat zorgvuldig te doen.
Wij helpen onze klanten te verduurzamen en CO2-uitstoot terug te dringen. Zij verwachten van ons dat wij duurzame warmte leveren; daarbij kijken gemeenten Diemen, Weesp, Gooise Meren, Amsterdam, Almere en Provincie Noord-Holland naar ons om hun duurzaamheidsdoelstellingen te kunnen halen. De enige optie die binnen de huidige wet- en regelgeving past én voorhanden is, is op dit moment biomassa. Maar het duurzaamheidskader van de overheid is nog niet helder, en met de val van het kabinet lijkt die duidelijkheid ver weg. Bovendien zien ook wij dat het draagvlak voor biomassa in de maatschappij afneemt – wij zijn niet doof voor dat geluid. Een definitief besluit of de centrale er komt of niet kan daarom op z'n vroegst pas in het voorjaar van 2022 worden genomen. Tegelijkertijd zijn wij wel gebonden aan de afspraken in het Klimaatakkoord en wordt er naast het uitwerken van alternatieven, doorgewerkt aan de voorbereidingen van deze mogelijke centrale, voor het geval dit toch de enige oplossing op korte termijn blijkt.
Voorafgaand aan hun opiniestuk stuurden actiegroepen Leefmilieu, Mobilisation for the Environment en Comité Schone Lucht op 18 januari 2021 een brief aan Vattenfalls CEO Anna Borg waarin zij eisen dat Vattenfall vóór 28 januari Provincie Noord-Holland vraagt de toegekende vergunning voor de nog te bouwen biomassa centrale in te trekken. Doet Vattenfall dat niet, dan zien deze actiegroepen dat – in hun bewoordingen – als een oorlogsverklaring en dreigen zij onze klanten op te roepen ons bedrijf te boycotten. Wij vinden deze dreigementen onredelijk en ongepast.
Wij willen de activisten dan ook oproepen tot redelijkheid. Het zou deze tegenstanders sieren om constructief mee te denken over alternatieven voor biomassa, in plaats van de discussie over de warmtetransitie en ons als bedrijf te gijzelen. Dus geef ons de tijd, denk mee met ons en álle betrokkenen, en richt je pijlen intussen daar waar ze horen: de politiek die klimaatdoelstellingen heeft gesteld en een klimaatakkoord heeft gesloten waar biomassa een belangrijk onderdeel van is. De energietransitie is een ongekend grote opgave. Bij die opgave hoort ook de verantwoordelijkheid om moeilijke afwegingen te maken. Die afwegingen maken wij nooit alleen, we doen dit in constructief overleg met betrokken partijen. Want alleen met zorgvuldige besluitvorming en samenwerking kunnen we het mogelijk maken fossielvrij te leven binnen één generatie.
Martijn Hagens en Alexander van Ofwegen
Raad van Bestuur Vattenfall Nederland