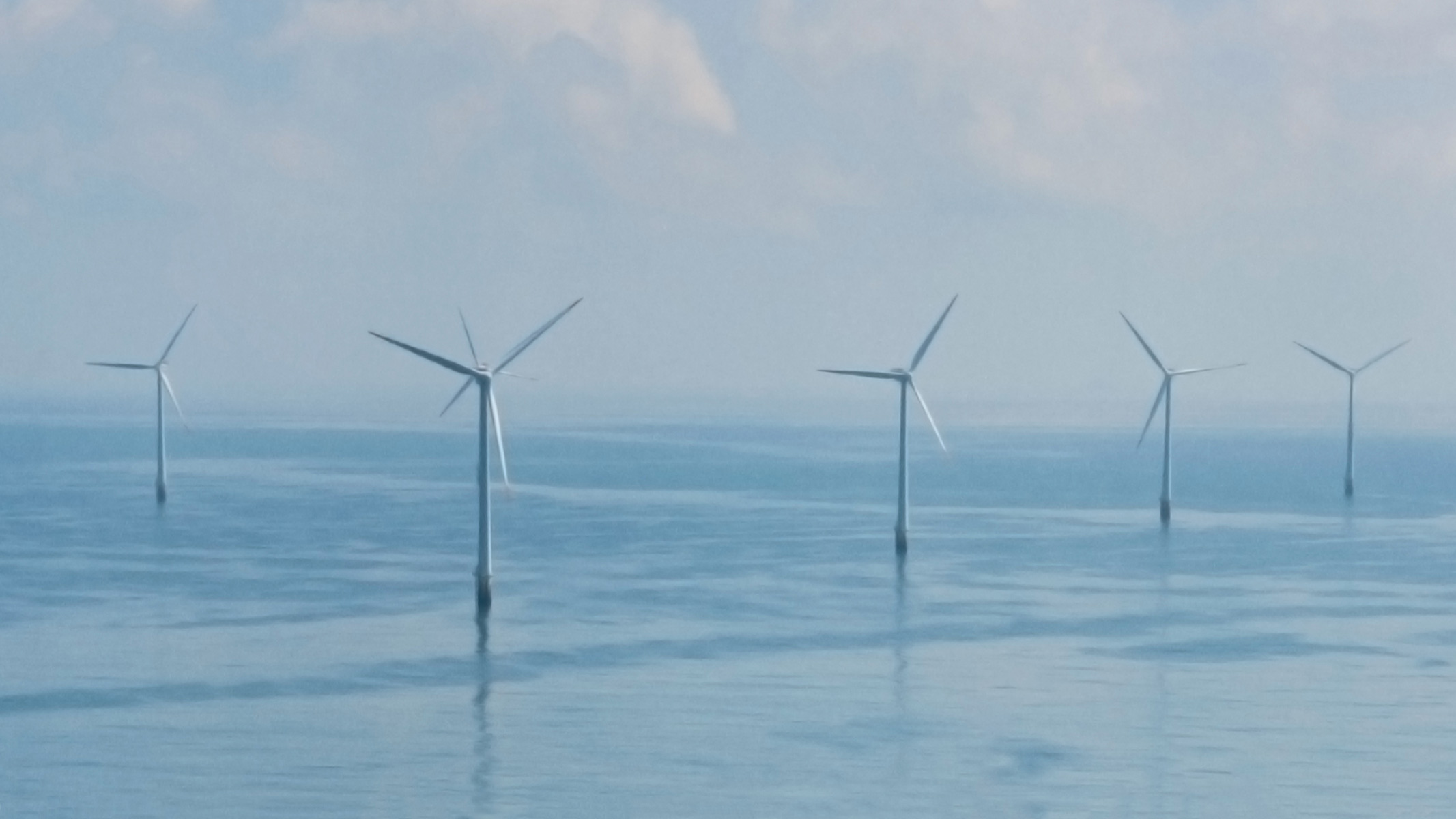 Vattenfall kommer att optimera och handla med 1 000 gigawattimmar förnybar el från en ny kunds vindkraftpark i tyska delen av Nordsjön.
Den havsbaserade vindkraftparken Deutsche Bucht (DeBu) är en 252 MW stor vindkraftpark i tyska Nordsjön, ägt av Northland Power, och Vattenfalls senaste tyska elhandelskund. Det nu träffade avtalet betyder att Vattenfall kommer att ansvara för och optimera försäljningen av cirka 1 000 gigawattimmar ren vindkraftel per år när projektet beräknas vara färdigställt i början av 2019.
Effektiv elhandel är en del av Vattenfalls kärnverksamhet. Vattenfalls prognosteam för vind- och solkraft tar fram skräddarsydda prognoser för såväl företagets egen vind- och solkraftverksamhet som för kunders produktionsanläggningar för att optimera försäljningen på elhandelsmarknaden. Vid slutet av 2016 hade Vattenfall Marketings portfölj med förnybar el en kapacitet om cirka 4 400 MW, jämfört med Vattenfalls egen installerade vindkraftskapacitet om 2 500 MW.
– Vattenfalls mål är att elhandelsportföljen för land- och havsbaserad vindkraft ska växa. Som en av Europas största operatörer av havs- och landbaserade vindkraftparker kan vi erbjuda vår kompetens inom detta område även till tredje part genom portföljförvaltningsavtal och energiköpsavtal, så kallade Power Purchase Agreements (PPA), säger Anna Borg, chef för Vattenfalls Business Area Markets.
252-megawattprojektet Deutsche Bucht ägs av en den oberoende kanadensiska kraftproducenten Northland Power och befinner sig för närvarande i ett långt framskridet utvecklingsskede. Projektet, ursprungligen utvecklat av British Wind Energy (BWE), är Northlands tredje havsbaserade vindkraftsprojekt.
– Genom åren har Vattenfall fått god kunskap om havsbaserad vindkraft tack vare sin position som storskalig operatör av havsbaserade vindkraftparker. Detta omfattar både drift och marknadsföring av havsbaserad vindkraft, säger Christine Lauber, Director of Sales and Origination Germany vid Vattenfall Energy Trading.
Boris Balan, Vice President för Europa vid Northland Power kommenterar avtalet så här:
– Northland har haft ett positivt samarbete med Vattenfall ända sedan vi började engagera oss i Deutsche Bucht-projektet. Vi ser fram emot att fortsätta att arbeta produktivt tillsammans för att maximera projektets värde för både elkunder och intressenter, samtidigt som vi bidrar med ren, förnybar energi till Europas elnät
Deutsche Buchts webbplats (på engelska)
---
Vindkraftfakta
Vattenfall har för närvarande över 1 100 vindkraftverk med en total installerad kapacitet på 2 500 megawatt (MW) i sex länder: Sverige, Storbritannien, Nederländerna, Tyskland, Danmark och Frankrike.
2016 producerade Vattenfall mer än sex miljarder kWh (6 TWh) el från vindkraft. Fram till och med 2020 kommer Vattenfall att utöka vindkraftkapaciteten till 4 000 MW.