Lördagen var den stora prideparaddagen i Stockholm och Hamburg, och många Vattenfallmedarbetare deltog.
Med strålande sol och höga temperaturer som man normalt upplever bara i södra Europa hade prideparaderna i Berlin, Stockholm och Hamburg bästa möjliga inramning för en trevlig dag med kollegor och åskådare. I Amsterdam hade Vattenfall beslutat att donera pengar från intäkterna från laddstationer till HBTQI-organisationen COC.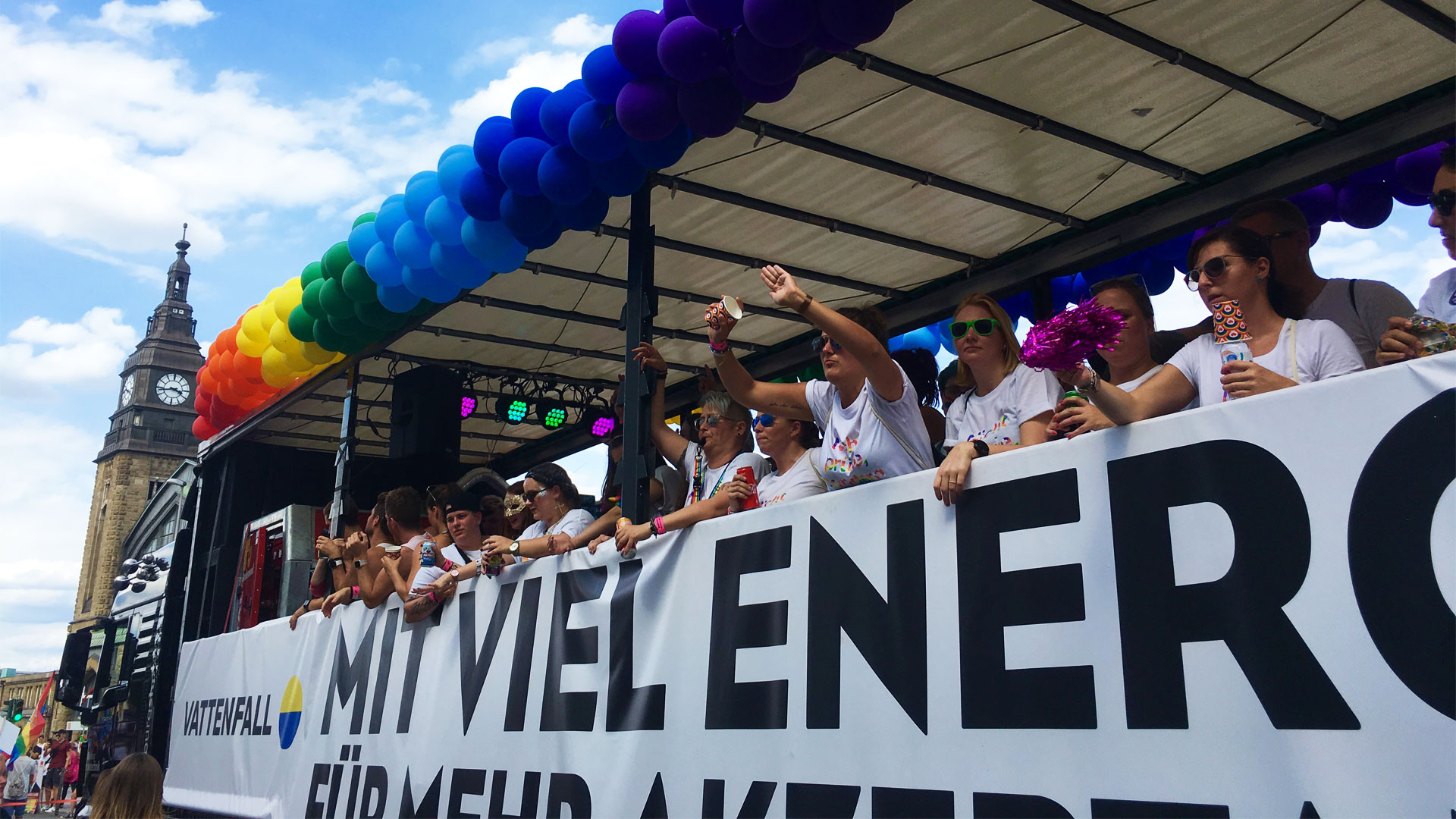 Ljudlig och färgglad parad genom Hamburgs gator
All vår energi för mångfald: I den mer än 30-gradiga hettan den 4 augusti tågade omkring 200 000 människor i prideparaden i Hamburg för mer respekt, jämlikhet och tolerans. Tillsammans med Radio Energy och Clas Ohlson hade Vattenfall en lastbil med i paraden för att sprida budskapet "Powered by Diversity".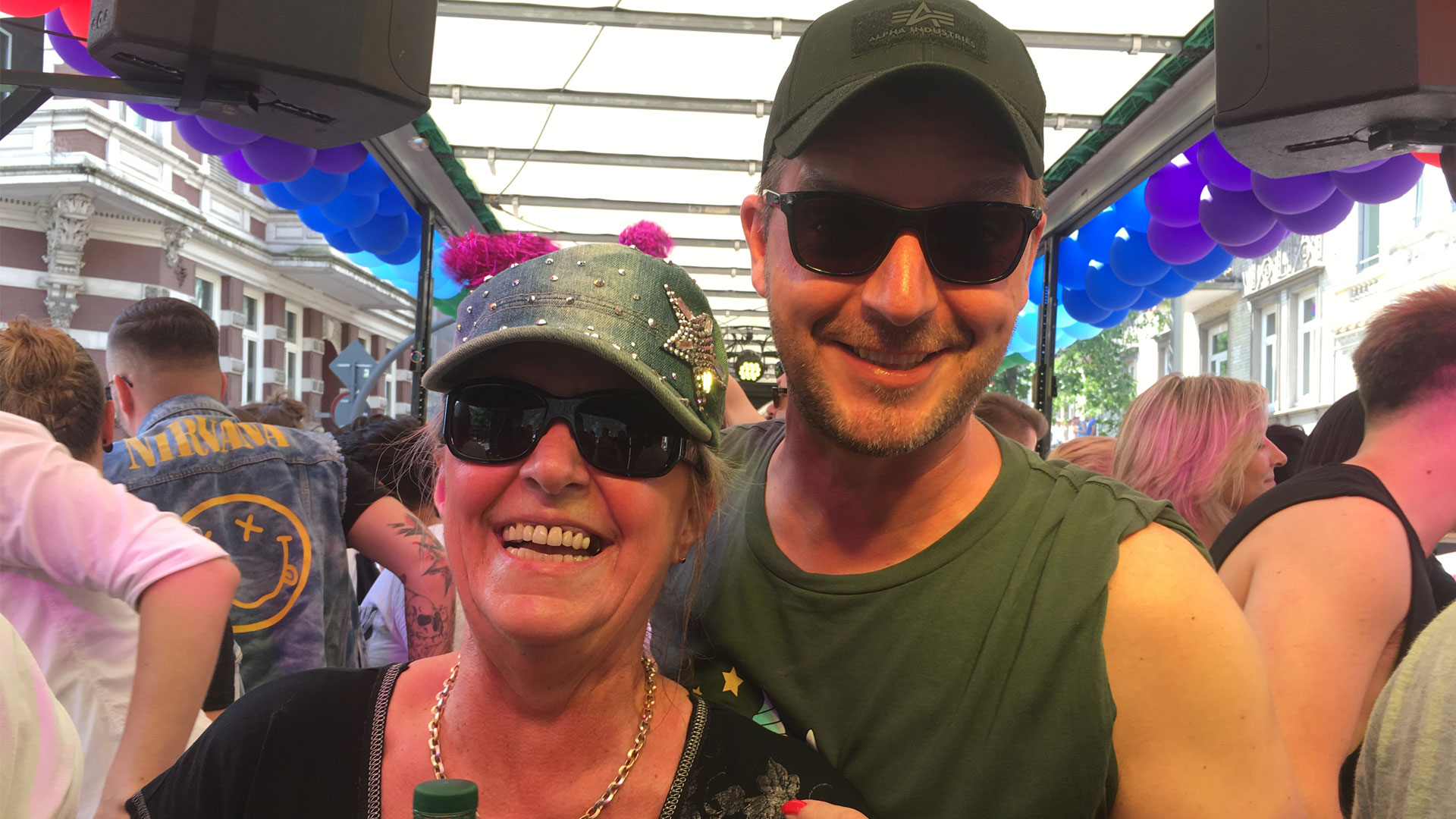 Daniel Münchrath.
Tjugo platser för Vattenfallmedarbetare hade lottats ut i förväg, och bland vinnarna fanns Daniel Münchrath vid Vattenfall Europe Nuclear Energy.
– Min mamma Elvira reste hit från Köln enbart för detta, och vi tyckte att det var jättekul att i dag för första gången få vara med på ett ekipage i en prideparad.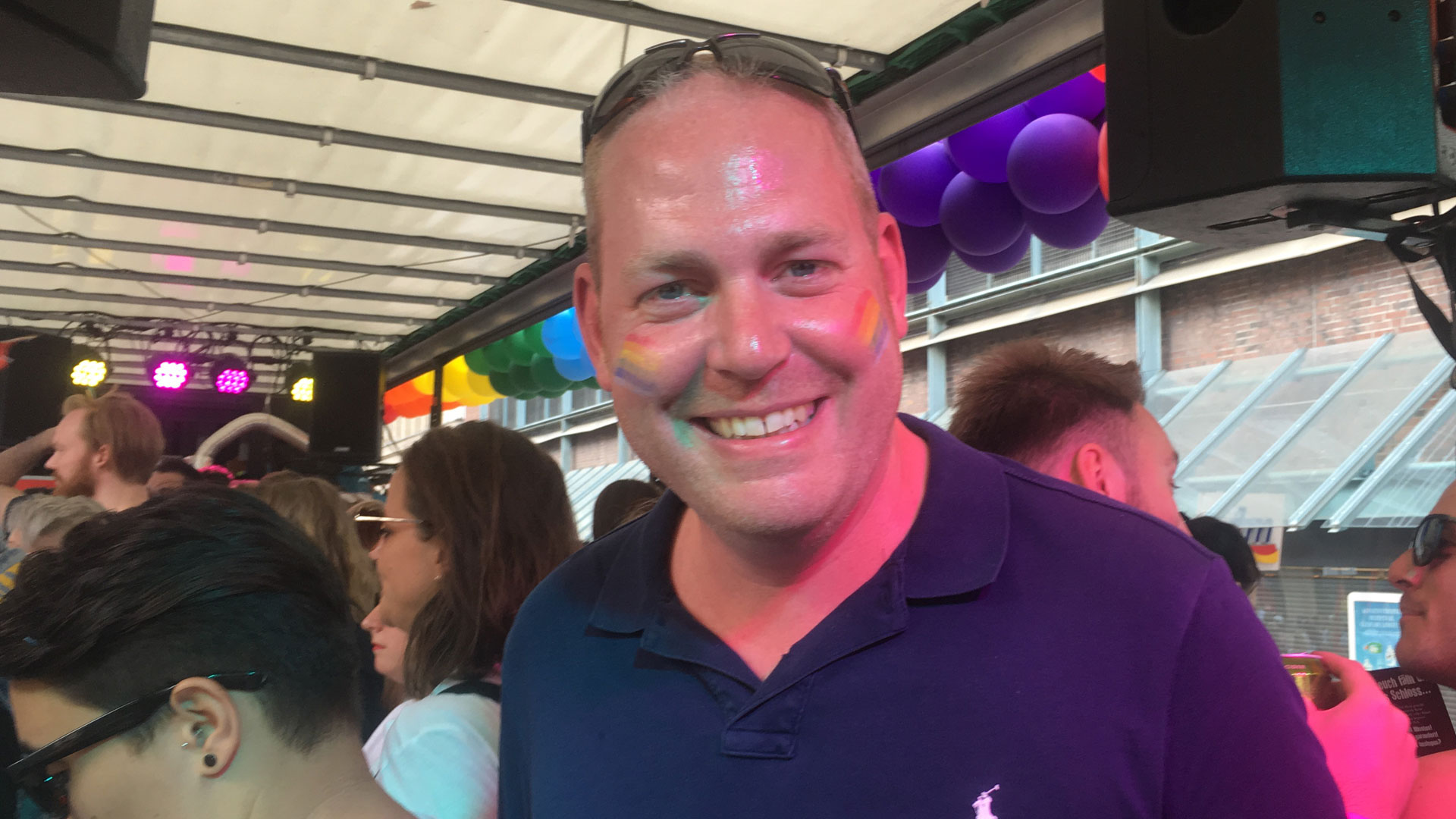 Heiko Jensen.
Heiko Jensen, Tax Governance, var också på plats:
– Det är fantastiskt att Vattenfall efter Nederländerna och Sverige nu också håller fanan högt i Berlin och Hamburg för andra gången. Låt oss fortsätta så här!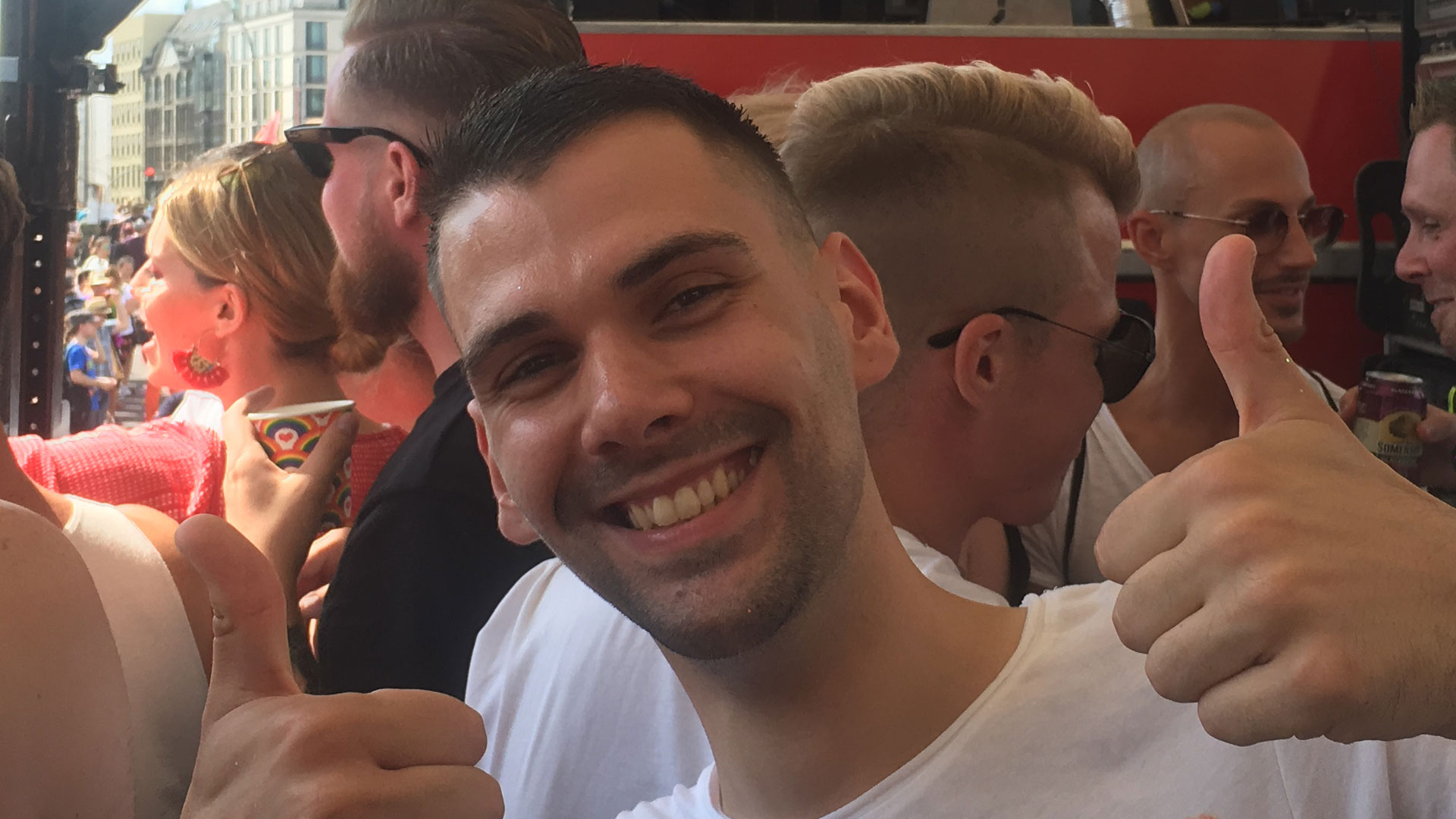 Felix Scheller.
De närmare 50 ekipagen spred både ljud och färg där de rullade fram genom centrala Hamburg.
– Det är fantastiskt att Vattenfall är så engagerade i detta och att vi kan tåga tillsammans för mer tolerans, säger Felix Scheller från HR.
Prideparaden var avslutningsevenemanget för den 38:e prideveckan i Hamburg. Regnbågsflaggan hissades också vid huvudkontoret i Überseering.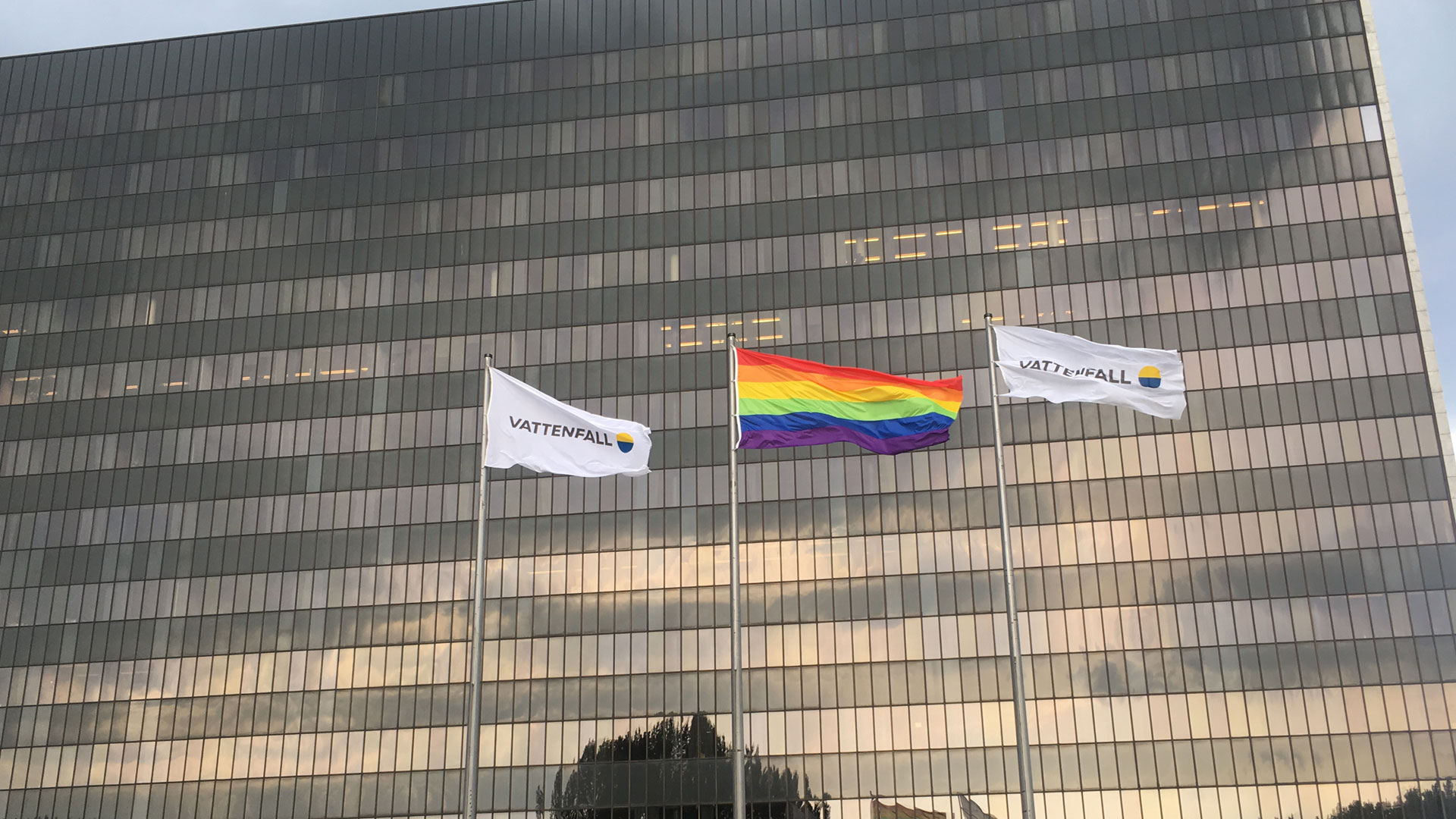 Berlin – mångfald och öppenhet är viktigt
Vid paraden i Berlin firade en miljon åskådare och deltagare Pride i medelhavstemperaturer på över 30 grader. Vattenfalls musiklastbil pumpade ut toner i sju timmar i sträck och 90 entusiastiska medarbetare njöt av dagen under mottot "Powered by Diversity".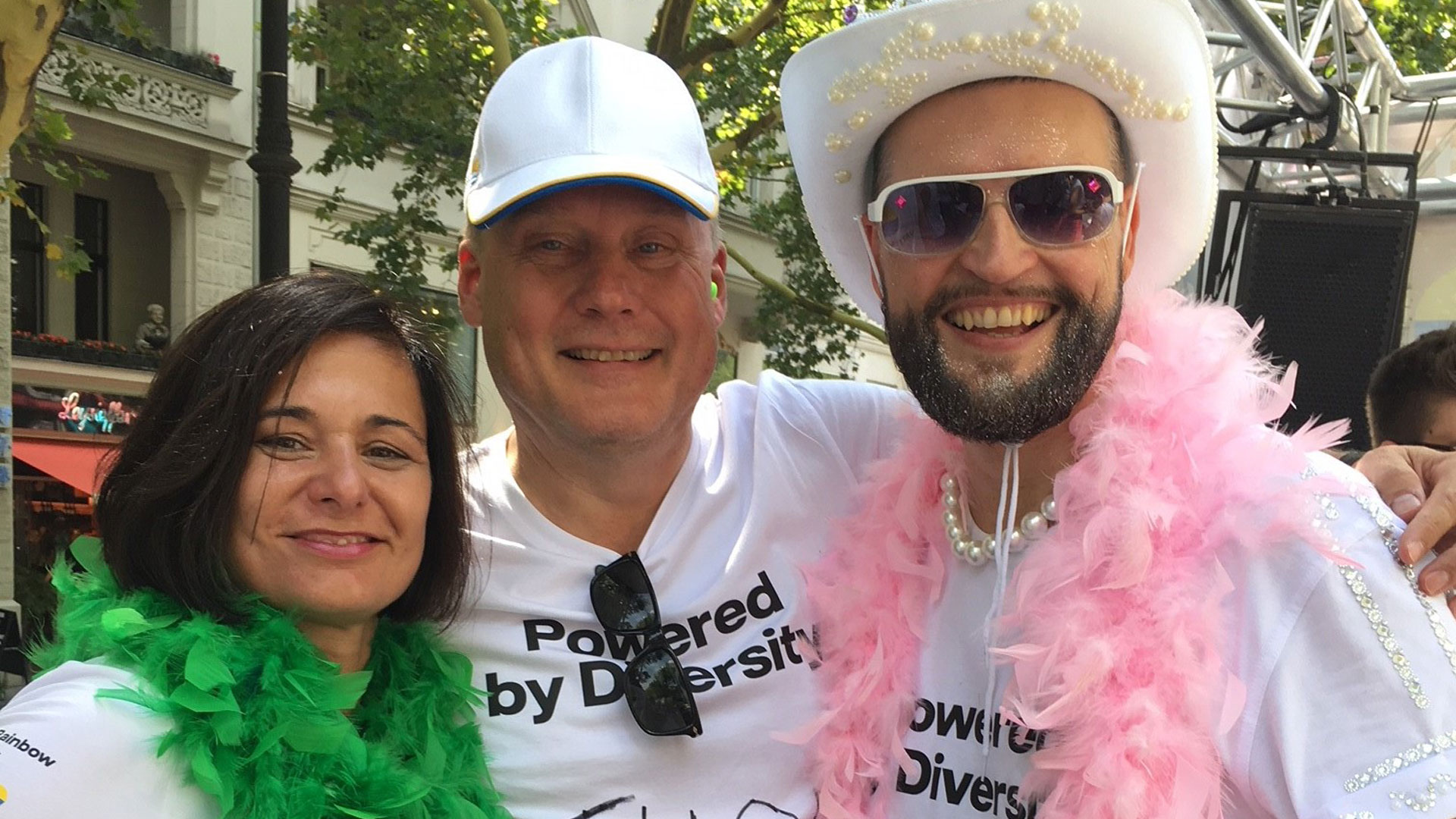 Från vänster: Mandy Rohwedder, styrelseledamot Vattenfall Rainbow Network, Tuomo Hatakka, Diversity & Inclusion Officer och Johannes Nohl, ordförande för Vattenfall Rainbow Network.
Vattenfalls Diversity & Inclusion Officer Tuomo Hatakka, som deltog i paraden i Berlin, kommenterade den så här:
– Jag är glad över att jag fick delta i prideparaden i Berlin tillsammans med vårt Vattenfall Rainbow Network och många entusiastiska kollegor för att visa att det är viktigt för oss med mångfald och öppenhet. Ett av Prides politiska krav är att öka medvetenheten om mångfald inom företag och fostra HBTQ-talanger – homosexuella, bisexuella, trans- och queerpersoner – på arbetsplatsen. Det passar bra ihop med vårt motto "Powered by Diversity" och jag hoppas att mångfaldspotentialen kommer att förverkligas och utnyttjas än mer inom hela ekonomin. Det gynnar oss alla.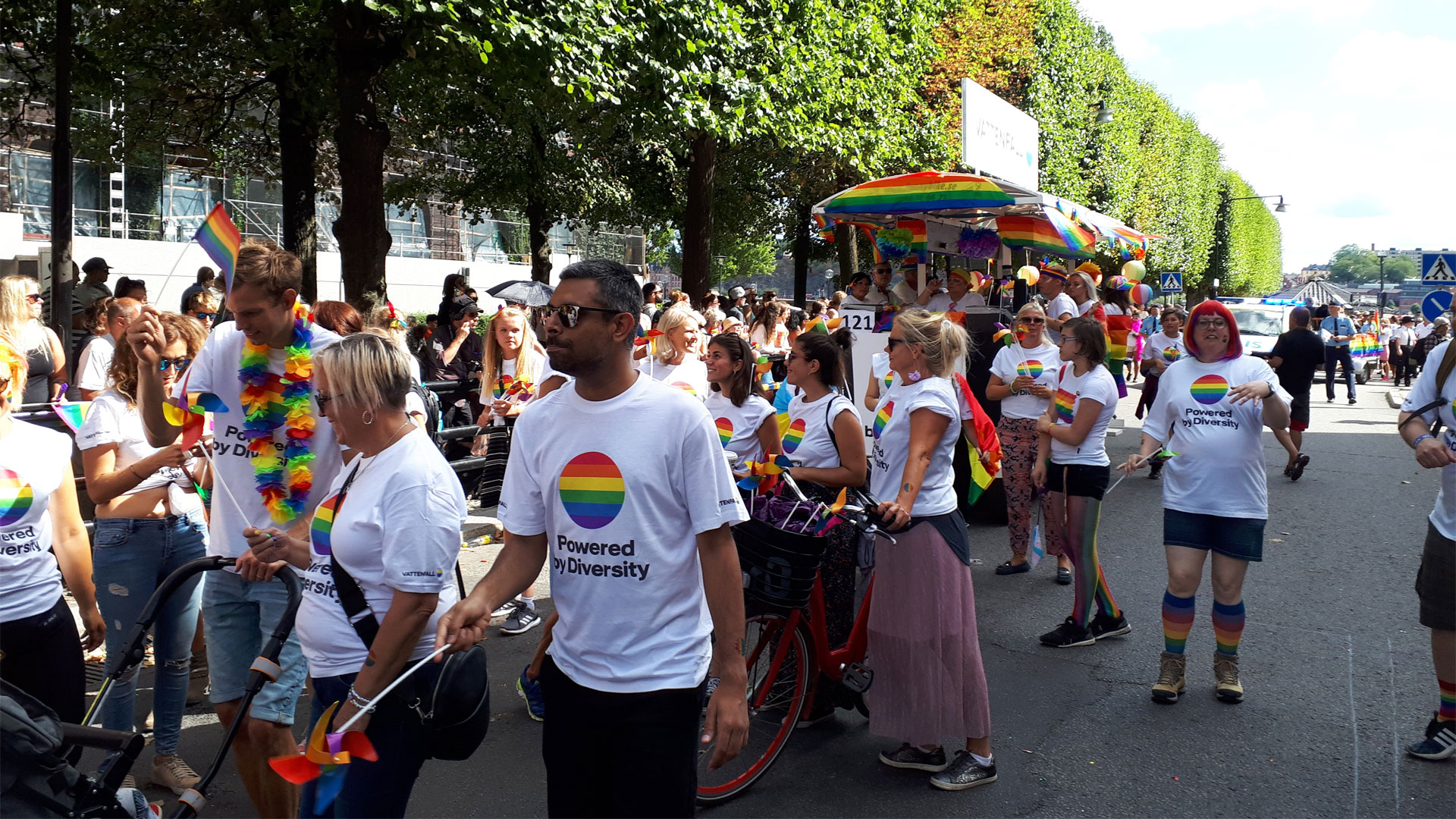 Stockholm – viktigt att visa att alla kan få vara sig själva
Även i Stockholm dansade Vattenfalls prideparaddeltagare genom gatorna för att stödja mångfald och öppenhet. Omkring 50 kollegor hade bestämt sig för att tillbringa dagen i varandras sällskap klädda i i t-tröjor med den specialanpassade regnbågsfärgade logotypen.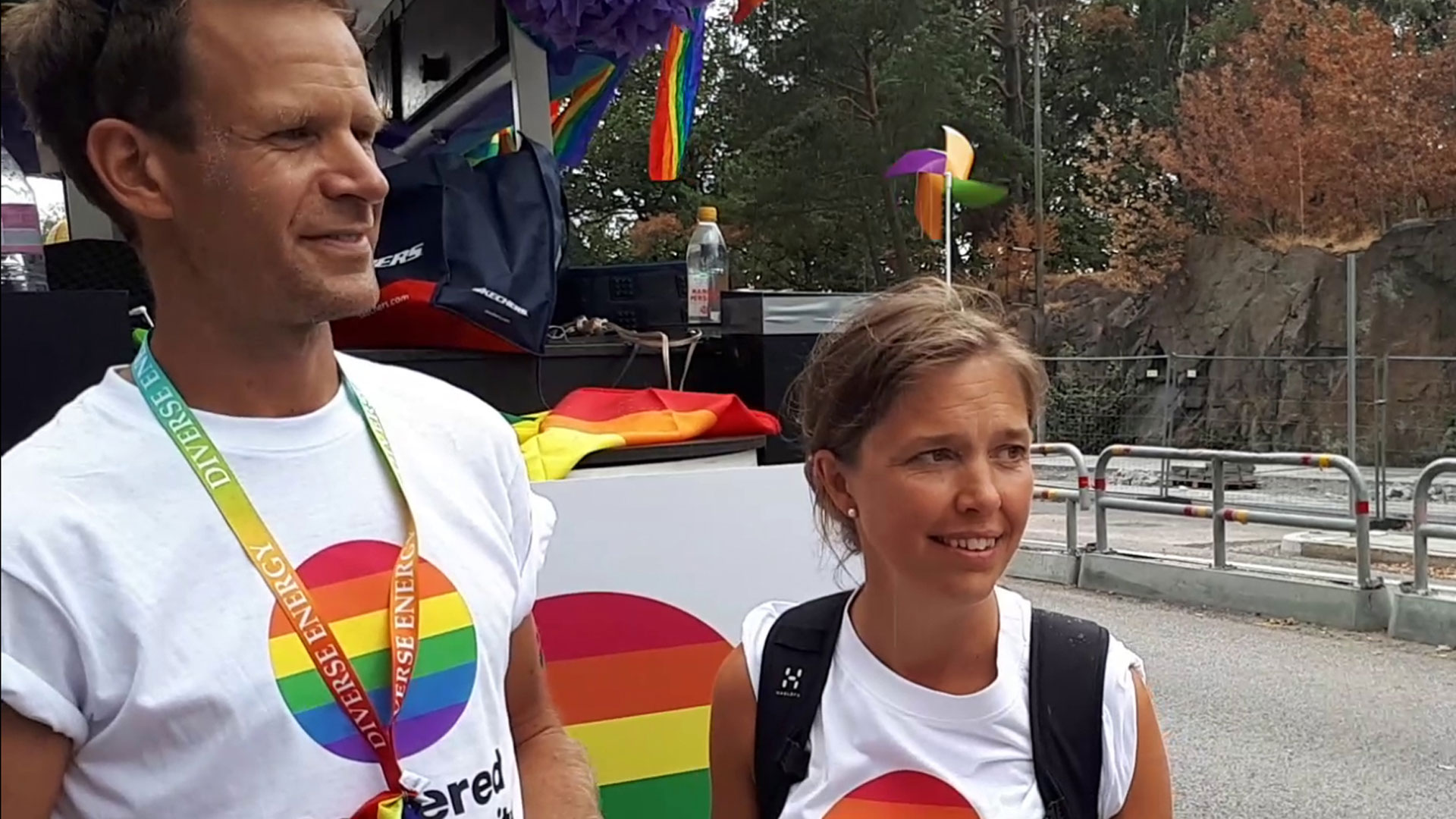 Patrik Fagerfjäll och Kerstin Ahlfont.
Kerstin Ahlfont, Senior Vice President Human Resources, deltog i paraden i Stockholm, och hennes budskap var tydligt:
– Jag tycker att det är viktigt att delta i denna parad för att visa att alla får vara sig själva och att man får älska vem man vill.
Patrik Fagerfjäll, Strategic Purchasing, deltog för första gången och uppskattade att gå med i paraden:
– En underbar dag, glädjande på alla sätt och vis, och allt drivet av mångfald.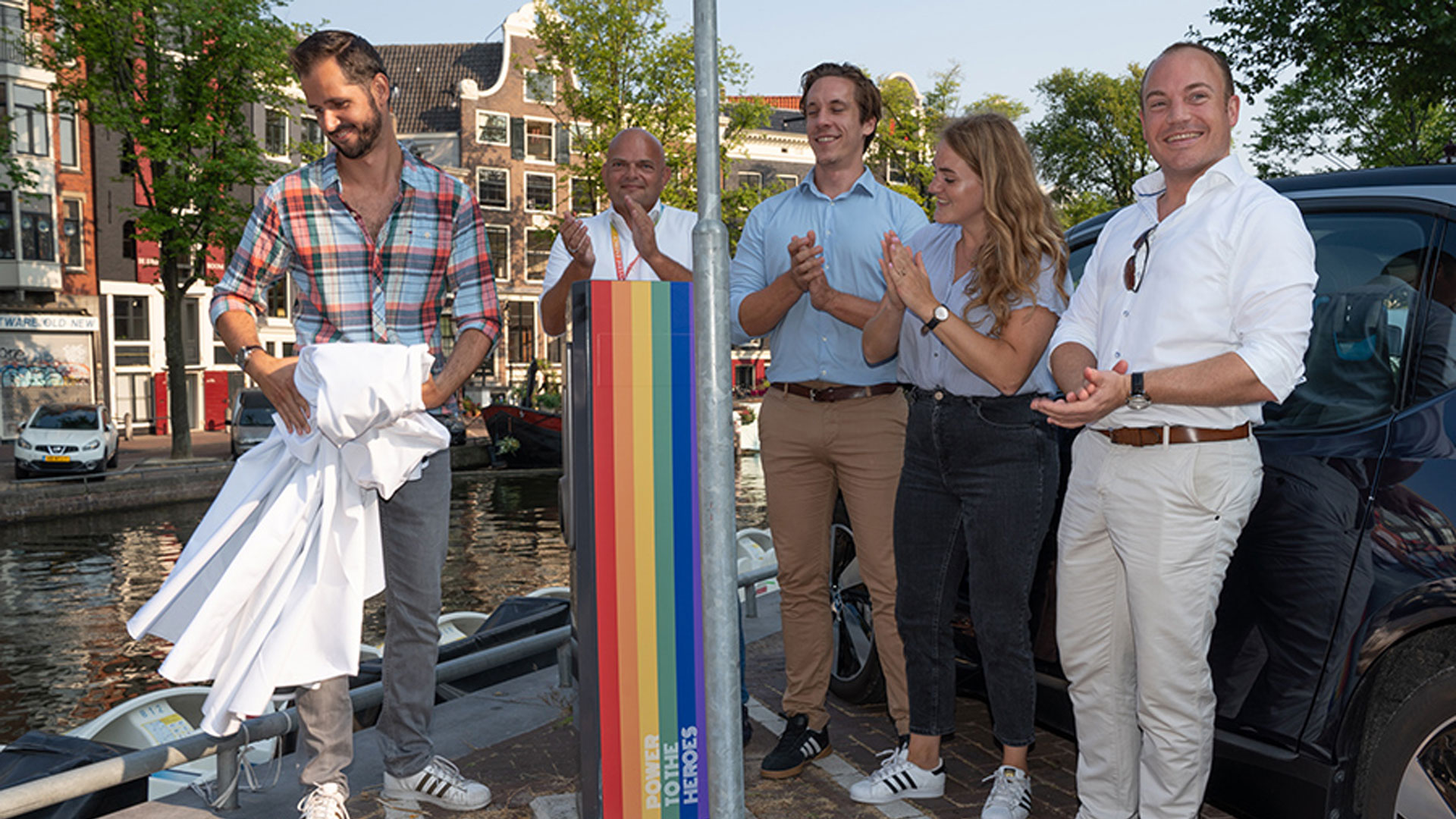 Job Karstens (EVBox), Ronald Stahli (Nuon), Mathieu Wijnen (Amsterdams kommun), Linda Roskam (Amsterdams kommun) och Vincent Jongejans (Nuon) vid avtäckningen av HBTQI-laddstationerna. Foto: Jan-Willem de Venster.
Intäkter från laddpunkter i Amsterdam doneras till HBTQI-organisation
– I år tillhandahöll Nuons mångfaldsnätverk tillsammans med EVBox och Amsterdam kommun 256 laddpunkter inom centrumringen med klistermärket "Power to the Heroes" (Kraft till hjältarna). Syftet är att sätta ljus på dem som åker i elbilar och samtidigt betona att vi på Nuon/Vattenfall vill bli fossilfria inom en generation. Intäkterna från laddstationerna under prideveckan är över 3 500 euro, och vi kommer att donera dem till HBTQI-intressegruppen COC, säger Ronald Stahli, initiativtagare till Nuons HBTQI-nätverk och Account Manager BtB.
– Lördagen den 28 juli stod vi dessutom med Nuons mobila laddningslastbil i Vondelpark i Amsterdam, där besökare kunde ladda sina mobiltelefoner gratis. Medan laddningen pågick hade vi bra diskussioner som dels handlade om mångfaldsnätverket, dels om energiproduktion. Folk älskade det faktum att deras telefoner laddades av solen.
Foto: Nina Burkhardt