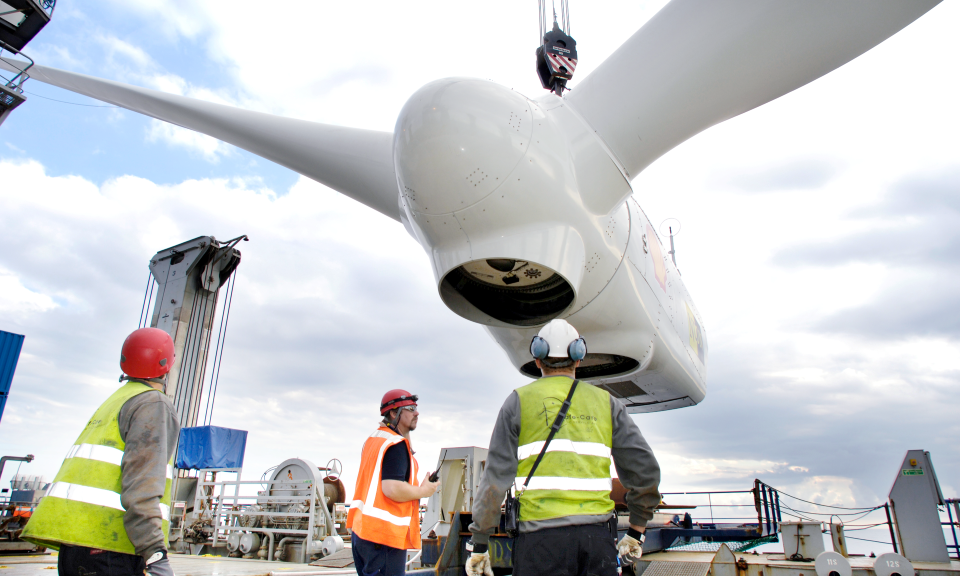 Vattenfall announces Siemens Gamesa as Nominated Preferred supplier for Norfolk Vanguard and Norfolk Boreas projects
Nominated preferred supplier agreement reached for Norfolk offshore wind power projects in UK with Vattenfall
Total capacity of 3.6 GW for projects located 47 - 72 km from shore
Service agreement included; project expected to use new SG 14-236 DD offshore wind turbine
Siemens Gamesa has been named Nominated Preferred Supplier by Vattenfall for the Norfolk Vanguard and Norfolk Boreas offshore wind projects in the UK. The agreement includes the potential deployment of the new SG 14-236 DD offshore wind turbines and a multi-year service agreement.
The two wind farms will provide a combined 3.6 GW capacity when they are operational.
The nominated preferred supplier agreement between Siemens Gamesa and Vattenfall is subject to the UK Government's Contract for Difference Round 4 auction award in calendar year 2022 and subsequent final investment decision by Vattenfall.
Siemens Gamesa has a significant presence in the UK wind industry with over 2,100 direct employees across all business functions, as well as collaborating with local suppliers. The Siemens Gamesa facility in Hull is the largest offshore wind manufacturing facility in the UK. The company recently announced an investment of £186 million to double the size of the facility by over 41,000 square meters, adding approximately 200 jobs to the approximately 1,000 jobs already present. This expansion will enable manufacturing of next-generation offshore wind turbine blades. Approximately 500 people are directly employed in Siemens Gamesa offshore service functions.
Catrin Jung, Head of Business Unit Offshore at Vattenfall, said:
"Vattenfall's Norfolk projects will form one of the largest offshore wind zones in the world when they are completed, generating enough renewable electricity to power the equivalent of 4 million homes.
"We're very pleased to be able to announce Siemens Gamesa as the Nominated Preferred Supplier for Norfolk Vanguard and Norfolk Boreas. We want to accelerate fossil free living in an affordable way for our customers, and we are always aiming for the right partners to make this happen. I am looking forward to the next steps on this grand journey."
Marc Becker, CEO of the Siemens Gamesa Offshore Business Unit, said:
"The Siemens Gamesa – Vattenfall partnership has been fruitful for a great number of years across numerous markets. With this Nominated Preferred Supplier agreement for the Norfolk projects, we aim to add another 3.6 GW to our joint portfolio."
"Developing an even larger rotor for our flagship offshore wind turbine is an example of how we are always seeking to innovate and improve. We can increase blade length and incorporate the solution on our existing design. We are committed to leading the offshore revolution, adding value to our customer's projects and unlocking the potential of wind power."
Find out more about our wind projects in Norfolk here.