Vattenfall in South West Scotland
South Kyle Wind Farm
South Kyle is a consented onshore wind farm consisting of 50 wind turbines and associated infrastructure. The project is located 5km to the east of Dalmellington, lying within both East Ayrshire and Dumfries and Galloway. Preparatory work on site is underway and construction will be starting soon.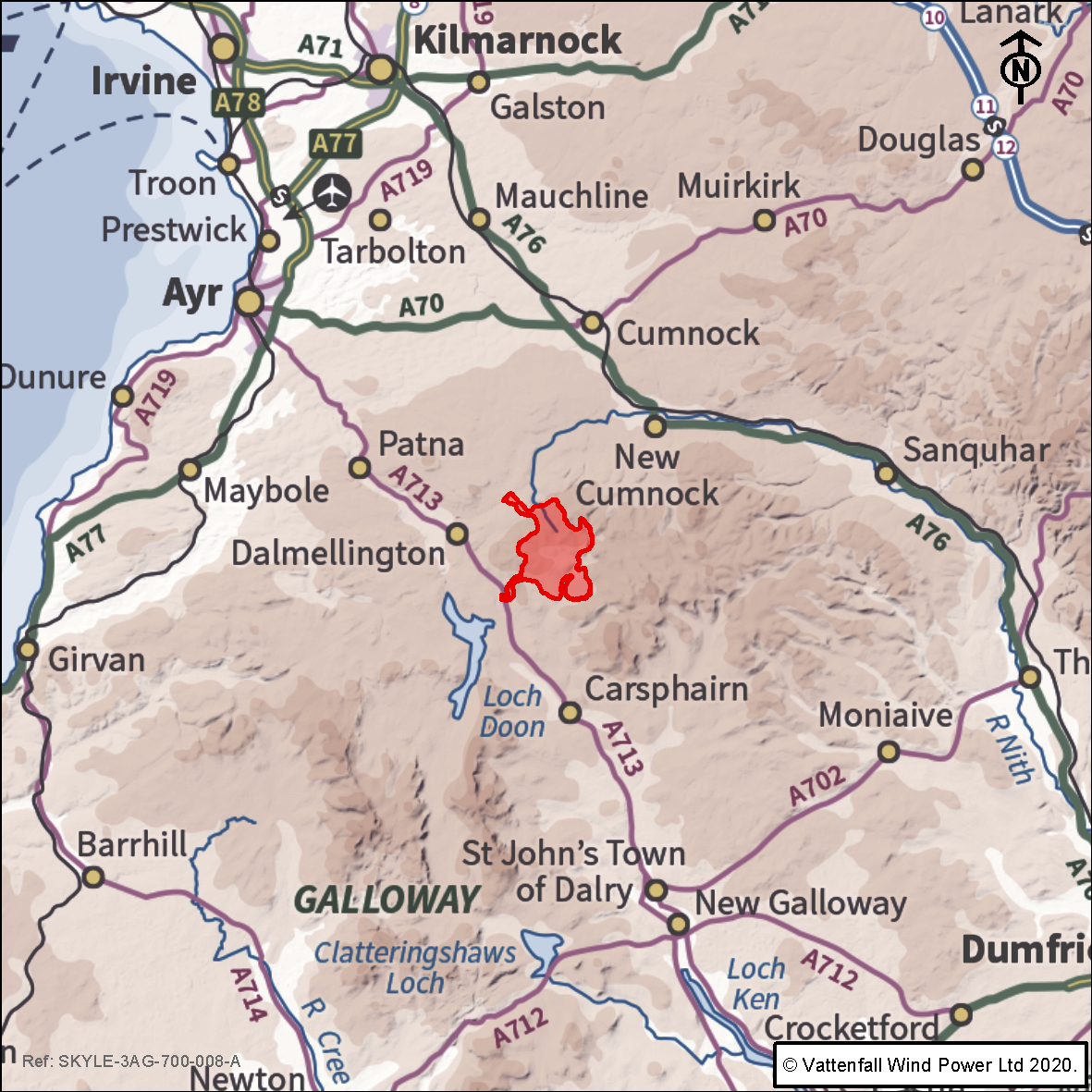 Wind farm location map
This red line boundary map shows the location of the wind farm
Community Benefits: Join the Discussion
Once constructed, South Kyle Wind Farm will generate a community investment fund worth an estimated £38million over the lifetime of the wind farm.
Ahead of that, Vattenfall is working with the local communities of Carsphairn, Dalmellington, Patna and New Cumnock to develop a bespoke fund arrangement reflecting local priorities and aspirations, a process which will be facilitated by our partners at Foundation Scotland.
Our priority is to find out what local people want the fund to achieve. We initially ran an online poll at the beginning of this process to identify aspirations. View the results of the poll here.
Building on that, we hosted the first 'Inform and Inspire' workshops for local people in Autumn 2020, with more coming soon.
We're keen to involve as many local people as possible in this process, so if you would like to get involved or find out more please get in touch with South Kyle Wind Farm's community investment team here or email southkyle.windfarm@vattenfall.com
Meanwhile, some of the initial questions local people have asked us about the Fund are answered here. Groups can also now submit ideas and via the South Kyle Community Investment Fund Expression of Interest Form here. Submitting the form doesn't guarantee funding, but it will help inform overall plans for the Fund.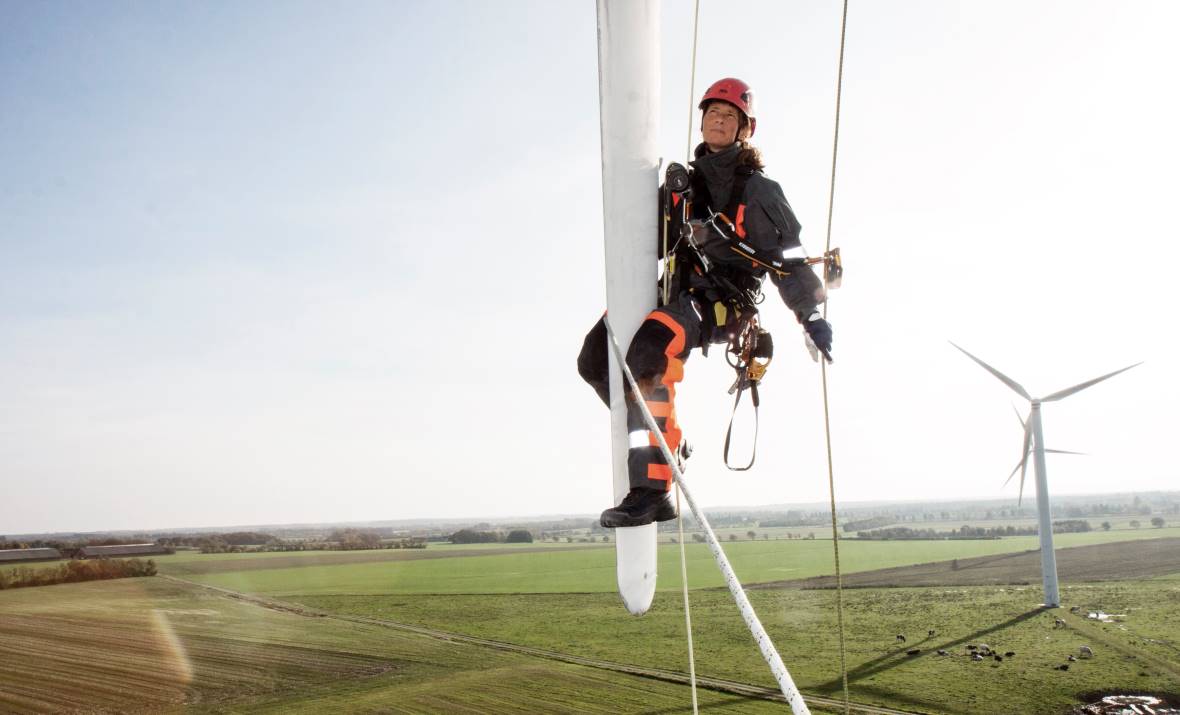 Job opportunities at South Kyle Wind Farm
We are working closely with all our suppliers to identify and publicise their job vacancies on site. New job opportunities at South Kyle will be advertised via the link below. If there are no vacancies the link will show a page which says 'no jobs found'. You can sign up for regular email alerts to notify you when new opportunities become available. You can also send your CV to southkyle.windfarm@vattenfall.com and we will forward it on to our suppliers.