Vattenfall and Preem design a fossil free hydrogen gas plant
What we call direct electrification means replacing one source of energy, power or heat with fossil free electricity. Direct electrification of cars and trucks is an established path towards fossil free transports. Less well known is the potential to use indirect electrification to further lower the climate impact of liquid biofuels. Preem and Vattenfall have entered a partnership with the purpose of using fossil free hydrogen for large scale biofuel production to reduce Sweden's CO2 emissions with 15%.
Planning of a new fossil free hydrogen gas plant
The partnership of Preem and Vattenfall intensified in 2019 with a common set ambition to construct a new plant with a capacity of 20GW. Currently we are in the process of developing and designing the plant which would be Europe's largest water electrolysis plant for the refinery sector. The Swedish National Energy Agency's funding to the preliminary planning process has been important for our progress.
Once complete, the plant is expected to reduce Sweden's carbon emissions from the refinery process with 15% or 25,000 tons per year. Emissions in the transport sector are expected to be reduced by around 230,000 tons per year when biofuels replace diesel and petrol. This is equivalent to the emissions from 80,000 vehicles per year. Together with projected developments of direct electrification of transports, that would enable the 70% reduction in transport emissions that Sweden is aiming for.
News and press releases
With hydrogen produced from renewable sources like wind energy, a significant part of toda...
News
Vattenfall and Preem want to lead the transition towards a sustainable society. A new thre...
Press release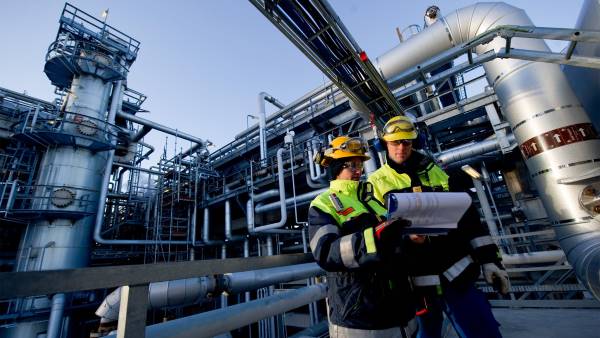 Preem and Vattenfall have the shared goal of using hydrogen gas in the large-scale product...
Press release
Related content
Cementa and Vattenfall have conducted a pilot study on electrified cement production.
We are forming partnerships in different fields and industries to reach climate goals.
See also
By bringing fossil free electricity to new sectors and contexts, we can contribute to econ...