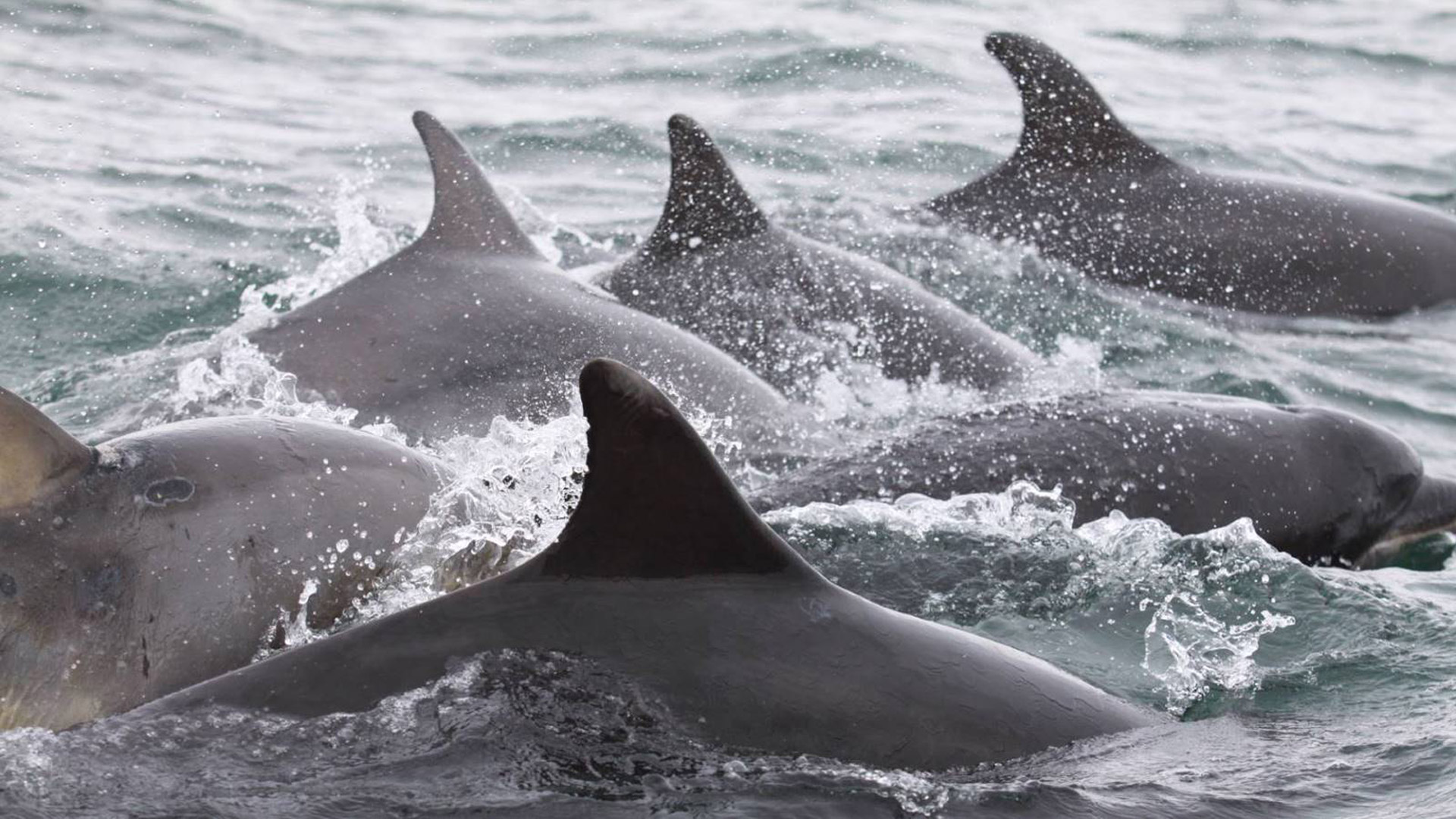 Sådan tager Vattenfall ansvar for biodiversiteten
Op mod en million arter er truet af udryddelse, viser en forskningsrapport fra FN. Vattenfall har længe arbejdet metodisk med at minimere påvirkningen af biodiversitet.
Det var et dystert billede, der blev præsenteret, da en stor international FN-undersøgelse om udviklingen af biodiversitet gennemført af "the Intergovernmental Science-Policy Platform on Biodiversity and Ecosystem Services" (IPBES), blev offentliggjort den 6. maj. Forskerne er nået frem til, at artsrigdommen falder mellem 10 og 100 gange så hurtigt som i 1970, og at op imod en million plante- og dyrearter kan være truet af udryddelse.
Vattenfalls aktiviteter påvirker miljøet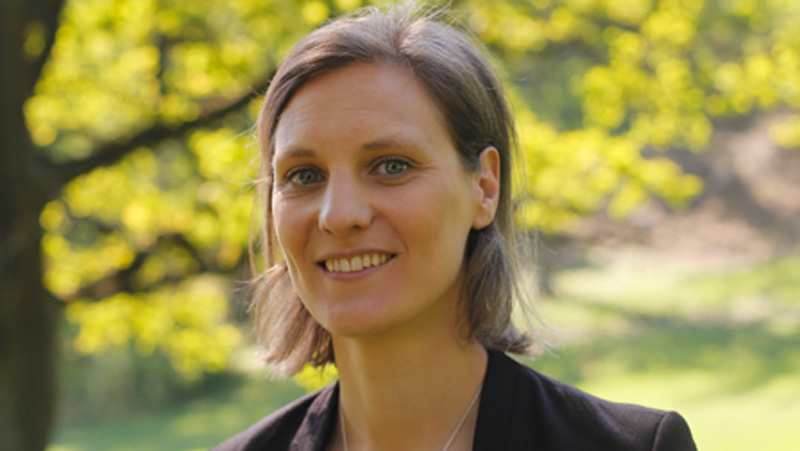 Josefin Blanck, der er miljøekspert i miljøafdelingen, fortæller, hvordan Vattenfall arbejder med biodiversitet i aktiviteterne:
"Biodiversitet er et af Vattenfalls vigtigste indsatsområder inden for miljøarbejdet, og virksomheden har mange års erfaring med disse spørgsmål, fordi alle dele af vores aktiviteter enten har direkte eller indirekte indvirkning på de forskellige arter og deres habitater. Derfor er det vigtigt, at vi for eksempel investerer i ny teknologi, der bidrager til at minimere påvirkningen, at vi altid er opmærksom på disse spørgsmål tidligt i beslutningsprocessen for nye projekter, og at vi investerer og engagerer os i forskning, der gør, at vi hele tiden forbedrer vores resultater", forklarer hun.
Målrettede tiltag
Rapporten fra IPBES påpeger, hvordan klimaforandringer vil medføre tab af biodiversitet, og den understreger også vigtigheden af, at klimatiltag skal gennemføres på en sådan måde, at det ikke går ud over biodiversiteten.
"I forbindelse med, at Vattenfalls hovedformål er at gøre det muligt at leve fossilfrit inden for én generation, har vi på basis af vores kerneaktiviteter et tydeligt og vigtigt bidrag til også at minimere den negative tendens med faldende biodiversitet. Vi skal dog også fortsat arbejde aktivt med målrettede tiltag for forskellige arter og naturmiljøer, så vi sikrer, at der tages højde for både klima og biodiversitet i vores strategiske og operationelle beslutninger", påpeger Josefin Blanck.
Vidste du, at… ?
... vi i de seneste 20 år har arbejdet med livscyklusanalyser, og at vi som en del af det arbejde har udviklet vores egen metode til at vurdere og måle, hvordan vores elproduktion påvirker forskellige arter og deres habitater? Det er meget svært at vurdere påvirkningen af biodiversitet, men det er samtidig et vigtigt grundlag for at forstå, hvordan vores forskellige aktiviteter påvirker jordudnyttelsen og dermed forskellige arter og deres forudsætninger.
... når vi bygger nye vindmølleparker, er påvirkningen af forskellige arter ofte et centralt spørgsmål og sommetider afgørende for, om vi får de nødvendige tilladelser. Inden for landvind er det frem for alt påvirkningen af fugle, flagermus og i Sverige rensdyrerhvervet, der kan være afgørende, og for havbaserede anlæg er påvirkningen af havpattedyr og havfugle en meget vigtig parameter. Det arbejder vi også med, og vi deltager i flere store forskningsprojekter, der bidrager til at øge indsigten. Vi udvikler også nye tekniske løsninger, eksempelvis inden for havvind, hvor vi afprøver ny teknologi til at minimere undervandsstøj under nedramning af fundamenter for at minimere den negative påvirkning af lydfølsomme havpattedyr.
... at vi gennemfører banebrydende forskningsprogrammer om marsvin, laks, havørred, havfugle og hele miljøet omkring vindmølleparker i vores vindmøllepark i Aberdeen-bugten? Det europæiske projekt for havvindmøller (EOWDC) er et videnskabeligt forskningsprogram, hvor formålet er at få indsigt i miljøpåvirkningen fra havvind, og der pågår en bred vifte af projekter med fokus på biodiversitet.
... hele den svenske vandkraftbranche netop har igangsat en af de største godkendelsesprocesser nogensinde med det formål at sikre, at alle anlæg lever op til moderne miljøvilkår, når det handler om påvirkning af økosystemer og arter? For at finde frem til, hvilke miljøtiltag, der er mest effektive hvor, har vi i Vattenfall i vores forskningscenter i Älvkarleby nord for Stockholm blandt andet investeret i et helt unikt anlæg til forskning i fisks vandring i de svenske elve..
... vi i et frivilligt initiativ beskytter værdifulde naturområder i forbindelse med vores svenske vandkraftproduktion? I et af områderne i det nordlige Sverige har vi fundet en koralsvamp, der er så usædvanlig, at den ikke engang har et navn. Inden vi fandt svampen, var den ellers kun kendt to andre steder i verden.
... at vi støtter mange forskellige typer miljøprojekter gennem vores miljøfond i Tyskland, Vattenfall Umweltstiftung? Fonden er en nonprofitorganisation, som skoler, foreninger og naturbeskyttelsesorganisationer kan ansøge om støtte. Projektet fokuserer primært på byområder, miljøuddannelse samt genopretning af vandløb og markområder.
Har du tænkt på, at ..?
... den måde, vi lever på, det vi forbruger og det vi spiser har en stor indvirkning på biodiversiteten? Ifølge IPBES-rapporten stammer den største negative påvirkning fra udnyttelsen af jord og vand. Det skyldes hovedsageligt, at byerne vokser, regnskove forsvinder og jord- og skovbrug i stadigt større grad industrialiseres. Det er som forbruger svært og måske næsten umuligt, helt at undgå at påvirke biodiversiteten, men det er muligt at gøre mere, når man ved, hvad der minimerer belastningen af forskellige arters habitater.
Har du forslag til, hvordan vi kan gøre endnu mere ..?
... vi har alle forskellige muligheder for at påvirke udviklingen, både som virksomhed og som enkeltpersoner. Hvis du har gode idéer til, hvordan vi i Vattenfall kan arbejde på yderligere at styrke vores arbejde inden for biodiversitet, modtager vi gerne forslag.
Læs også
Berlins kraftværker summer af bi-odiversitet
Den blide vandhammer
Støtte til forskning i livet omkring havmølleparker
De sortstrubede lommers æg er i sikkerhed på en flydende redeplads
Vandrefalkens rede kan ses af alle