Initiativer i forsyningskæden
Vores evne til at påvirke en bæredygtig praksis hos vores leverandører, både i første led og længere nede i forsyningskæden, er begrænset, hvis vi er alene om at gøre det.
Vi tror på, at partnerskaber og samarbejde giver de største muligheder for positiv påvirkning, og derfor deltager vi i forskellige initiativer.
Uranium Stewardship Initiative
Sammen med World Nuclear Association arbejdede vi under Uranium Stewardship-programmet på at definere 11 principper for håndtering af stråling, arbejdsmiljø og sikkerhed samt miljømæssige forhold.
Det dokument, der blev resultatet af arbejdet, indeholdt en fælles politik, "Sustaining Global Best Practices in Uranium Mining and Processing" og har som formål at understøtte og fremme best practice og promovere politikken blandt nye deltagere i uranforsyningskæden. En audittjekliste for fælles auditter af miner understøtter politikdokumentet.
Vattenfall er i øjeblikket aktivt medlem af World Nuclear Association-initiativet "Corporate Social Responsibility at Mining and Other Fuel Cycle Facilities".
Uranium Stewardship
Få mere at vide om initiativet.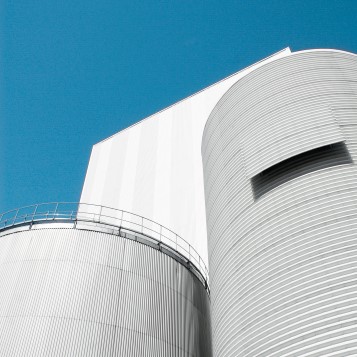 Bettercoal-initiativet
Vattenfall er medlem af og en af grundlæggerne af Bettercoal-initiativet, som er et globalt non-profit initiativ, der er etableret af de største europæiske energiselskaber. Formålet er at forbedre ansvarligheden i virksomhederne i kulforsyningskæden, med specifikt fokus på selve minerne.
Bettercoals vision er en kulforsyningskæde, der beskytter miljøet, respekterer menneskerettighederne og bidrager positivt til arbejdernes og lokalsamfundets levevilkår. Bettercoals mission er at fremme den fortsatte forbedring af kulminernes etiske, samfundsmæssige og miljømæssige resultater ved at forbedre den forretningsmæssige praksis. Det sker via inddragelse af interessenter og er baseret på et fælles sæt globalt anerkendte principper. På den måde ønsker Vattenfall at bidrage til den løbende forbedring af kulminernes resultater på bæredygtighedsområdet.
I 2018 blev der nedsat to Country Working Groups for Colombia og Rusland for at fremme tættere overvågning fra købernes side af implementeringen af planer for løbende forbedringer hos leverandørerne og for at etablere en platform for opbygning af kapacitet. Grupperne har også som formål at støtte vores leverandører i at forbedre deres bæredygtighedsmæssige resultater. Vattenfall er aktivt medlem af begge disse arbejdsgrupper.
Sustainable Biomass Program
Vattenfall er medlem og en af grundlæggerne af SBP (Sustainable Biomass Program; program for bæredygtig biomasse), der blev etableret i 2013. SBP er et certificeringssystem, der er udviklet til træbaseret biomasse, hovedsageligt i form af træpiller og -flis, der anvendes i store termiske kraftværker.
Formålet med SBP var at udarbejde og opretholde en branchestandard for at sikre, at fast biomasse, der bruges til energiproduktion, overholder love og regler om bæredygtighed og biomasselovlighed i EU-landene.
SBP blev dannet som et brancheledet initiativ bestående af energiforsyningsvirksomheder, der anvender biomasse, og bevæger sig nu hen imod en reel multiinteressentkonstruktion. De nye styringsordninger samler interessentgrupper, der repræsenterer de civile samfunds, biomasseproducenternes og biomasseslutbrugernes interesser.
Initiativets vision er en økonomisk, miljømæssig og samfundsmæssigt bæredygtig forsyningskæde for fast biomasse, der bidrager til en økonomi med lav CO2-udledning.
Wind Europe Initiative
I løbet af 2016 identificerede medlemmerne af Wind Europe Sustainability Taskforce bæredygtighed i forsyningskæden som værende meget relevant for branchen i forhold til at reducere omkostningerne, forudse lovændringer, håndtere risici og øge samarbejdet, samtidig med at man også ønskede at bidrage til at opnå FN's mål for bæredygtig udvikling.
Målet med projektet er at udvikle og indføre en fælles tilgang til vurdering, kontrol og overvågning af forsyningskæden i vindenergisektoren. Der er identificeret flere opgaver, som skal resultere i udvikling af:
Retningslinjer for vindenergisektoren om bæredygtighed i forsyningskæden og en referenceramme.
Potentielt en fælles proces for overholdelse af love og bestemmelser, der kan inkludere udviklinger såsom udarbejdelse af et fælles spørgeskema til egenevaluering (SAQ; Self-Assessment Questionnaire).
Fælles aktiviteter med hensyn til kapacitetsopbygning og arrangementer.
Udvikling af en fælles tilgang vil give de virksomheder, der følger dette initiativ, mulighed for at anvende et stærkt forsyningskædeværktøj til kontrol og påvirkning af bæredygtighedsrelaterede emner.
Wind Europe Initiative
Få mere at vide om Wind Europe Initiative.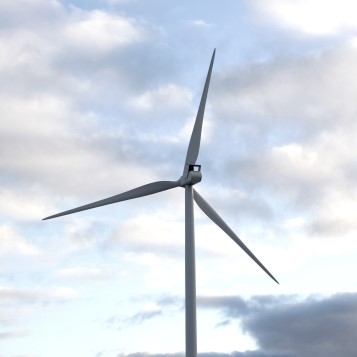 Relateret indhold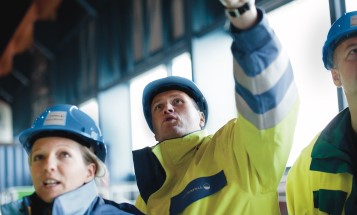 Det er en vigtig del af Vattenfalls ansvar at forstå vores interessenter.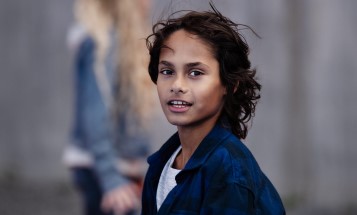 Vi har et ansvar for at respektere alle internationalt anerkendte menneskerettigheder.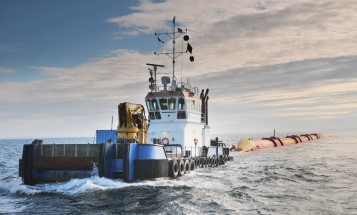 Vi fokuserer på miljø- og samfundsmæssige aspekter i hele vores forsyningskæde.
Se også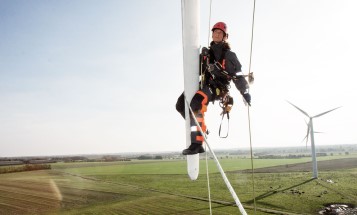 Vattenfalls to forretningsområder i Danmark hedder Produktion og Energy Trading.