Dekarbonisering af industrien
Produktion i stor skala af syntetisk bæredygtigt flybrændstof
Vattenfall, SAS, Shell og Lanzatech vil i fællesskab undersøge produktion af verdens første syntetiske bæredygtige brændstof til fly (SAF; Sustainable Aviation Fuel) ved hjælp af LanzaJetTM "Alcohol to Jet"-teknologien i stor skala i Sverige. I stedet for at bruge nyudvundet fossilt råmateriale i produktionsprocessen vil det syntetiske SAF-brændstof blive fremstillet af fossilfri el og genindvundet CO2 fra fjernvarme.
Målet er, at et nyt produktionsanlæg skal producere op mod 50.000 tons syntetisk SAF om året, under forudsætning af, at der træffes en investeringsbeslutning på et senere stadie. Det syntetiske SAF, der også kaldes elektrobrændstof, vil blive fremstillet af fossilfri el og genindvundet CO2 ved hjælp af den såkaldte LanzaJet "Alcohol to Jet"-teknologi, der er udviklet af LanzaTech og det amerikanske energiministeriums Pacific Northwest National Laboratory (PNNL). Når der er opnået produktion i fuld skala, vil man kunne forsyne SAS med op mod 25 % af selskabets globale forbrug af bæredygtigt flybrændstof i 2030'erne.
En fælles undersøgelse har vist lovende resultater for projektet, og partnervirksomhederne er nu blevet enige om at gennemføre dybdegående analyser. Ambitionen er at idriftsætte det nye produktionsanlæg, der skal ligge tæt på Forsmark ved den svenske østkyst, på et tidspunkt mellem 2026 og 2027. Anlægget skal efter planen placeres ved siden af kernekraftværket Forsmark, der har en elnettilslutning med tilstrækkelig kapacitet til at hente fossilfri el fra det svenske elmix.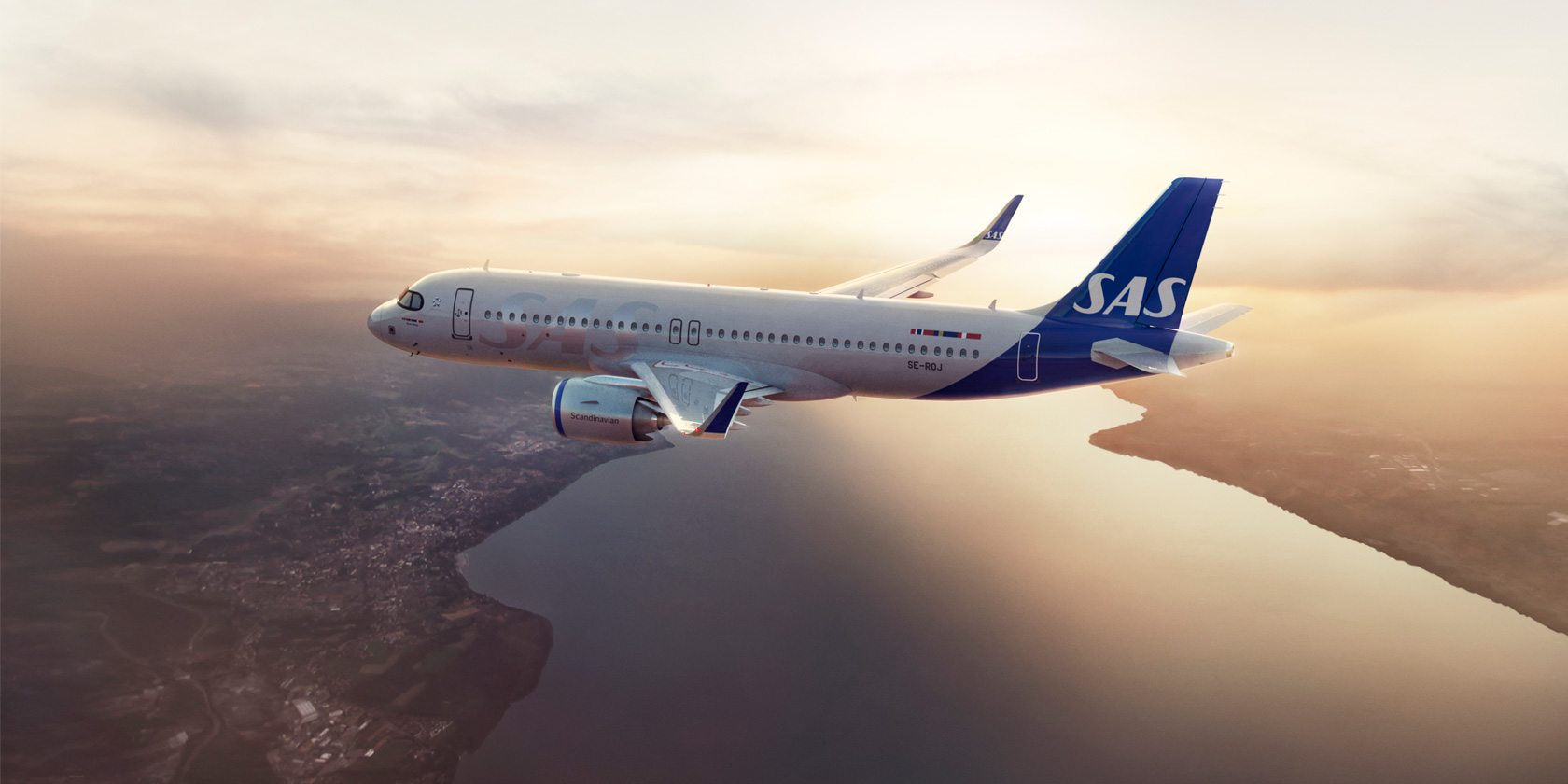 Reduktionspotentialet for elektrobrændstoffer til fly
Elektrobrændstof kategoriseres som et bæredygtigt flybrændstof (SAF), idet de eneste input i produktionsprocessen er fossilfri el, vand og genindvundet CO2 (i modsætning til nyudvundet fossilt råmateriale). Elektriciteten vil hovedsageligt blive brugt til at fremstille brint via elektrolyse, som sammen med CO2 kan omdannes til ethanol og derefter til elektrobrændstof til fly.
Den genindvundne CO2 hentes fra et fjernvarmeanlæg (hvor det ellers ville være blevet frigivet til atmosfæren) og bruges til produktion af elektrobrændstof, i en proces der kaldes Carbon Capture Usage. Når elektrobrændstof forbrændes i flymotorer, udledes den anvendte CO2 til atmosfæren efter at være blevet anvendt en ekstra gang.
De råmaterialer, der efter planen skal anvendes, er fossilfri el fra det svenske elnet og CO2, der hentes fra Vattenfalls kraftvarmeværk i Uppsala, hvor der kan genindvindes omkring 200.000 tons CO2 om året. I modsætning til konventionel produktion af flybrændstof på raffinaderier, der benytter fossil olie eller naturgas, bliver de fossile råmaterialer i jorden, og der vil stort set ikke blive udledt ny fossil CO2 til atmosfæren.
Moderne fly er certificeret til at flyve med maksimalt 50 % SAF, eksempelvis elektrobrændstof, og resten skal være traditionelt flybrændstof. Den årlige planlagte SAF-produktion på 50.000 tons udgør ca. 5 % af det samlede behov for jetbrændstof i Sverige i dag og 20 % af behovet for SAF i Sverige i 2030. Selvom det er tydeligt, at det giver en enorm reduktion i CO2-udledningen, når der benyttes elektrobrændstof til et fly (syntetisk flybrændstof), sammenlignet med fossilt brændstof, findes der i øjeblikket ingen nøjagtige beregninger af reduktionsprocenten.