Business Area Power Generation
The Power Generation operating segment produced a total of 89.2 TWh of electricity from hydro and nuclear power in 2019. Vattenfall's total installed hydro power capacity of 11,700 MW generated 35.8 TWh (35.5) of electricity.
At year-end, Vattenfall's Nordic reservoir levels were at 60% capacity (55%), which is 3 percentage points above normal. Combined installed capacity of the nuclear reactors was 7,200 MW. Nuclear power generation amounted to 53.4 TWh (55.0). Optimisation and sales of reliable and flexible power to the market is provided by the Markets Business Area, which handles hedging, sourcing and trading to ensure competitive sourcing and security of supply for Vattenfall's customers.
Strategy
With increasing intermittent electricity generation, the value of owning and operating dispatchable fossil-free generation increases. Vattenfall has solid experience in operating both hydro and nuclear power, two large-scale means of fossil-free dispatchable generation. This will be of great value in the future energy landscape.
The following focus areas have been identified for Power Generation:
Be a world class nuclear operator, with high safety standards, high availability and a target cost level of 19 öre/kWh in 2021
Ensure effective decommissioning and management of spent nuclear fuel and radioactive waste
Manage both hydro and nuclear power plants with the goal of optimising longterm value creation
Strengthen our position as the Nordic market leader in servicing grids and major electrical installations by improving our efficiency and continue developing our capability to support the grid and charging infrastructure
Expand further in the operation of pumped hydro power, which provides efficient energy storage that will be required to deliver fossil-free electricity 24/7 in certain markets
Be a leading player in management of renewable capacity through power purchase agreements (PPAs), with the goal of growing to a portfolio of 10 GW before the end of 2023. The PPA portfolio currently amounts to 7.1 GW
Selling renewable electricity through corporate PPAs that directly link to the renewable energy source, with the goal of at least 10 TWh of annual supply at the end of 2023
Utilise digital technology to improve asset optimisation and further expand the use of algorithms for trading in commodity markets, as well as drive cost efficiency through relentless process automation
More about Power Generation
Read more about Business Area Power Generation in the latest Annual and sustainability report.
Key data
| | | |
| --- | --- | --- |
| | 2019 | 2018 |
| Net sales (SEK million) | 102,378 | 99,970 |
| External net sales (SEK million) | 38,425 | 36,064 |
| Underlying operating profit1 (SEK million) | 15,437 | 9,371 |
| Electricity generation (TWh) | 89.22 | 90.5 |
| Sales of electricity (TWh) | 27.0 | 28.7 |
| – of which, resellers | 22.8 | 24.6 |
| – of which, business customers | 4.2 | 4.1 |
1 Operating profit excluding items affecting comparability.
2 The value has been adjusted compared with information previously published in Vattenfall's year-end report 2019.
Related content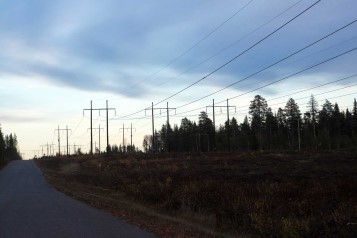 Our Distribution business owns and operates electricity distribution networks in Sweden an...
See also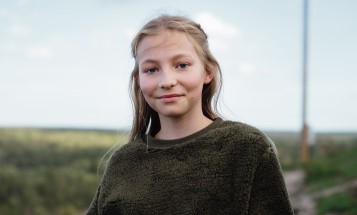 We have decided to make the biggest leap yet to reduce the impact of climate change.